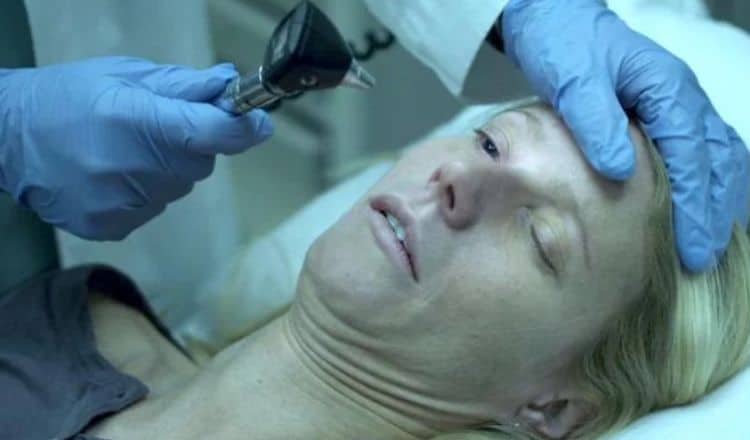 There are those that are worrying obsessively about the coronavirus at this time and possibly watching Contagion while thinking that movie absolutely KNEW something was coming while there are those rolling their eyes and wondering how anyone can be this gullible. It's a hope that Kevin Burwick of MovieWeb and many others are taking this kind of idea with a big grain of salt, but it's already obvious that some of them want to give it more attention than it really needs. Contagion didn't exactly come out to impressive numbers at the box office and was glossed over possibly because the market for outbreak movies wasn't quite as big when it was released. But now that there is an actual virus out there that has already claimed around one hundred if not more individuals, after infecting thousands, people are becoming genuinely scared. The problem isn't the people getting unnerved by something that is unfortunately very easy to be scared about, it's that they turn to pop culture and say 'aha!' when such a thing happens. This is why a person, a rational, reasonable-minded person mind you, would shake their head, since outbreaks are an unfortunate side effect of living in this world and experiencing what it has to offer. We live around germs every day no matter how clean we want to be, and there are many upon many ways that humans can be killed, some that we likely don't even know about yet. But when it comes to a virus shutting down the human body and possibly skipping one person to infect another it's not unlikely since if anyone thinks about it there are plenty of illnesses that don't affect some people but completely knock others for a loop.
The story of Contagion is pretty simple and it's one that likely has a lot of people wanting to wash their hands the moment they see it. Beth Emhoff, played by Gwyneth Paltrow, becomes patient zero by shaking the hand of a man that did not wash his hands after handling raw pork that had been infected with DNA from a bat, which is perhaps one of the most happenstance things that could ever happen. It's true that such a thing could happen in real life, which offers up a very scary and poignant look at how important it is to be clean and sanitary, but it's also right up there in the worst-case scenario list since it's so random that the chance of it happening might not be astronomical but it's still fairly low depending on all the variables that are in play at any given second. That being said though a movie like Contagion is bound to operate on worst-case scenarios and it goes full-steam ahead as it follows Beth as she returns home and feels what she believes is a cold and possible jet lag. When the feeling continues to get worse however her husband starts to worry and their son begins to get sick as she unwittingly passes it on to him. Eventually she dies from the unknown cause, as does her son, while her husband and daughter are unaffected. In the meantime the government does what it can to figure out more about the outbreak, but fails as the days go by and more and more people continue to be infected and more continue to die from the outbreak. In the end social order has broken down and despite a vaccine being created, there's no way to go back to the life that existed before since the lying, the cover-ups, and the leaked information and public outrage has become too great to be brushed aside.
To date the coronavirus has infected close to 12,000 individuals, while the death toll has reached about 259 people unless the count has been updated. That's 2 percent of those that have been infected that have died. While that's still not an acceptable number and is no consolation to the families of said individuals, it's not nearly as high of a mortality rate as that which the movie depicted. Another major difference is that the coronavirus has been around since late 2019 when the outbreak first started in Wuhan, while in Contagion it's likely that many thousands of people might be dead or dying if it had accurately predicted what was going to happen. At this time those in charge of discovering how to combat the virus and contain it are doing their best and only small number of cases have been reported outside of China, but the widespread fear of an outbreak is something that has many people looking at a few movies, Contagion and Resident Evil among them, as though they can deliver some kind of answer or morbid idea of how the end is bound to come. In reality people, it is a virus that affects those with immune deficiencies that make it harder for the body to fight off such a virus, but it's not a flesh-melting virus and it's not something that is being left to chance. If you want to know more about the coronavirus and what is really going on, a movie isn't going to tell you much.