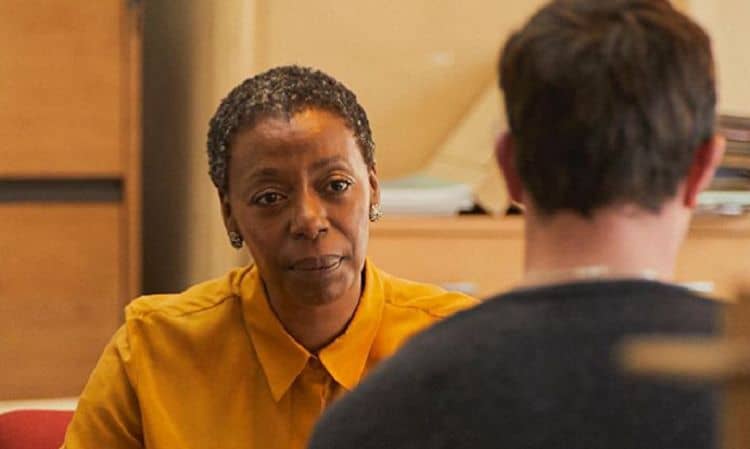 All you need to know about Noma Dumezweni is that she is the other Hermione Granger. She played the role of Hermione – and we are HP obsessed, for the record – in "Harry Potter of the Cursed Child," on both West End and Broadway, and she was nothing short of amazing. Emma Watson must have been so proud to see the character she originated portrayed in this manner of speaking. She's an award-winning actress, and she has so many things going for her that bring her so much joy. Probably not as much joy as she brings us, but it's all relative, right? Let's get to know her more.
1. She's A British Actress, but She's Not from Britain
She was born on July 28, 1969, but not in the UK. She was actually born in Swaziland. She was then raised by her parents in Botswana, Uganda, and Kenya. She didn't move to the UK until she was nearly 8-years-old with her own mother and her sister.
2. She Was a Refugee
When she, her mother, and her sister went to the UK, it was as refugees. They came to England in 1977, and they lived in Suffolk. That's where she grew up and went to school. She did, however, later move to London. She lived there for such a long time, and it's like she's been there her entire life. Honestly, she kind of has been.
3. She's A Mom
She is a mom, and that is such a great role to have in life. No matter what other amazing roles you get to call your own (and she did get to play in Harry Potter, so that's huge), being a mom is by far the most important and most amazing role. She has a daughter, Qeiva. She was born in 2007.
4. She Earned A Tony Nom
One thing that you can say is a real achievement in life is to be so good at what you do that you are recognized by the people who watch you. She was nominated for a Tony for her role in the Cursed Child back in 2018. She didn't win, but she did take home the 2017 Olivier Award for the role.
5. Hermione Taught Her to Be Angry
Not in a bad way, of course. She learned a lovely lesson playing this character. She feels that Hermione's anger is so carefully directed and shown through love and fierce feelings of loyalty rather than bitterness and upset. She, herself, feels that she didn't know how that worked until she played this character. She felt her true moments of anger stemmed from her inability to figure out what she wanted to say and how she was feeling, and she struggled to articulate those things.
6. She's Teaching Her Daughter Hard Lessons
It's her role as a mother to be sure her daughter knows it's okay to feel what you feel. It's all right to feel something, even if it's not what you want to feel. She's hopeful she can show her daughter through her own feelings and behavior that things like this are all right, but that you have to feel them and figure out what you need in that moment of anger or any other emotion.
7. She Does Not Believe the Old Adage about Children
"Children should be seen and not heard," is one of those very old-school sayings that most of us cannot relate to. As a mother of four, I cannot tell you how many times I've wondered how that came to be since my kids are always 'heard' and 'seen' and did I mention heard? They never fail to tell us exactly how they feel, what they feel, or forget to share anything that crosses their mind for even a half-second. Noma does not believe this old adage, either. She likes expression. I think she'd really like my kids.
8. She Met the Original Hermione
Though she plays the character with such ease and such grace and such immense talent, she will always be the second Hermione because, well, she is the second Hermione. Literally. Emma Watson is the original. However, the two met when Watson came to see the show, and they got to hug. Noma said they both burst into tears (the original first) and it was a moment in which they both cried, hugged, and really felt the power in that moment. We love it.
9. She Believes in Research
She believes you need to do your research before you make decisions. You need to take the time and do the work and really pay attention before you take a stance against or for or with or whatever, anything. We agree with her. It does not matter where you stand and what your personal beliefs are as long as you have taken the time to learn as much as you can about them.
10. She's Private
She's a huge star, but she can do a good job of keeping her private life to herself. She's not a big fan of making everyone aware of what she is doing in the moment or how she is doing it. She's just living her life, keeping to herself, and she's just living her dream. We like that.