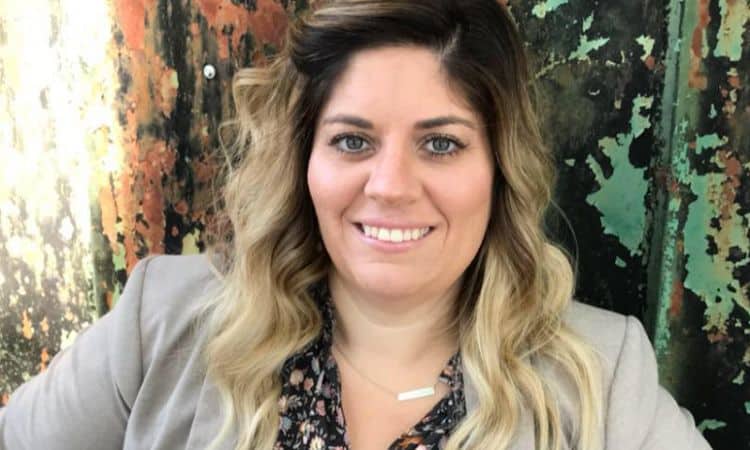 Buying or selling a home can be a very stressful process. While there are some people who are comfortable handling it n their own, others prefer the help of a trained professional. That's where Kristin Wood comes in. After several years of success in the real estate injury, Kristin got the chance to share her skills with a wide audience when she appeared as a host on the HGTV series, House in a Hurry. During the show, prospective buyers have just 72 hours to find and buy a home. While that time limit would be intimidating to some, Kristin had no problem stepping up to the plate. Keep reading for 10 things you didn't know about Kristin Wood.
1. She Specializes In Working With Members Of The Military
Members of the military often have to move at short notice, and it can difficult for them to find their next home. Kristin, however, specializes in situations like this. She is a certified military relocator and she takes great pride in helping people in the military through the home buying process.
2. She Studied Accounting
Although Kristin is a talented real estate professional, she actually has a background in accounting and business. According to her LinkedIn profile, she earned a bachelor's degree in accounting from Phoenix University in 2015. Having this knowledge probably comes in very handy for her real estate career.
3. She Is A Military Spouse
The main reason why Kristin is so passionate about helping military families relocate is because she is part of a military family herself. She and her husband have been together for around 20 years and she understands the ins and outs of what it's like to be with someone in the military. She is also a proud mother of two. Unfortunately, we weren't able to find any information on Kristin's husband.
4. She Was Excited About Being On House In A Hurry
For lots of people, doing a reality show can be scary because you never know exactly how it's going to play out. Still, Kristin was very excited about being on House in a Hurry and she had a great experience. Hopefully, being on the show has also gotten her more exposure.
5. She Doesn't Have A Large Social Media Following
Building a social media following can be a very difficult thing to do. In some cases, it can take people years to gain a somewhat substantial following. At the moment, Kristin has less than 200 followers on Instagram and she doesn't post very regularly. She also has a Facebook page with a following of nearly 700.
6. She Loves Working With People
Working with people is one of the biggest parts of being in real estate. Fortunately for Kristin, this is also her favorite part of the job. She loves getting the chance to meet and interact with different people and she is good at building trust between herself and her clients.
7. She Also Works With Renters
Many real estate agents only work with people who looking to buy or sell houses, but it looks like Kristin also has some clients who are looking to rent. She has shared photos on her Instagram account showing beautiful properties that she was able to successfully rent. As a real estate agent, Kristin can make the rental process smoother for tenants and landlords.
8. She Doesn't Back Down From A Challenge
Being a real estate agent can be a great experience, but there's no doubt that it also comes with its challenges. Kristin, however, isn't the type of person to shy away from a good challenge. In fact, she actually enjoys them. According to her bio, " I enjoy working with people and all of the challenging aspects involved in marketing and in negotiating the sale or purchase of property on my client's behalf. "
9. House In A Hurry Is Her Only TV Experience
Kristin certainly isn't someone who has dreamed of becoming a reality TV star. It appears that the opportunity to be on House in a Hurry simply came to her. As far as we can tell, she has never been on any other reality TV show and doesn't have any experience working as an actress.
10. She Is All About Customer Service
Great customer service is one of the most important parts of any business, and this is something that Kristin completely understands. She does her best to provide her clients with an amazing customer service experience. Working with an agent like Kristin who is willing to go above and beyond can easily put people's minds at ease when they are in the process of making such a large purchase.
Tell us what's wrong with this post? How could we improve it? :)
Let us improve this post!