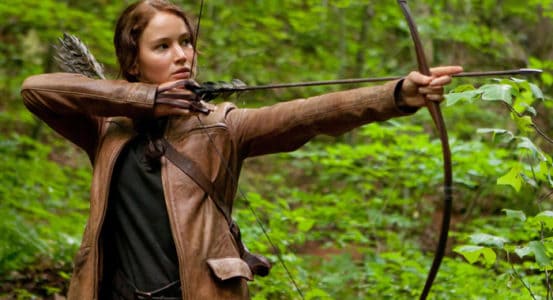 Let's just say that nothing has really been debunked but nothing has been confirmed either since at the moment the rumor of Jennifer Lawrence taking the spot of Sue Storm is easy to deny, but there's always room for one surprise or another when it comes to the MCU. For now though it does sound as though J-Law won't be showing up in the Fantastic Four movie that is apparently being given the go-ahead. How long it's going to be until we see that movie is hard to say though since there's so much going on that trying to pin it down with a date is kind of impossible. It's one of the several movies that people are hoping to see within the next year or two if things happen that quickly, but there is still a bit of trepidation when it comes to bringing the popular group to the MCU, largely because fans have their own idea of who should play which part. A lot of people are convinced that John Krasinski and Emily Blunt should be brought in to play Reed Richards and Emily Blunt respectively, while someone like Zac Efron should be brought on to play Johnny Storm. Ben Grimm is kind of harder individual to cast, but a bigger guy that can take the role of Reed's best friend and protector at times would be a good idea, but one thing that people have to remember is that Ben is also the type of character that has to be somewhat smart since in the original comics he and Reed were in school together, which means Grimm isn't some brainless thug that happens to be Reed's friend.
Here's the thing, people are going to have their own ideas of how things should be, and the studio is going to make the determination of who they think is best for the job, and at the end of the day, it's likely that the fans aren't always going to agree with the choices that are made. This is pretty common since like it or not, fans don't know everything, nor do those that are in charge of making the movies. What's produced and what is expected are often two very different things since the fans want to see a faithful rendering of their favorite stories and characters, while the director might have a completely different vision that doesn't adhere to what people want, and will do what they want without any real consideration of what people might think or want. It sounds a little bit cynical, but it's the truth since to be fair, everyone has their own vision of how things should be, and how they come out might not please everyone, but since this is a nearly impossible goal it's easier to accept that various attempts are what we have to live with. In terms of casting there are those that make obvious mistakes if only because some characters don't appear to have the right temperament, look, or depth of character to play certain roles. It might sound controversial or at least argumentative, but on a personal note, I do believe that Jessica Alba was more qualified to play Sue Storm than Jennifer Lawrence might ever be, as Lawrence is an actress that has a very commanding demeanor to her, meaning that her personality tends to force its way into a role no matter how she's supposed to act.
For Sue Storm, a more level and reasonable head is needed, but as many comics fans know she's also capable of being dangerous, which is also something that J-Law still hasn't made entirely believable, even when playing one of the most potentially deadly characters in the X-Men movies. It's not an attempt to state that Lawrence isn't a great actress, but instead an attempt to say that this role just isn't right for her since as skilled as she is, there's something missing in her act that would be needed for Sue Storm, and the hope is that those in charge would see this and continue to veer away from thinking of including her in the movie. There are plenty of other heroes or villains she might be able to play, but this one particular role would be best going to someone else. So far it does sound as though this might be the case, that rumors of her taking the role are just that, rumors. But since the idea is still in the conception phase and there's no script and no decision on cast members, we'll have to wait for a while to see whether or not she's really under consideration or if fans can breathe easier and look forward to who might actually be given the role. The Fantastic Four movie is coming, but as far as who will be playing who, that's going to take a while to determine.