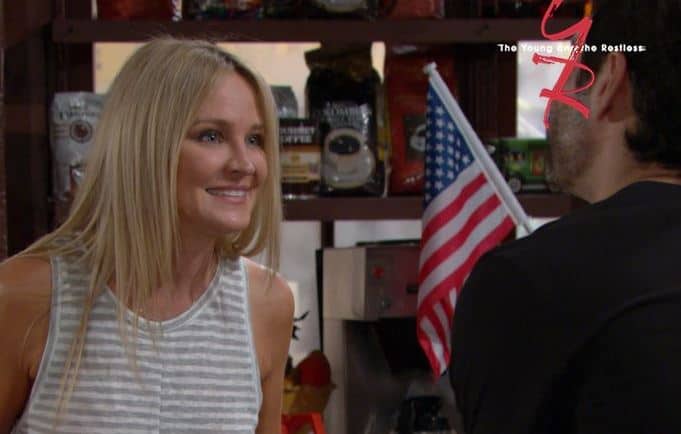 Young and the Restless fans aren't surprised by how the week started — at all. Rey is in town because of JT, and we all knew it. We were not surprised to hear that was the case, and we think that others are wrong to be so surprised to find out he is here for that reason and that reason alone. And then there is the fact that we also saw that Kyle and Ashley have a plan they want to work on together. She was not exactly happy about it at first, but she's working on being good about it. She's not in a place right now where she can sit back and allow this to change her life and to make her feel bad about anything, but she's definitely in a place where she has to make some changes and make some adjustments in her life. She's not there for reasons other than that, but we think that this will work out for her.
Billy has been honest with Phyllis, and she's lost her mind about it. He finally told her the truth, and we think that there is a second chance for her and for everyone else in this situation. We think there is a chance that things will turn around for the best, but this is not going to be easy on anyone. She's upset her, and her daughter just does not care at all about any of that. And then there is the fact that Lily made a shocking confession. She's worried, scared, and she's not sure she will survive if she goes to prison. She is not sure she can handle that in her life, and her friends and family agree with her that she might not be strong enough for this.
What's Happening on Young and the Restless
What can't Rey do? #YR

— deshauna harper (@myblkisbeautifl) August 27, 2018
There is a lot happening on the show these days, and we want to say that we all think that Rey is a wonderful addition to an already amazing cast. He's bringing the heat and the passion and the fire, and he is not stopping until he gets what he wants. We are all about that, and we want to point out the sometimes we are all going to have to be on his side for even just a moment.
What's Next on Young and the Restless
Billy comes clean today on #YR. pic.twitter.com/7y8Pz3o7UD

— Young and Restless (@YandR_CBS) August 27, 2018
We hear that there is about to be a moment when Jack has no choice but to face the truth about what is happening in his life, and he will not like any of it. It's hard on him to realize that things in his life are not perfect, and he has to sit back and admit to himself that there is little he can do about that. He's got to find a way to get what he wants, but there doesn't seem to be much he can do otherwise. There's not a lot he can get away with at this point, and we are not surprised by any of that. But right now, he's upset. The good news, however, is that both Kyle and Ashley are scheming together, which means that he might just end up with what he wants in the long run. There is a lot that might not make much sense right now, but they are working together to make this happen.
Nikki is worried for her daughter, and she's lying for her. She needs to cover her, so she's doing that. She's got it in her mind that she needs to do anything and everything to protect Victoria, and that's where she is right now. She's made it her mission in life to make sure her daughter can have a good chance to get through this, and we think there is a good chance she can make that happen by continuing to lie for her. There's a chance this might work.
Stay tuned for more Young and the Restless and be sure to check out TVOvermind daily for the latest Young and the Restless spoilers, news, and updates.