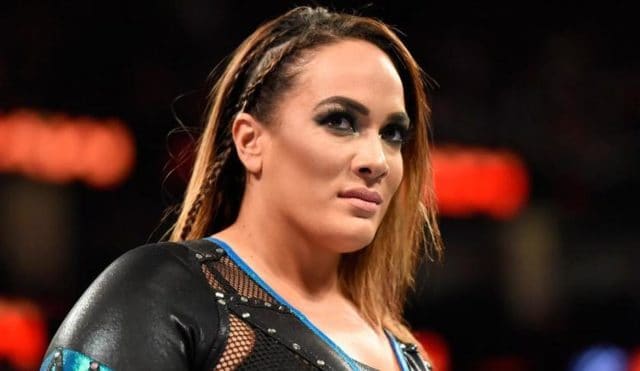 Inside the squared circle of the WWE, Nia Jax is known as a pretty tough villain. Real name Savelina Fanene, Nia was born and raised in Honolulu, Hawaii, and is the daughter of Joseph and Renate Fanene. She attended Palomar College in San Marcos, California, where she played college basketball. While living in California, Fanene was a model and a bodybuilder. With a background like that you'd think that Nia Jax wouldn't be afraid of anything. She's been around sports and weights nearly her entire life.
But Jax showed a very vulnerable side of herself today. In order to promote a positive self image, Jax posted a picture of herself in a bathing suit on her Twitter page, something she was extremely uncomfortable to do. Here's the tweet.
— Lina Fanene (@NiaJaxWWE) April 6, 2017
Here's the message in the tweet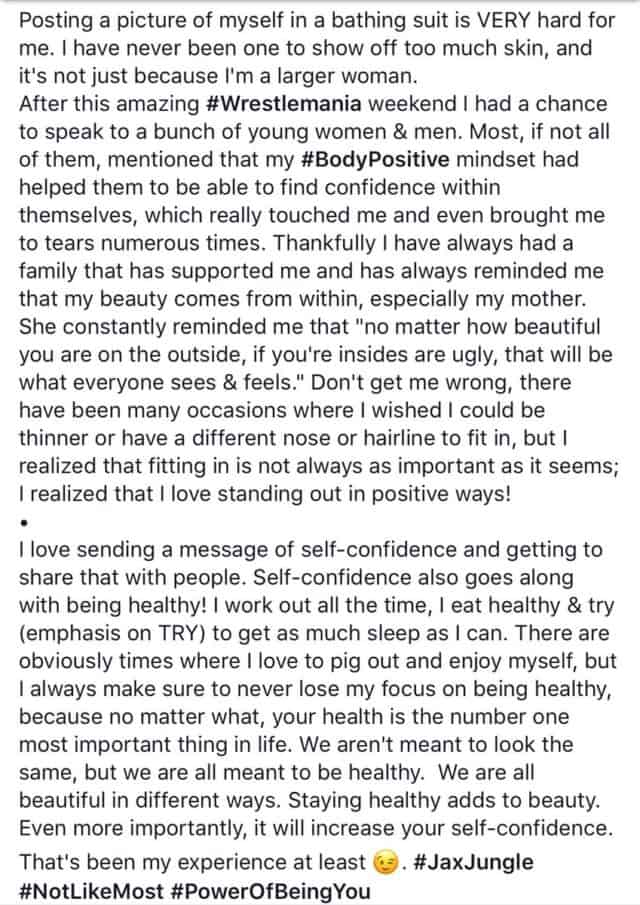 So far responses to Nia's post have been nothing but positive. Sometimes we stop to realize that professional wrestlers are people and that the job they do in the ring is playing a part. Nia Jax has the part of bad girl but that certainly doesn't reflect who she is outside of the ring. Today she showed that to all her fans. I wouldn't be surprised if the next time she steps in the ring the crowd gives her a huge round of applause, she deserves it.
Save
Tell us what's wrong with this post? How could we improve it? :)
Let us improve this post!