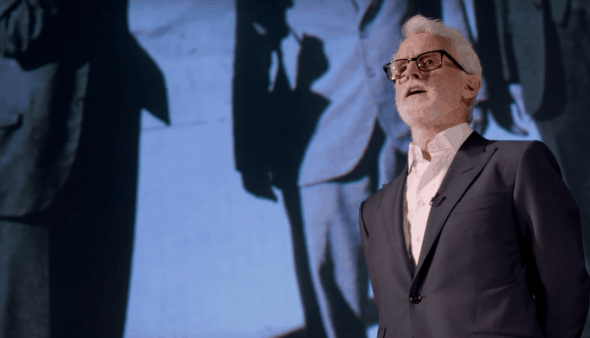 The COVID-19 pandemic has resulted in lots of people spending more time in the house watching TV. Unfortunately, entertainment productions being shut down also meant that people eventually found themselves running out of new things to watch. However, Fox's new sci-fi crime thriller, neXt, has proven to be the show you didn't know you needed, but can't help but love. Combining the best elements of science fiction, crime, and suspense, neXt shows viewers some of the scary things that can happen as a result of artificial intelligence. Although the concept of rogue AI isn't entirely new, it's still fresh and fun to watch. Keep reading for 10 things you didn't know about the new sci-fi series, neXt.
1. The Show Was Filmed In Chicago
Chicago might not be the first place that comes to many people's minds when they think of popular filming locations, but the city has been home to several major productions over the years. According to The Cinemaholic, nExt was shot primarily in Chicago at Cinespace Chicago Film Studios.
2. The Show's Premiere Was Pushed Back Due To COVID-19
If you're a big sci-fan, you may remember that neXt was announced at the beginning of 2019. The first trailer for the series was released in May of 2019 and many viewers were expecting the show to air not long after. Unfortunately, however, the show was pushed back due to COVID-19 and did not premiere until October 2020.
3. The Show Has An Official Instagram Account
Fans of the neXt may be interested in keeping up with the show in between episodes. Fox has made it easy for them to do just that. The show has an official account on Instagram where clips, interviews, and images are posted. There is also an official Facebook page for the series.
4. The Show Has Gotten Mixed Reviews
neXt is still early in its first season, but the reviews have already started pouring in and they seem to be fairly mixed. Lots of critics seem to find the show somewhat disappointing but the reviews appear to be much more positive among viewers. At the end of the day, a good response from viewers is really all that matters.
5. Season One Will Have 10 Episodes
Lots of the shows that have been released during the pandemic have had shortened seasons. For people who love to get really invested and binge watch shows, that has been somewhat of a bummer. Fortunately, the first season of nExt will have 10 hour long episodes.
6. The Show Tries To Stick To The Facts
I know, you're probably thinking how can a science fiction show possibly stick to the facts, but that's exactly what neXt tries its best to do. Although there are clearly lots of elements of the show that are completely imaginative, the show attempts to stay as accurate as possible when discussing technology or elements of homeland security. This means that there is actually a lot that viewers can learn by tuning in.
7. The Cast Is A Combination Of Veteran Actors And Newcomers
As with any other show, the cast of neXt is true what makes it special. Viewers will be excited to know that the cast is made up of some very familiar names such as John Slattery and Michael Mosley as well as some people viewers may not be familiar with like Fernanda Andrade and Elizabeth Cappuccino.
8. Manny Coto Is One Of The Show's Writers
Manny Coto is a well-known writer and director who has been working in the entertainment industry for more than 30 years. He wrote the first and last episodes of nExt. Some other noteworthy shows Manny has written for include Tales from the Crypt , Star Trek: Enterprise, and Dexter.
9. The Fox Website Features Extras For Fans
If social media isn't your thing but you still want to keep up with the show in between episodes, you can find some bonus content on the Fox website. The web page for the show features episode clips and teasers of future episodes as well as extras that won't be shown on TV.
10. There's No Word On A Season 2 Renewal
Since neXt is still so early in its first season, it's not unusual that there hasn't been any information on its renewal yet. With that being said, however, the series brought in just over 1.8 million viewers for its debut episode. While that may seem like a huge numbers, it's not much as far as network TV is considered. For example, 9-1-1, another series that airs on Fox, typically brings in more than 10 million viewers per episode.
Tell us what's wrong with this post? How could we improve it? :)
Let us improve this post!