I'm with these guys, I know what I want for Christmas now. The only downside is that this huge model of the Millennium Falcon costs about $800 dollars and isn't even in the stores yet. If you are a LEGO enthusiast then you already know that each box costs a handsome price and all those different sets can add up, but this is one set we're talking about, and beyond that, it's one of the most awesome sets ever made. With over 7,500 pieces it's not the biggest construction ever, far from it, but it's an impressive set that would add a lot of prestige to any LEGO fan's collection.
Almost every part of this set is authentic as it can be right down to the separate spaces inside the Falcon. Plus it comes with several different figures from both the original and the new trilogies. So you can pretend you're building it to outrun the Empire in the Empire Strikes Back or perhaps trying outrun the First Order in Star Wars: The Force Awakens. It's a set that has a lot of LEGO fans drooling they want it so bad, but the hefty price tag seems to indicate that it won't go flying off of shelves at the rate that some people might think.
It'll sell without a doubt, but it will be the kind of present that will count for a birthday, Christmas, and possibly any other holiday that you might receive a present. So be prepared to spend a lot of time on this set because chances are it will take a good deal of time to put together. Unlike the promo it's not going to build itself.
The ship measures a good 34 inches long and when fully constructed will stand several inches off the ground. The attention to detail and the scope of the Falcon are simply great as designers have taken great pains to make sure the ship is as genuine as possible. The last time I saw something this great was when I was still a kid and had my own Millennium Falcon to cruise around the house. I can still remember that old thing and all the fun I used to have with it. Ah good times.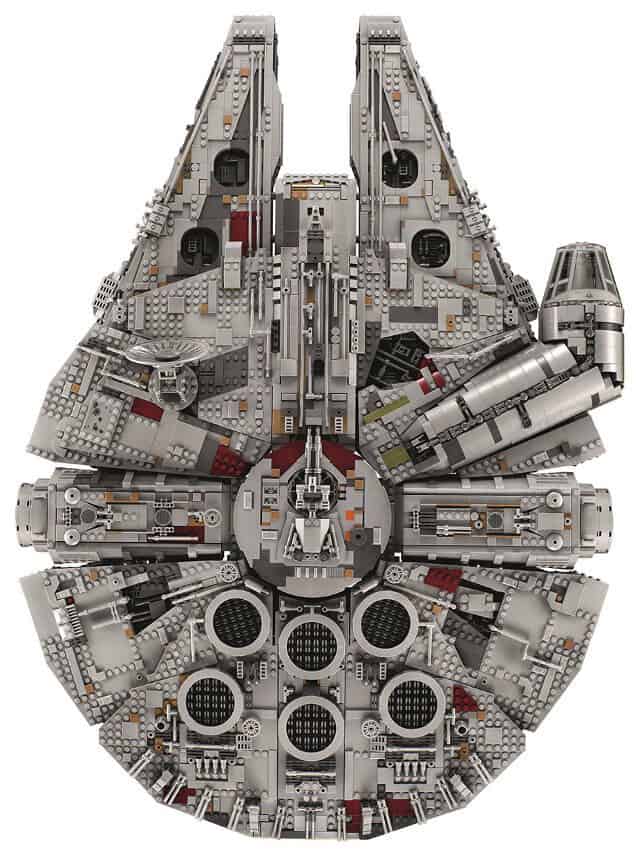 The details are impeccable right down to the color variations and the placement of every small piece on the ship's exterior.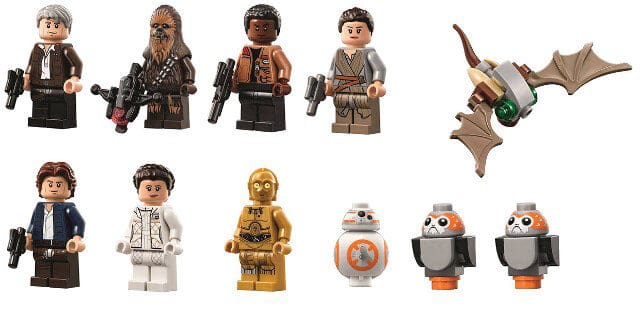 Obviously the ship is equipped to handle passengers from the original trilogy as well as the new one. You'll even get your own BB-8 and the new little critters known as porgs.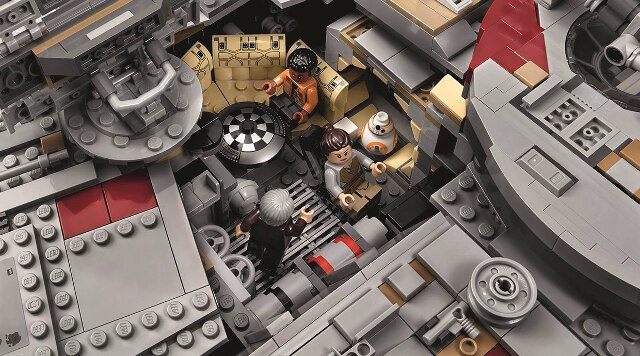 As you can see the living spaces inside the Falcon have been accounted for. This is just too cool.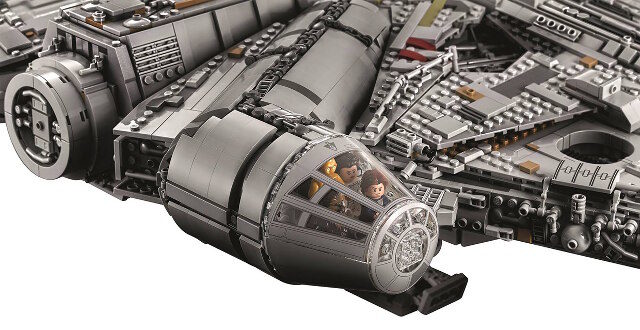 Every last detail is in here and fans will appreciate that it is mostly to scale so there's really no discrepancy to worry over. The designers probably went over this thing with a fine-tooth comb.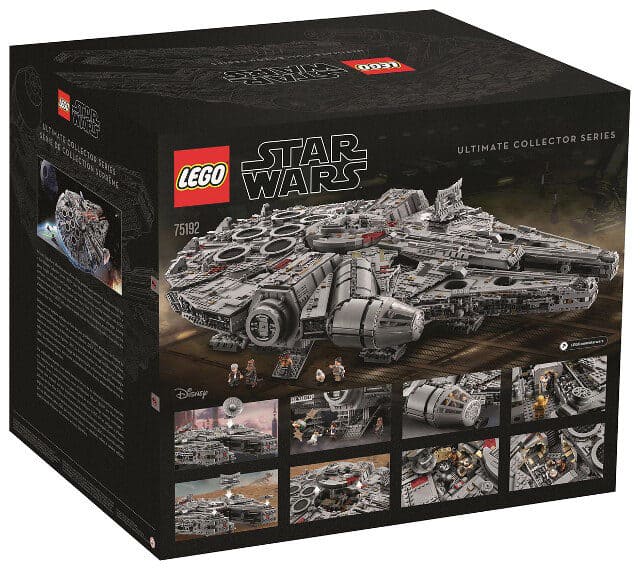 The box itself is about the size of a footstool as you can imagine. This would be one awesome gift to see under the tree come Christmas.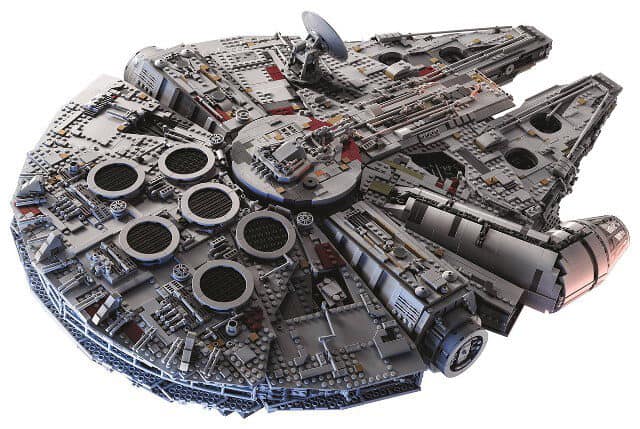 Just keep in mind it's going to take a while to piece together unless you're a LEGO master. And then it should still take at least a little bit of time.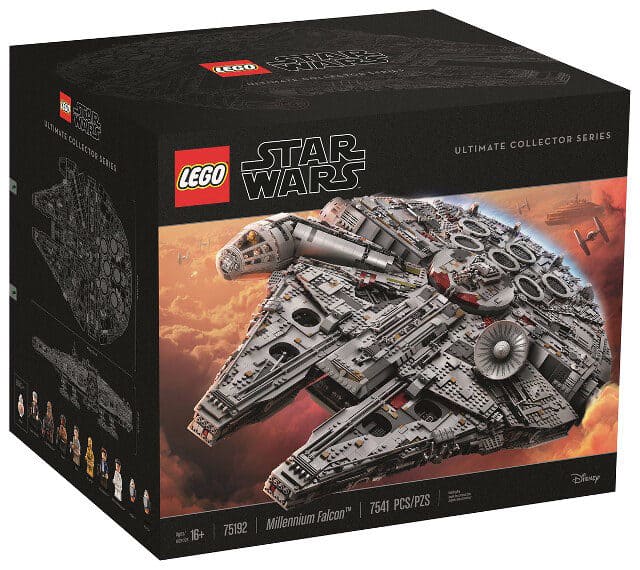 The set comes out on October 1st, don't miss out when they hit the shelves.
Save