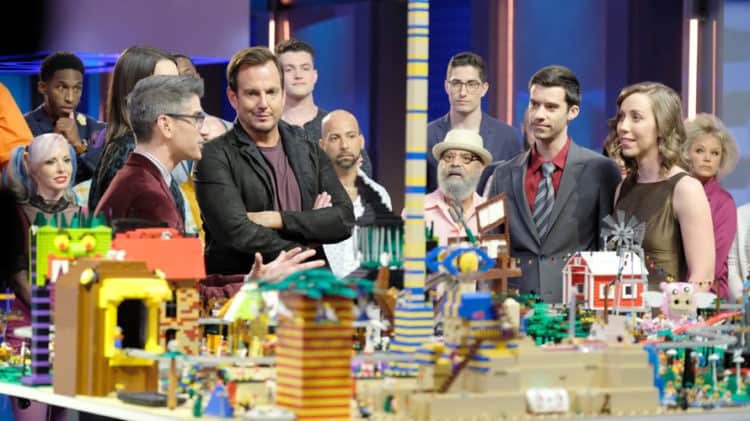 If you thought that Legos were nothing more than a toy for kids, you might want to think again. Fox's competition series, Lego Masters, has shown that Legos can do far more than keep children entertained for hours–or hurt the bottom of your feet when you step on them. The show, which is based on a British series of the same name, premiered in 2020. Lego Masters recently came back for its second season and fans couldn't be any more excited. However, people that watched the show's first season may notice that everything isn't exactly the same between seasons one and two. Keep reading to learn about the changes Lego Masters has made since season one.
How Lego Masters Works
Most people who have tried to build anything out of Legos know that it's a lot harder than it looks. Fortunately for the contestants on Lego Masters, they've had plenty of practice. During each episode of the show, teams of two compete to see who can build the best Lego structure.
The teams are working within a specific time frame and they're given a theme that they must stick with. It's important to note that while the contest is timed, the timer is not always consecutive. For example, a 12-hour build may take place over more than one day. Also, contestants are never told what they will be building prior to the show. The builds are then reviewed by a panel of judges and the losing team is sent home. Whichever team wins the finale episode takes home $100,000, a trophy, and bragging rights for being crowned the official Lego Master.
How Are Contestants Chosen
You may be wondering how someone gets on Lego Masters in the first place. The good news is that the process is pretty straightforward. People who are interested can head right over to the Lego Masters website to fill out the online application. In order to be eligible, you must meet the following criteria:
Be at least 18 years of age
Must be able to legally participate in a US-based production
Need to be available for a 5-7 week period for filming
Applicants will be asked to submit photos of their previous Lego builds. Since producers probably get a lot of applications, there's a good chance you'll only hear back if they decide to move forward with you.
How The Show Has Changed For Season Two
The COVID-19 pandemic presented lots of new challenges for the entertainment industry. Social distancing guidelines meant that people couldn't work in close proximity to each other which made traditional filming impossible. Shows all over the world had to make adjustments, and Lego Masters was one of them. One of the first changes the series made was moving production from Los Angeles to Atlanta. Executive producer Michael Heyerman told Variety, "We started looking for stages that had enough space for our big crew, and to house 5 million bricks. Not only house them but spray them with UV light so that it was safe after every use. We needed an area that could have our big crew spaced apart. That's when we landed in Atlanta. We owned two huge stages and could literally just kind of spread out."
On top of working on a new set, the production team had to be much smaller to stay within the COVID guidelines. This was especially challenging because season two was all about doing more complicated projects.
Nathan Sawaya, who is a consulting producer on the show as well as Lego Master who helps come up with the challenges, talked about his experience trying to make adjustments for season two. He told Cinema Blend, "The show was bigger this season, so the challenges were bigger." He added, "The first season was shot in L.A., and my studio is in L.A. It was about ten minutes away. So if someone on set came up with a brilliant idea, I could build it here in my studio and drive it over to set, no problem. This season, my studio's still in L.A., but the set was in Atlanta…So the prep time was even tighter, because of course we had to ship things."
It's important to note that no changes to the competition itself were made this season.
Will There Be A Season Three?
Lego Masters has not yet been renewed for a third season, but there are a lot of people who are hoping the announcement will come. The show has already built a very impressive fan base and people are really loving the hard work and creativity that goes into making a beautiful Lego structure.