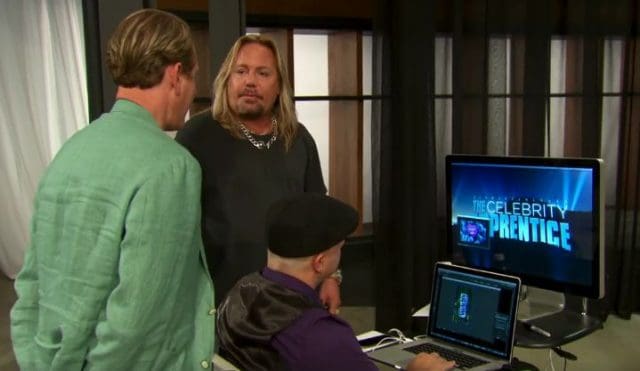 OK so the ratings might not be the same as when Donald Trump was the leader of Celebrity Apprentice but come on. When you take this rag tag team of celebs, put them in a situation where they have to work together, and then answer to The Terminator? You're bound to run into some interesting moments. Speaking of which, the show provided a bonus clip that featured TV host Carson Cressley, Boy George, Vince Neil, Jon Lovitz, Ricky Williams, and others.
In this clips the group is trying to decide on some gimmick for intro song and Boy George volunteers to do some Acapella singing. Carson just doesn't seem to want it. Lovitz is on team Boy George. I mean you have to figure the guy is a songwriter correct? But Carson is just not having it and tension most certainly flares up. Frankly I find it hilarious that you've got two guys in Carson and Boy George who are highly afeminant "duking it out" if you will and the one guy trying to keep the peace is Jon Lovitz?
Also love the fact that Ricky Williams is on this show. Do you think he's sober even half the time? No chance.
In any event, a new episode is airing tonight where we see Gemmy Godfrey, team advisor, take over the boardroom. There's also a really funny clip of Ricky Williams making a kind "yeah, whatever" face as he's looking at his phone. Check out the video of the bonus clip and as well as Williams face below.
P.S. Vince Neil? I mean Vince Neil! Come on folks.