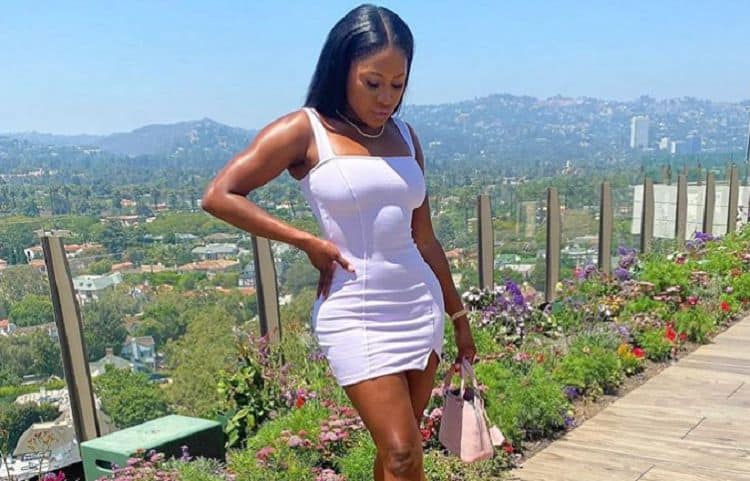 Nelcie Souffrant isn't a name you've probably heard of yet, but that won't be the case for much longer. She is a talented actress who has been working hard to establish herself in the industry, and she's finally on the brink of her big break. Nelcie appears in the film Zola, which is based on one of the most bizarre threads Twitter has ever seen. The movie follows a women named Zola who meets a stripper named Stefanie and gets caught up on a wild road trip that turns out to be way more than she bargained for. The film began production in 2018 and debuted in 2020 at the Sundance Film Festival and will hopefully get an official release date soon. Keep reading for 10 things you didn't know about Nelcie Souffrant.
1. She Has Haitian Roots
Nelcie was born and raised in the United States, however, both of her parents are from Haiti. She is very proud of her roots and represents Haiti whenever she gets the chance. She is also fluent in Haitian Creole, the dialect that is most commonly spoken in the country.
2. She Is Also A Director
Nelcie is becoming more and more known for the work she's done as an actor, she's got some other tricks up her sleeve. When it comes to the film industry, Nelcie is very well-rounded and has done a little bit of everything. She wrote, directed, and produced a short film in 2016 called Strings Attached. She was also the associate producer of another short film titled, While the Cat's Away.
3. She's Been Nominated For Several Awards
She may still be very early in her career, but Nelcie is already getting lots of recognition for her hard work. According to IMDB, she has already been nominated for several awards including Best Young Filmmaker at the AOF Film Festival in 2014 and Best Narrative Short at the 2015 Pan African Film Festival.
4. She Has A Bachelor's Degree In Theater
Nelcie definitely has natural talent when it comes to acting, but she's also put in a lot of time and effort to sharpen her skills. From 2010 to 2011 she attended Nassau County Community college where she earned an associates degree in theater. She then went on to earn a bachelor's degree in theater from CUNY Brooklyn College.
5. She Loves To Hang Out By The Water
There's no denying the fact that Nelcie loves what she does, but even people who love their jobs need a break every once in a while. When Nelcie gets the chance to take some time away from work, she loves to spend it hanging out in the pool or at the beach.
6. She's From New York
Nelcie was born and raised on Long Island and spent most of her life there. However, once she finished school and knew she wanted to take her career to the next level she decided to relocate to Los Angeles. Although New York has a thriving acting scene, Los Angeles is the place to be when it comes to the film industry.
7. She Enjoys Traveling
Sitting at home just isn't Nelcie's thing. She loves to get out and see the world and she has spent a lot of time doing just that. She is a frequent traveler who has visited lots of international destinations. Some of the places she's been include Costa Rica, Mexico, Aruba, France, and of course, Haiti. The recent travel bans put in place due to COVID-19 probably haven't been sitting too well with Nelcie.
8. She Has A YouTube Channel
For creative people, sharing their art is one of the first things they want to do – and the internet is one of the best and easiest places to do that. Nelcie started a YouTube channel a few years ago where she uploaded clips of projects she had worked on at the time. Unfortunately, it looks like she hasn't added new videos in the last three years.
9. She's Active On Social Media
As more and more people become familiar with Nelcie and her work, they're going to want to find her on social media and keep up with her moves. The good news is that she is very active on social media and posts on Instagram regularly. She also has a Twitter account although she posts a lot less frequently.
10. She's All About Good Vibes
Being around people who match your energy is very important, and this is something Nelcie understands well. She is careful about who she spends her time with because she only wants to be around people who are positive and uplifting. This is an especially important quality to have in a place like the entertainment industry.