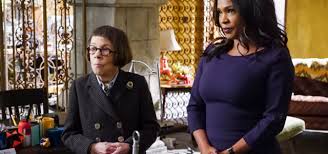 NCIS: Los Angeles has had a rough ninth season without Henrietta Lange. There's no sugar coating that. While we may be coming around to Mosley a bit, there's no erasing the OSP Unit's true leader. It took awhile, but she's finally back where she belongs. Unfortunately, there is another leader who can't come home. That doesn't mean he is forgotten, by his team, or by his family. After months of speculation, former Assistant Director Owen Granger was given one last goodbye.
Months prior, NCIS investigated the death of Navy Lieutenant Elder, and suspected that her landlord Keith Stiger had something to hide. Because there was no proof of any wrongdoing, and because he was a finance guy with no criminal record, they didn't know what to make of it. It wasn't until his wife's body turned up in a booby-trapped cabin meant for NCIS that they had reason to panic. Further investigation into his properties show that he was in possession of materials needed for a massive bombing. The team goes round and round trying to figure out Stiger's motive, and the only plausible one is that he is a spy. To that end, they bring in Jennifer Kim, the North Korean who defected to the U.S. She also just happens to be Granger's daughter, a fact only Hetty is aware of.
Because the team doesn't know why Granger stuck his neck out for Jennifer, they feel they have to stay on her to be sure of her loyalties. Jennifer is 100% cooperative and transparent. She gets her former contacts to admit that Stiger is indeed a half-Korean sleeper, but he went rogue. His plan to detonate bombs underneath LAPD headquarters was not sanctioned by North Korea. The team takes it from there, but it was really disconcerting to hear just how little faith Mosley had in the team's capabilities.
When I say Hetty was missed, I mean down to every single quirk and character trait. Like how Hetty knows things about people no one else does? Anyone can read a file, but it takes a special person to be able to connect with someone, to know what feelings they are avoiding. Hidoko has been in the office for months. Did anyone know that she was a widow? Was anyone astute enough to notice that Hidoko has been lonely in Los Angeles because she is without her husband? Hetty was. There's something in her that is sure about who Hidoko is, the same way she was about every single member of the team that she handpicked. This is just one of the many things that sets Hetty apart from Mosley. Hetty never cared much about her career in the sense of making it to the top. Mosley does, and she makes no secret of that in her conversations with Hetty. Are these conversations tense and threatening? No. Do they in any way show the family dynamic NCIS has had for years? Not on Mosley's part. We can afford to be overcritical of Mosley, not understanding the family dynamic. She chose career over family. This is not a discriminatory criticism because she is a woman, because there are women who do what they have to do to have both career and family. Or else, they create one like Hetty did. Sometimes it is better to know the value of what you have, even when it seems too late.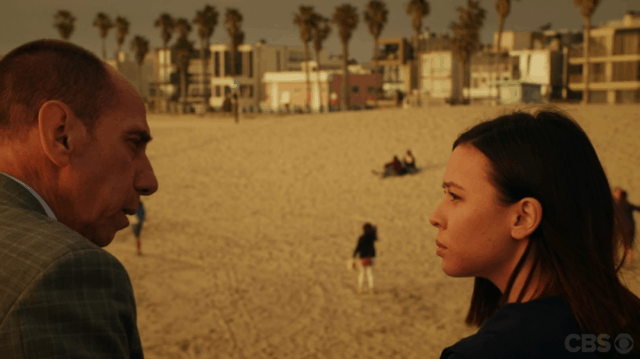 This is what Granger did. He knew he was sick. He also knew he didn't want to spend anymore of his precious time chasing bad guys. He wanted to spend his last few days with the daughter he didn't know until she was an adult. Jennifer welcomed him with open arms, and at the end of a magical week together, found her father looking out on his final view of this world. She buried him nearby where she could always be near him, in a valley where he would always be free.
That is NCIS: Los Angeles's final tribute to Owen Granger, and his beloved portrayer Miguel Ferrer. Was it a fitting one?
Tell us what's wrong with this post? How could we improve it? :)
Let us improve this post!