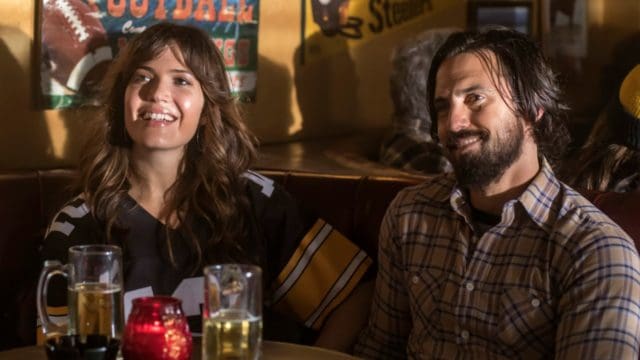 It is TV fans' favorite time of the year. Not only are we able to watch the shocking cliffhangers of our favorite television shows (I am still in awe over last week's finale of Chicago Med), TV viewers are given their first glance at the fall schedules of their favorite networks. Yesterday, NBC revealed what the fall will look like, one day before officially releasing the schedule to advertisers at the May Upfront presentation.
The peacock network is looking at reviving its Thursday Night Must See TV lineup. NBC had been struggling in this area since the departure of Friends in 2004. Also, it doesn't help that ABC's powerhouse drama Grey's Anatomy kicks off Thursday nights and CBS has a little comedy called The Big Bang Theory. That is some tough competition. Earlier, this year NBC announced that it would be bringing back hit comedy Will & Grace. This follows other popular revivals like Fuller House and Arrested Development. Great News will air its second season at 8:30 PM. Tina Fey is no stranger to Thursday nights. Her sitcom 30 Rock aired on that night during its awesome 7 season run.
This is Us will be making a big move next fall. NBC's #1 show will now air on Thursday nights at 9 PM. This is a great move for the network. NBC now has a highly viewed showed that could help them win the popular TV viewing night. Rounding out Thursday nights will be the new Dick Wolf limited series Law & Order True Crime: The Menendez Murders.
Here is NBC's full fall schedule:
(New programs in UPPER CASE; all times ET)
MONDAY
8-10 P.M. – The Voice
10-11 P.M. – THE BRAVE
TUESDAY
8-9 P.M. – The Voice
9-9:30 P.M. – Superstore
9:30-10 P.M. – The Good Place
10-11 P.M. – Chicago Fire
WEDNESDAY
8-9 P.M. – The Blacklist
9-10 P.M. – Law & Order: SVU
10-11 P.M. – Chicago P.D.
THURSDAY
8-8:30 P.M. – WILL & GRACE
8:30-9 P.M. – Great News
9-10 P.M. – This Is Us
10-11 P.M. – LAW & ORDER TRUE CRIME: THE MENENDEZ MURDERS
FRIDAY
8-9 P.M. – Blindspot
9-10 P.M. – Taken
10-11 P.M – Dateline NBC
SATURDAY
8-10 P.M. –Dateline Saturday Night Mystery
10-11 P.M. – Saturday Night Live (encores)
SUNDAY
7-8:20 P.M. – Football Night in America
8:20-11 P.M. – NBC Sunday Night Football
Are you excited about NBC's lineup? Let us know in the comments section below.
Save