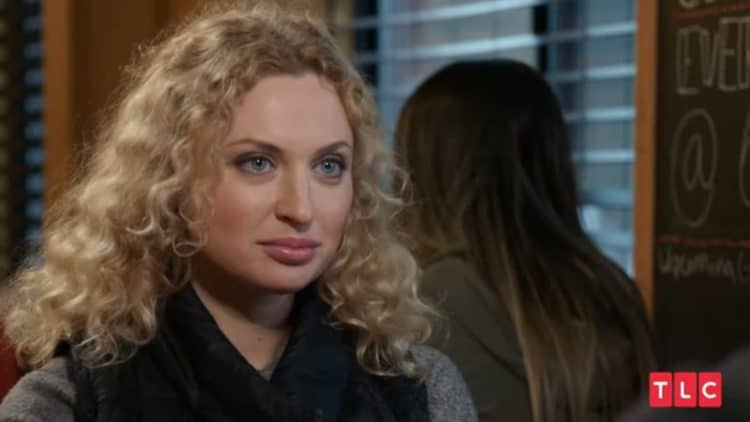 Everybody wants to have a love story that stands the test of time, and Natalie Mordovtseva came to the United States hoping that she and her fiance, Mike Youngquist would be two of the lucky ones. The couple began sharing their story on 90 Day Fiance in 2019 and they returned for another season in 2020. Although the couple initially seemed like a good match, it didn't take long for viewers to realize that there were several cracks in the foundation of their relationship. Those cracks only became more apparent when Natalie came to the United States. While some 90 Day fans are still hoping the couple will be able to make it work, others feel like it's time to throw in the towel. Keep reading to learn 10 things you didn't know about Natalie Mordovtseva.
1. She Met Mike Through Mutual Friends
Since the couples on 90 Day Fiance typically live at opposite ends of the world, they usually have very interesting stories about how they got together. As far as 90 Day stories go, however, the beginning of Natalie and Mike's journey is pretty tame. They met through mutual friends while Mike was on a trip to Ukraine.
2. She's A YouTuber
Now that Natalie is a reality TV star, she is doing what she can to capitalize on her newfound popularity. One of the ways she's done that is by creating a YouTube channel where she shares videos about her life. At the moment, the channel only has 228 subscribers but that number will likely grow.
3. She May Have Gotten Cosmetic Surgery
Recently, some of Natalie's followers noticed that she's been sporting a different look. In some of her latest pictures on social media, her body looks slightly altered and many are wondering whether or not she's undergone any cosmetic procedures. Natalie has yet to speak out on the subject.
4. She's A Journalist
Like everyone else who comes to the United States on a K1 Visa, there is a long period of time where Natalie is unable to work. As a result, viewers haven't really gotten to get a glimpse into her professional life. According to her Instagram bio though, she is a journalist.
5. She's An Actress
Journalism isn't the only area that interests Natalie, apparently she's also into acting too. There are no acting credits on her IMDB page, but there is a chance that she did some minor acting work in her home country. The fact that Natalie is interested in acting has made some people question whether or not she is being authentic on 90 Day Fiance.
6. She's All About Health And Fitness
Keeping herself in great shape has always been one of Natalie's top priorities. When she initially moved to the United States, she struggled with Mike's lack of healthy food choices. While she may not have been able to eat her usual diet, she was still able to incorporate exercise into her routine.
7. She Loves Fashion
If there's one thing viewers have learned about Natalie since moving to the United States, it's that a simple life in the country simply isn't for her. Natalie is a city girl through and through and she loves putting on nice clothes and having places to go. She has a great sense of style and clothing is one of her favorite ways to express herself. Natalie is also an aspiring model.
8. It's Unclear If She And Mike Are Still Together
Anyone who has been following Natalie and Mike's relationship since the beginning knows that it's been anything but rainbows and butterflies. We'll all have to wait until the end of the season to see how things pan out between the couple. There is some evidence to suggest the couple got married in March of 2020. Even if they are legally married, that doesn't necessarily mean that they're still together.
9. She Also Goes By Natasha
People who watch 90 Day Fiance closely may have noticed that Natalie's mother often refers to her as Natasha. Since there are several other people on the show who use different names, it's not that alarming. However, no explanation has ever been given as to why she is sometimes referred to as Natasha. According to Screen Rant, "It's probably what's known as the diminutive name. In Russian and Ukraine and probably other Slavic languages, the diminutive name (like a nickname), Natasha is the diminutive for Natalie or Natalya."
10. She's Built A Big Social Media Following
Since making her reality TV debut, Natalie's social media following has sky rocketed. She now has more than 23,000 followers on Instagram. It's no secret that Natalie enjoys being in the spotlight, so she's probably been enjoying all of the social media attention she's gotten since being on the show. Unfortunately though, the attention she's gotten hasn't always been positive.