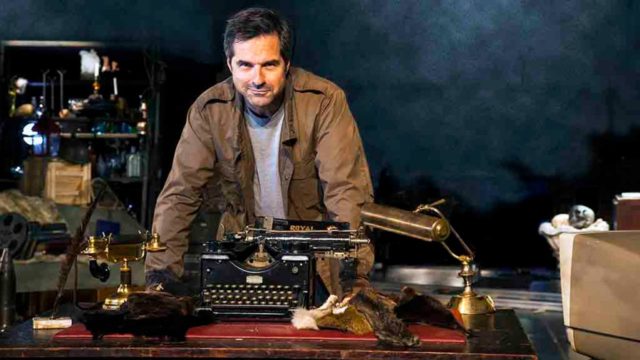 Like its name suggests, Mysteries at the Museum is a TV show on the Travel Channel that focuses on museum artifacts with either unusual or even mysterious origins. As a result, it provides excellent entertainment as well as educational value for people who are interested in historical events as well as a wide range of other subject matters.
Here are some examples of the best discoveries on Mysteries at the Museum:
Porcelain Twins
The Porcelain Twins were featured in Episode 12 of Season 6. In brief, there was a couple named Frank and Hazel McNally who lived in Hammond, IN in 1921. Frank wanted children, but Hazel was unable to have children because she was sterile. As a result, she faked a pregnancy, faked the delivery of twins at their home, and then pretended that the twins had a serious medical condition that needed them to remain undisturbed in a dark room as much as possible. Eventually, Frank took a peak at his children while Hazel was out, finding to his horror that there was nothing there but a pair of porcelain dolls. Hazel was arrested on suspicion of murder but since there was no evidence that the twins had ever existed, she was freed later on. Suffice to say that their relationship did not survive the incident.
Judy the POW Dog
Featured on Episode 2 of Season 15, Judy has the distinction of being the sole dog to be registered as a POW during the Second World of War. Originally, the crew members of the gunboat HMS Gnat had hoped to train her as a gun-dog after acquiring her from her Chinese owners in Shanghai, but said individuals soon began treating her as a pet instead. She went with the crew members when some of them were transferred to the HMS Grasshopper, which was sunk while escaping from the Battle of Singapore to the Dutch East Indies. Judy survived the sinking gunboat, being trapped on a deserted island, a 200-mile trek through the jungle, capture by the Japanese, and the brutal conditions of Japanese POW camps, saving and being saved by her fellow POWs on multiple occasions. As a result, her collar is more than worthy to be displayed in the Imperial War Museum in London.
E.T.
As strange as it sounds in modern times, video games came close to being wiped out as a medium in the early 1980s because of a single video game, which is often believed to be one of if not the worst video game ever to exist. In 1982, prolonged negotiations over who got to make a video game based on the E.T. movie meant that the winner had no more than five and a half weeks to work on their project, so it should come as no surprise to learn that the resulting product was so bad that it contributed to the crash of video games in North America in the following year. So many of the cartridges went unsold that Atari actually had to bury them in a landfill, which was long believed by some to be an urban legend until some of the cartridges were dug up and sent to museums featured on Episode 2 of Season 9.
Terracotta Warriors
In ancient China, statues were sometimes buried in tombs so that the people they represented would continue to serve the tomb's owner in the afterlife. However, no one took this as far as the First Emperor of China, who was said to have forced tens of thousands of men to create replicas of palaces, replicas of landscapes, and even replicas of the seas in his massive mausoleum. So far, these stories remain unconfirmed because Chinese archaeologists are waiting to open the tomb until techniques and technologies have advanced to the point that they can preserve the contents, though what is known is that there are 6,000 unique warriors made out of terracotta and carrying real bronze weapons. Said statues have been a source of fascination for many people over the years since their discovery, which is why they were covered on Episode 2 of Season 14.
Carroll A. Deering
The Carroll A. Deering is one of a number of ships that have been found with its crew missing over the centuries. It stands out in that it is one of the most written-about maritime mysteries, perhaps because there was no solid evidence regarding its final fate as well as the final fate of its missing members. The best theory seems to be a case of mutiny, but some like to suggest that it was a victim of the infamous Bermuda Triangle in spite of the fact that it was not in the said location at either the time it was found or the time it sent out its last communication. Regardless, the Carroll A. Deering was featured on Episode 1 of Season 4.