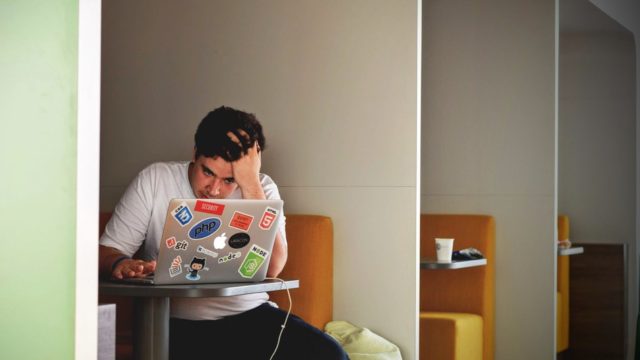 I will get right to the heart of the matter and tell you the company is Focus@Will. They claim that there is scientific evidence that the right kind of music customized to your personality can measurably change your productivity at work, at school, or anywhere that maintaining focus is critical to your success. Their advertised maximum increase in efficiency is 400 percent, with the low end at 200%.
Before you reject the idea as just another way to make money, I can tell you from personal experience that some of the music I listened to as a computer programmer actually helped me not only be more accurate but also helped me work faster. (For the record, the artist is Suzanne Ciani and she is a pioneer in creating music and sound effects using a synthesizer.) I shared some of her music with friends I had at college and they said they played it while studying. Yes, this is anecdotal evidence but real life can trump scientific evidence.
To check it out I went to their website and up popped a screen that asked me a series of questions about myself. Nothing intrusive except maybe the ADD question if you are sensitive about it. Then it displayed two rows of different types of music that I presume were created based on the questions I answered. Once you complete the questionnaire you are offered a 14 day free trial to see if it helps you in a meaningful way.
Some of the music did help me focus on tasks while other selections, such as the Up Beat, had me dancing in my chair. So any productivity gains with the other music were lost when I moved to Up Beat. It also made me wonder whether swinging chairs is a violation of company policy or just is a disturbing pattern of behavior. Objectively, it has its merit if used wisely.
The science behind the app is based on studies where the Focus@Will audio tracks are tune to the user's brain wave frequencies that are associated with sustained, task-focused attention and thought. In effect, it tunes your brain to the pattern that is most likely to help you concentrate. Some people (like me) know that listening to music helps them relax or concentrate but we haven't bothered to measure just how productive we have become. Focus@Will has done that work for us.
One of the biggest differences between the Focus@Will app and my anecdotal experiences is that my working environment was very quiet. The app claims their music choices work in noisy and distracting environments, such as busy offices and the first floor in a college library. This is a sterner test, but if the results can be believed then it is one of the most beneficial apps available today.
The truth be told, when I first read about the app I was slightly amused. It's not that I didn't know music could help you focus, but programming specific sounds that are matched up with your brainwave patterns seemed to be over the top, especially with their claims of a 400% increase. But the more I researched it the more I realized there is a definite science behind it. The app may not give everyone the intended result. But with a try before you buy option, it seems the time spent to find out if it works for you is time well spent.