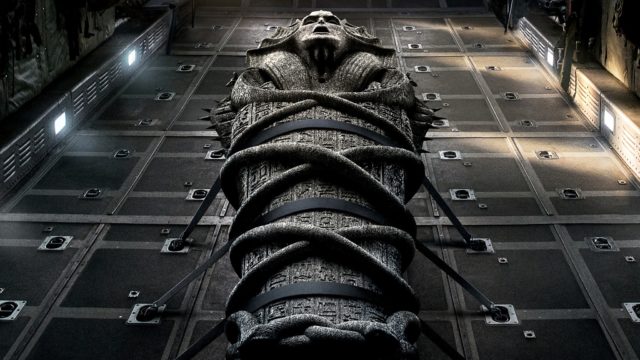 I can't say I was really expecting all that much from Universal's second remake of The Mummy after the critical savaging it took over the weekend. Despite all I heard about it, though, I just couldn't help myself. Too much was riding on this movie to just pretend it never happened, and I have a masochistic need to see the kind of dreck most people go out of their way to avoid.
After her royal ambitions are derailed by the birth of her brother, Princess Ahmanet entered into a dark pact with Set, the Egyption god of the dead. In exchange for the power to cut down her family, she would use a sacred dagger to allow him to enter the world through a living host. She was stopped before the ritual could be completed however, and was cursed to be interred in an eternal state of undeath. The dagger split into two parts and hidden in separate locations.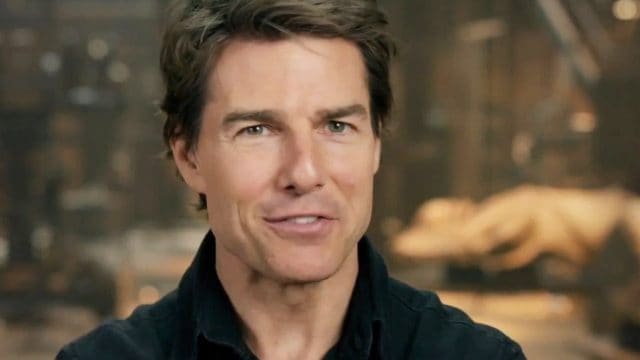 Nine hundred years later, an opportunistic soldier — Tom Cruise's Nick Morton — and his friend attempt to loot an ancient burial site in Iraq before the insurgents destroy it. They uncover Ahmanet's coffin, who curses Nick and kills his companion. Now Nick finds himself in a race against time: desperate to find the dagger pieces before either Ahmanet can use it to end the world or Dr. Jekyll uses it to kill Set and, by proxy, Nick as well.
Although it's actually a well-enough action movie in its own right — just the kind of disposable, blockbuster entertainment that helps pass a lazy summer — the story is an absolute mess. The movie opens with an immediately confusing Crusader burial in London, the tomb's discovery by local construction worker's, Dr. Jekyll's Prodigium organization taking over control of the site and then, finally, Ahmanet's back story. Rather than developing any one of these plot threads, we cut to Cruise fighting Iraqi insurgents for fun and profit and a strained romantic relationship between him and an archeologist his stole the location of the tomb from.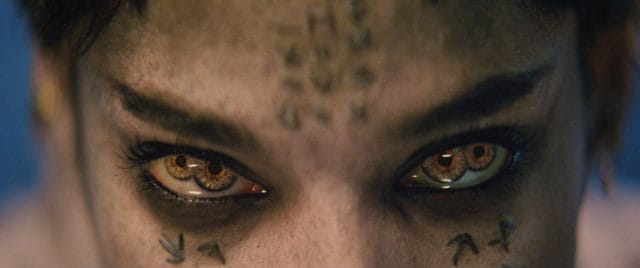 While all the individual pieces are fine to have in a movie like this, there is absolutely no focus to any of it. Dynamic characters (Nick & Co.), foreshadowing acts of villainy to keep our attention (Ahmanet) and world-building to lay the foundation for future movies (Prodigium) fight with one another for screen time and importance, leaving a beleaguered audience to try to piece it all together by themselves.
The second act is an utterly superfluous pause in the movie's action for shockingly boring exposition that either hints at or explicitly teases just about every other Dark Universe movie for the next decade. I'm the most receptive guy in the world to esoteric lore and fleeting narrative connections, and even I was bored to tears at what was being shoved down my throat here.
And then there's the finale. The film — and especially Ahmanet actress Sofia Boutella — tries to establish the mummy as some kind of feminist icon who bucks the patriarchy and takes her fate into her own hands. And while that's fine in principle, that image dissolves when Tom Cruise's character forces him on her in the film's climax, implicitly raping her to death. This is made even worse by the fact that there's an actual feminist icon that people can go and watch in theaters right now.
So no, The Mummy isn't good. It's messy and problematic and all the unfortunate things that over-reaching blockbusters tend to be these days. It has a solid cast and some fun action scenes, but it's all so frenetically shot and interspersed between pointless lore-dumps that it never has a chance to just be itself.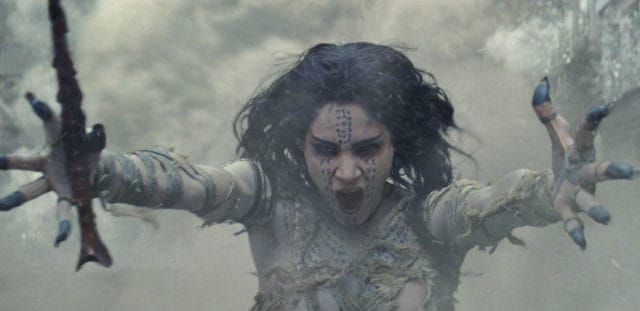 By all rights, this should be a mummy movie. Not a Dr. Jekyll. Not Werewolves of London. Not some kind of reimagined Van Helsing. Just The Mummy.
While it isn't a total wash, it's nothing that anybody has to subject themselves to. Despite its inauspicious start, there is a glimmer of promise in this particular shared universe. The undead crusaders being forced to serve the same people whose lands they plundered as skeletal husks was a particularly nice touch. Let's just hope that Universal doesn't screw it up again with the sequel.
Rating: 2/5
Buy on BluRay: Pass.
Save