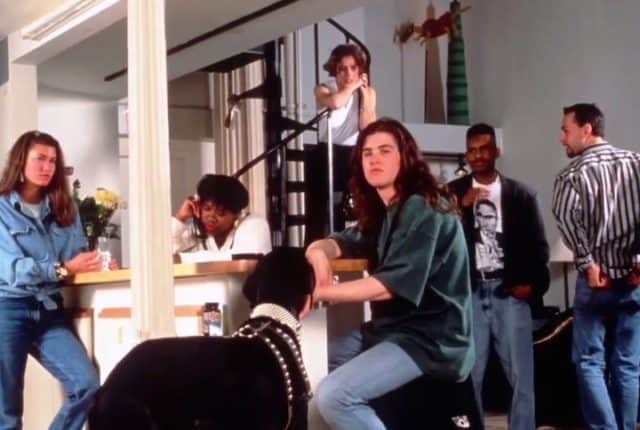 MTV has churned out its fair share of shows that were great, but the topics were a little ahead of their time. You'll notice that with the exception of the really bad ones, they were the kinda cool shows that only ran for one or two seasons, three at best. We've gone through the archives to pull the ones that were cancelled simply because they were way ahead of their time. The interesting thing that we discovered is that these are the shows that inspired some of the series that are becoming popular today.
Here are six MTV shows that were simply ahead of their time.
The Ben Stiller Show
Ben stiller had his own MTV comedy show back in the day. He set the bar for taking comedy off the grid as he poked fun and things we wouldn't ordinarily find humor in. It was a sketch comedy that managed to make Tom Cruise' drug education a laughing matter to spoofing the Munsters. He got plenty of help from then beginners Janeane Garofalo, Bob Odenkirk and Andy Dick. Some of the most popular web series online today follow along the same irreverent and offbeat lines as this short lived MTV series.
'Liquid Television' (1991 — 1994)
MTV had it going on with Liquid Television. It ws more of a psychedelic anime journey that moved so quickly that it was hard to keep up. It wasn't what viewers were use to at the time so it didn't last more than three seasons. Fans tried to make the adjustment because there was something special about it, but it was just presented too soon. From this show, we see that quite a few of the characters got their own spinoffs and went on to be featured in successful series including Beavis and Butt-Head and Aeon Flux.
'The State' (1993 — 1995)
The State was a sketch comedy series featuring Louie, played by Ken Marino as the hit of the party. This character is infamously responsible for igniting the catch phrase, "I wanna dip my balls in it." It only lasted for two seasons, but the cast went on to more successful shows including "Reno 911" and the movies "The Ten," "Wanderlust" and "Role Models."
Singled Out' (1995 — 1998)
Jenny McCarthy brought her beautiful face and hilariously quirky personality to the show. The series ran for three seasons before being cancelled, but it made its mark before ending. When we look at the "The Bachelor" we see the similarities. This dating show was successful in the short run that it had, but it was just a little before its time. It did however provide the inspiration for the more current dating and love seeking reality shows.
'The Tom Green Show' (1999 — 2000)
Tom Green is an inspirational comic. His Canadian humor took us way out on a limb and there were times when we weren't certain if we were going to laugh or be disgusted. The master of last minute bombshells that for the most part, were hilarious kept us on edge while entertaining us. His humor knew few boundaries and today, the show would be a massive success, but in 2000, it was a little early in the game.
The Real World – still going

I've said this before and I'll say it again. If it weren't for the Real World there's no way reality TV would be what it is today. Shows like Survivor, The Bachelorette, and even shows like American Idol or The Voice probably wouldn't exist. This is one of the most revolutionary shows in the history of television.
Tell us what's wrong with this post? How could we improve it? :)
Let us improve this post!