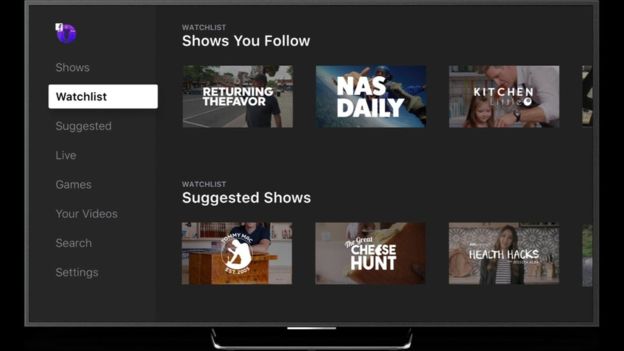 The first time I saw the phrase "Facebook Watch" I thought Facebook began competing with Apple. But Facebook knows its audience and has created an app that Facebook members can use to find their favorite shows and watch them online. It debuted in August of last year and has received more attention than its marketers expected.
Of course, it was silly of me to think Facebook would move into the hardware arena against Apple. As it turns out, they are targeting YouTube viewers. (Hey, at least I chose one of the Big 3 tech competitors.) After research done by Morgan Stanley, Facebook Watch numbers compare favorably to the well-established YouTube: about 75% of Watch users view short-form videos defined as those under 20 minutes long and close to 50% chose to view long-form content, defined as lasting 20 minutes or more. These numbers are for Facebook users who use Watch at least 3 times a week.
So Facebook looks to take on Google, as one analyst summed up the goal of Watch "as the next key long-term driver of [Facebook] engagement and monetization." While critics can quibble about the company lusting after the added dollars in revenue from its massive user base, it is also important to recognize that Facebook is no longer a social media network. It is a source of entertainment for all, and will use that base to market its wares. In its plan to seriously compete with YouTube and Google, it has left its devout masses behind in search of a greater profit.
Its estimated end of year net profit for 2018 is projected to be $17 billion. Its original message that it wanted to connect with people still holds true — except they want to connect with people's time in order to generate increasing amounts of revenue. It is fair to ask how many original members of Facebook would have signed on if they knew their personal information was going to be sold for the benefit of the Facebook founder and its investors.
Some will say this is the ranting of a lunatic because people can stop using Facebook whenever they choose. But this is like the frog in the pot of water slowly boiling to death. People have invested a considerable amount of time to making connections, and in many cases are virtually dependent on the once social media network. As a matter of history, Facebook squashed MySpace and other social media sites to the point extinction. MySpace is to Facebook as AOL is to MSN.
This article could have been on telling you all the best features of Facebook Watch and how it will make your life easier. The survey data showed that 40% of Facebook users who were on at least 3 hours a week used Watch — most of them very satisfied with the new service. Clearly this is an early an unexpected success for the company, and there is considerable optimism for the future of Watch. Knowing how to access Watch and maximize its potential for your personal use would be a more positive direction.
But if you want to know the details, you can simply Google it. Or there may be a YouTube video on it somewhere.