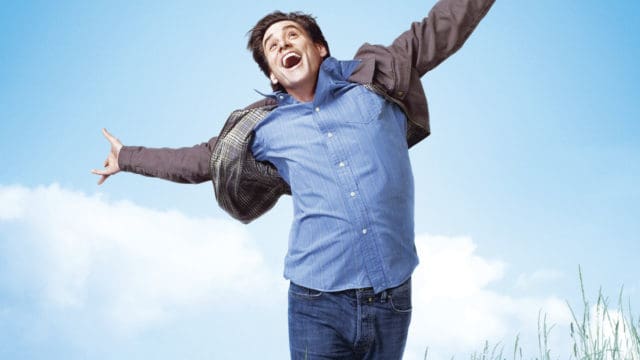 It had been a while since I saw the movie Yes Man and perhaps because I'm in somewhat of a transitional stage of life, it meant a great deal to me.  To be honest I'm not a huge fan of anything Jim Carrey after the movie Liar Liar but I admit the man certainly has his moments.  While the movie Yes Man isn't vintage Jim Carrey it's still an incredibly uplifting and fun movie to watch.  Plus it's a got a pre-superstar Bradley Cooper in it as well as Zooey Deschanel playing the female lead.
If you haven't seen it the movie is essentially about a guy whose life completely changes when he goes to a motivational seminar.  The speaker (played by Terrence Stamp) tells Jim Carrey to effectively say "yes" to everything.  While he didn't mean it in a literal sense, that's exactly what Carrey's character does.  As you can imagine it starts off being hilarious.  Since Carrey is a loan officer in the movie he says yes to every loan, yes to every email, yes to every single possible thing that comes his way and clearly it gets out of hand leading to some funny moments.
But the point really hits home when you realize that saying yes really just meant "living life," "trying new things," and experiencing "being a human being."  Stamp wasn't talking about literally saying yes to everything but rather living a fulfilled life.  Without saying yes in the movie, Carrey's character wouldn't have learned to speak Korean, talk a guy down from killing himself, play guitar, or even get oral from his 80 year old next door neighbor which winds up being surprisingly pleasurable.
Sure it's a funny movie but it's also one you should take to heart.  Here's the trailer.  I suggest you give it a spin.