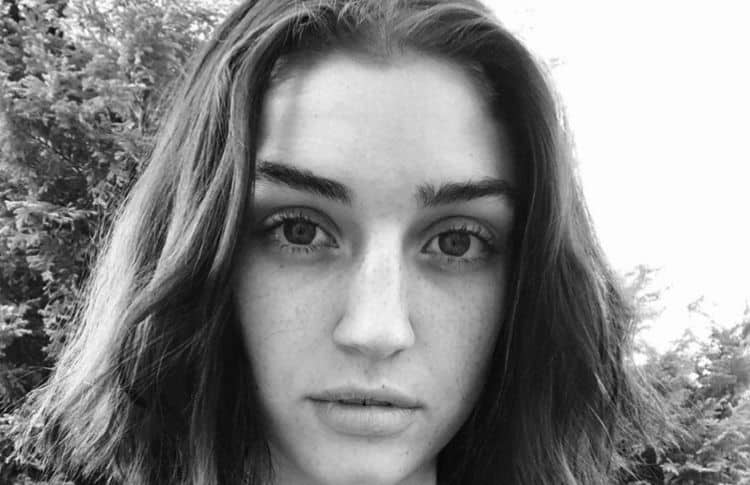 Morgan Taylor Campbell has been acting professionally for the last decade, but her career has really started to take off over the last several years. In 2021, she got her biggest opportunity yet when she earned a part in the TV series Zoey's Extraordinary Playlist. Thanks to the role, Morgan has gotten to share her talent with a large audience and she is officially on lots of people's radars. Her natural ability to light up the screen never goes unnoticed. Now, with more eyes on her than ever before, Morgan is ready to show the world that she's here for the long haul. Continue reading to learn 10 things you didn't know about Morgan Taylor Campbell.
1. She Is Canadian
Morgan has been in so many American productions at this point in her career that many people have probably assumed that she's from the United States. In reality, however, she was born and raised in Canada which is where she began her journey as an actress.
2. She Didn't Grow Up Planning To Be An Actress
Many professional actors have adorable stories about they've wanted to act since they were in diapers, but Morgan's journey towards acting was a little bit different. When asked how she got into acting, she told Pop City Life, "I have trouble pinpointing any particular person. I think, big-picture, what really did it was [that] I had this sense of displacement inside me early on. In spite of all the hobbies I surrounded myself with growing up, I felt most myself perched on the couch next to stacks of VHS tapes."
3. She Is Been In Several Popular Shows
Most people who look at Morgan's resume will probably be surprised to see that she has dozens of on-screen credits. What's even more impressive is the fact that she has been in quite a few well-known shows. Some of her TV appearances include Law & Order: Special Victims Unit, Supernatural, and Charmed.
4. She Is A Vegan
What you put into your body plays a very important role in how you feel, and Morgan has chosen not to put meat or dairy products into hers. Her Instagram bio reads "GF&V" which stands for gluten-free and vegan. We weren't able to find any information on why she chose a vegan diet.
5. She Is A Pet Parent
Since Morgan is a vegan it's not too surprising that she's also an animal lover. She doesn't just love animals from a distance though, she's a very dedicated pet parent. Fans will be even more excited to know that she appears to be both a dog and a cat person.
6. She Would Love To Play Sandman
If Morgan were ever to step into the comic book world, she already know which character she'd like to play. Morgan told Don't Forget A Towel, "I'd be Neil Gaiman's Sandman. He is the Prince of Stories working in dreamscapes, flirting with my fascination of the existences that thrive in our subconscious. With it's powerful storyline and Gaiman as a writer, it's irresistible. I'd be grateful to be apart of anything he has written."
7. She Is A Formally Trained Actress
After high school, Morgan realized that she wanted to take her work as an actress seriously. Initially, she moved to Vancouver to take some acting classes. She eventually decided to relocate to the United States where she enrolled at The William Esper Studio in New York City.
8. She Likes To Spend Time Outdoors
Since Morgan spends a lot of her time on set, it's always nice when she can get away. Morgan is the kind of person who loves to be outside. Whether she's simply going for a walk or hanging out by the water, she always feels right at home when she's enjoying the beauty of nature.
9. She Loves To Read
Curling up with a good book and getting lost in a beautiful story certainly sounds like Morgan's idea of a good time. She is an avid reader and often shares photos of the books she's reading on Instagram. During an interview with Talk Nerdy With Us, Morgan referred to herself as a "book nerd". She also added that she loves graphic novels.
10. She Is A Private Person
When people have careers that put them in the spotlight, it can be hard for them to find any sense of privacy. Morgan, however, has done a good job of keeping her personal life out of the public eye. For now, she seems to be perfectly content with living her life without constant attention.