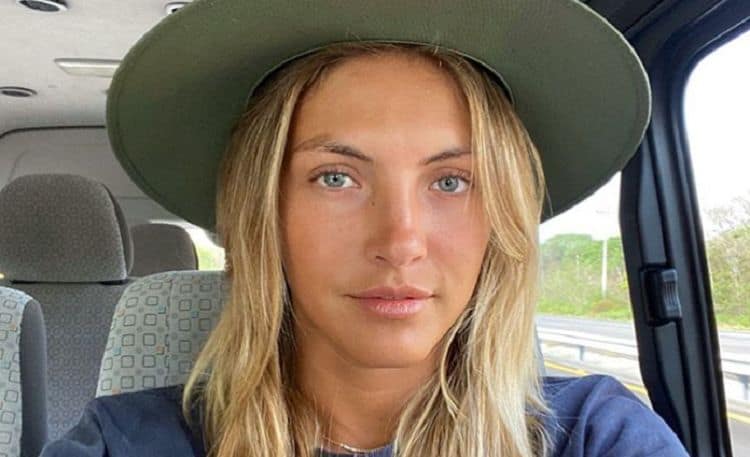 There was a time, and not so long ago, I might add, that if one wanted to be famous they had to really, and I mean REALLY, work at it. Most of the time they dropped out of school and hit the road, perhaps heading to New York to model or act. Maybe they joined a band, bought an old van or bus, and traveled around to roadhouses for gigs and sent homemade demo tapes to record producers. Some ended up in art school, forsaken by their parents because of their 'bad' decision to leave home. Yes, chasing the show business dream used to cost people more than regular sleep. It cost families, marriages, friends, even peace of mind.
But when someone was in the right place at the right time and struck it big, all of that seemed to fade from the memory in the spotlight they found themselves standing in. Flash forward to the present. Now, if one wants to chase their fifteen-or-more minutes, they simply turn the webcam on and proceed. When you've made an acceptable video marketing your talent, you don't worry about finding someone to lay down your tracks, or going to a follow up audition, or even finding an agent. Now you just upload the video and voila! You're famous!
As that is the case for many young (and older) artists today, so it is the case for 22-year-old YouTube sensation, Morgan Adams. Never heard of her? Don't worry, because you likely will, She has literally millions of viewers, and if her popularity continues to grow the way it has, the possibilities are endless. But the question really isn't about that at all. The question is: What is there to know about her as a person? Yes, Faithful Reader, it's time for our '10 Things You Didn't Know' list! Today we're going to take in ten things we didn't know about Morgan Adams: YouTube Sensation. So, find your earbuds and drag out your favorite bean bag chair; it's time to get down to some serious reading of celebrity stuff.
Here are 10 things you didn't know about Morgan Adams:
1. …And She Hails From…"
Morgan was born to Bruce Adams, a baker, and photographer Vicki Adams on August 22, 2007 in Denver, Colorado; she has two siblings, Austin and Ryland. Ryland, like his sister, is a YouTube sensation as well. The basic math tells us that Adams is 22-years-old, but according to astrologers she is a Leo. Leo women are said to match well with Taurus, and when she falls in love, she goes to the extreme, even obsessing, at times, over her mate. However, the men are worse than the women, according to Astrology.com. Most Leo's are self involved, but Leo women, when experiencing true love, will put her mate before herself and everything else.
2. Her YouTube and Social Media Activities
Since Morgan's claim to fame is YouTube, it's pretty important to know what she does on the site. Morgan has a 'vlog', or video log, which chronicles everything from her daily life to comical situations she gets into, challenges given to her by others, and a variety of skits. Her brother Ryland and his friend Shane also have YouTube channels that were already popular when she got started, and many of her viewers came from them. While others have said that she got her popularity by 'trolling' her brothers viewers, the fact is that she got millions of views on one of her solo vlogs all on her own. Her 'DIY Slime Challenge' and 'Getting a Chipotle Tattoo' videos are among her most popular contributions. Along with her YouTube pursuits, Morgan also considers herself a 'social media influencer'; her videos have garnished a fan base for her on Instagram, as well.
3. The Popularity Index
As those of you who engage actively in making videos for YouTube may already know, YouTube, like other social media sites, happens to measure the popularity of their video contributors. The number of views a video does (or doesn't) receive determines where they are on the Popularity Index. Morgan is on two of the categories that make up the index. She is rated the 87th most popular in the 'vlogger' category, and 1,631 among YouTubers in general. When you consider the vast number of YouTube's contributors, those are pretty darn good numbers.
4. Not Her First Time
Her current channel is not her first attempt at successful YouTubing. As a matter of fact, her last prior attempt wasn't even her first. According to Morgan, she has tried to take channels to success several times since the age of twelve, even appearing on a friend's channel. But nothing ever came to fruition, even tackling vlogging after high school, when she relocated to Hawaii, and she eventually gave up. So, when it comes to this particular endeavor, we know that she is no stranger to disappointment.
5. How Many Subscribers Does She Have?
According to Famous Birthdays, by being diligent,funny, and a bit crazy, Morgan has managed to draw three-million subscribers to her current channel, which bears her name. The channel has been active and productive since 2015. Similarly, her Instagram account currently has more than two-million followers.
6. Other Ratings Lists
Besides being on YouTube's Overall Most Popular list, and their list for Most Popular Vloggers, Morgan has also earned spots as the #1 Web Travel Star, #32 Leo Web Star, #3 Those Born on August 22, #1 Named Morgan, #734 Most Popular (prior), and #41 22-Year-Olds. While these lists may seem (and likely are) somewhat superficial when it comes to substance, they let us know how things are done by the younger set these days.
7. Net Worth
While most wouldn't expect that making videos for YouTube would be lucrative, by any means, the financial benefits from such a project can be exciting. According to Naibuzz.com, as of February, Morgan's net worth was estimated at approximately $400,000. Now, that's not millions, but it's certainly not bad for a twenty-two-year-old who isn't formally trained. When you consider the content of her videos, noting that most is edged in comedy, you realize that she is having fun. Essentially, she's made $400k having fun.
8. Speaking of Formal Training…
A high school graduate, Morgan ended up dropping out of college in Hawaii in 2007. While she had attempted to vlog again while there, her efforts had proven futile, so she returned to vlogging with her brother, Ryland, and collaborator Shane Dawson providing support. As it turned out, her decision would be the right one.
9. Her Place of Residence
While she was born in Denver (technically, the suburb of Aurora), she currently lives in Los Angeles with her brother, Ryland. Morgan relocated to L.A. after dropping out of college to focus on vlogging full-time, along with Ryland. Sibling rivalry aside, the arrangement seems to be working out for the best, and neither sibling has any plans to live alone in the near future.
10. Profiles
Besides her YouTube channel, 'Morgan Adams', the vlogger also uses Instagram to promote her work. If you're interested in checking out some of her vlogs just tune in on YouTube at the channel mentioned above. On Instagram she can be found @morganics, so get on there and check her out with her other fans and followers!
The world has certainly changed since I was growing up. Our desire to simplify our work and day-to-day lives, which resulted in the smart technologies and applications we have today, have managed to result in our having to do very little in order to achieve our dreams. In the case of Morgan Adams, YouTube catapulted her into fame, though certainly not overnight…well, almost. Regardless, the girl used the tools available to her to bring her vision to life, and it worked. For me, it's a lesson in never giving up, and certainly a lesson in anything being possible. We give her three cheers for her success. Make sure to check out Morgan Adams and her vlogs the next time you decide to YouTube it up!
Tell us what's wrong with this post? How could we improve it? :)
Let us improve this post!