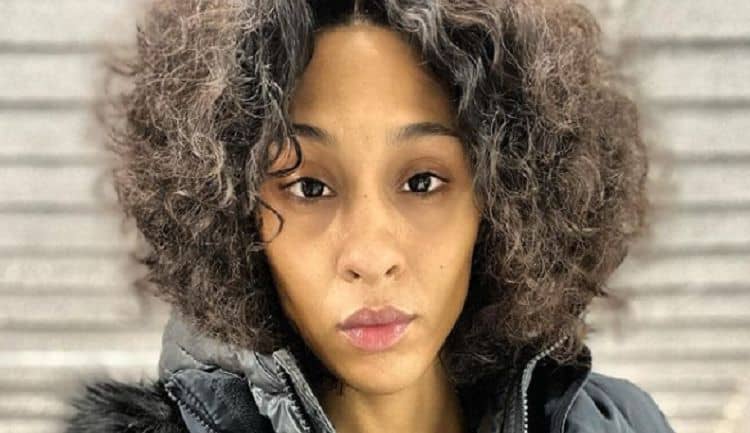 MJ Rodriguez took the world by storm in 2018 when she began playing Blanca Rodriguez in the FX series Pose. The show, which focuses on a group of queer characters living in New York City during the 80s, quickly became a hit and MJ's performance has received a lot of praise. As the show gets ready to enter its third season, many fans were shocked at the announcement that this would be the final season. Although it's heartbreaking to say goodbye to Blanca and the rest of the cast, MJ has proven that she is here to stay. While she doesn't have any upcoming projects in the works at the moment, we certainly haven't seen the last of her. Here are 10 things you didn't know about MJ Rodriguez.
1. She's A New Jersey Native
MJ was born and raised in Newark, New Jersey right outside of New York City. Like her character in Pose, MJ was heavily was influenced by the culture of the city. Her mother is Black and her father is Puerto Rican. MJ discovered her love of acting at an early age and her parents enrolled her in local theater programs.
2. She Studied At Berklee
When MJ gained notoriety in Pose, some people thought that she was a newcomer to the acting world. That wasn't the case at all, however. In addition to loving acting since she was a kid, MJ has also devoted a lot of time to perfecting her craft. She studied at Berklee College of Music in Boston.
3. She Has Lots Of Theater Experience
Like many other formally trained actors, MJ got her start in the theater world and she is no stranger to being on the stage. She has been a cast member of several off-Broadway productions. In fact, in 2011 she portrayed Angel in Rent and the role helped inspire her to begin her transition.
4. She's In A Relationship
Blanca Rodriguez may not have the best luck when it comes to relationships, but fortunately for MJ, things have been going much more smoothly for her in real life. She is in a happy relationship with a man named Steven who is a filmmaker. It's unclear exactly how long they've been together but they appear to be going strong.
5. She Hopes To Inspire Others
As a member of the LGBT community, MJ knows first hand how important representation is. She also knows how important it is for the community to be represented in real life. She hopes to use her platform to help bring positive chance to the community and she also hopes that she can inspire the youth to harness their power as well.
6. She Has Psoriasis
When you spend as much time in front of the camera as MJ does, having clear skin is a top priority. Unfortunately for MJ, her psoriasis means that her skin doesn't always cooperate. During her interview with Allure MJ said, "Olay Body has given me the confidence to be more comfortable in my own skin and I know that it's healthier than ever. I get to actually go out without having to worry about flaking all over the place."
7. She Loves To Sing
Like her character in Pose, MJ loves music in real life. She enjoys singing and dancing in her free time, and she often shares clips of herself performing on social media. She has already done some musicals and it'll be interesting to see if she does more once she's finished with Pose.
8. She Has A Supportive Family
Many members of the LGBT community often find themselves ostracized from their families and struggling to find acceptance from other people close to them. MJ Rodriguez, however, is fortunate to have a very supportive family. While transitioning may not have always been easy, she is thankful that she's been surrounded by people who love her.
9. She Auditioned For Hamilton
Hamilton is easily one of the most well-known musicals in recent years, and MJ hopes to be part of the cast. She auditioned for the role of Peggy and thought that she would be cast. Sadly, however, things didn't end up that way. While talking to Cosmopolitan MJ described her feelings after losing the opportunity. She said, "I kinda broke down a bit, because that was something I really, really wanted."
10. She Believes In The Power Of Meditation
MJ is extremely grateful for all the success she's achieved over the last few years, but there's no denying the fact that being thrust into the spotlight can be very stressful. Meditation has become a great way for her to center herself and it's something she has made a point to incorporate into her regular routine.