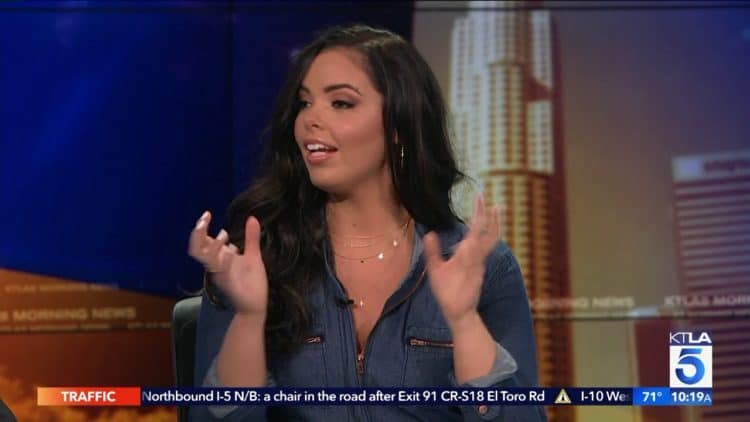 Sometimes those that start out acting from an early age tend to come on strong and appear to have a bright future and then fizzle out as they get older. Some of them can't handle the pressure as they begin to age a bit or some just don't manage to evolve as they need to in order to keep their career fresh and entertaining. So far Miranda May is keeping her career steady and on the right course as she continues to keep and even build her reputation and bank on what she's done to help secure more roles as the years go by. Fans of the Disney channel have likely seen her a few times since she's been quite popular there and when it comes to social media it might even be that people have seen her many posts and decided to say something to her or about what she's doing. In any case she's fairly well-known.
Here are a few things though that you might not have known about her.
This could be said of a lot of female actors since Lucille Ball was a very popular woman and her show was something that many upon many people followed with great interest. Apart from her antics on screen she was considered to be one of the most influential women in Hollywood and there's no surprise that she is credited by many as an inspiration.
9. She was home schooled.
There are still arguments over whether this is a good idea for kids or if keeping them in school is better since it teaches them to socialize and allows them to be with their peers. The counter to this is that being home schooled doesn't mean you can't spend time with your peers, it simply means you won't be in class with them.
8. She appeared on Bunk'd.
If you're not into cheesy TV comedy then this might make you roll your eyes but overall this spinoff of the popular show Jesse did manage to utilize several actors from the original show and bring them into a new location that allowed kids to see a few of their favorites and enjoy new characters as well.
7. She started acting at the age of 8.
Kids have been getting into the business at a young age for a long time but the difference between now and when Mickey Rooney and Judy Garland got into it was that there are far stricter rules set in place concerning how kids are to be treated. I won't go into the issue that have occurred in the last few decades since that would take a lot longer.
6. She has a passion for stand-up comedy.
One has to wonder, without having seen her perform, just what kind of comedy she's really into and if it's a far cry from the kid-oriented act she puts out on the Disney channel. Obviously she and everyone else have to watch what they say on kid shows.
5. She has a wide array of interests.
Miranda seems like she's on the go pretty frequently and likes to keep herself busy, which is great since it keeps her active and possibly even keeps her from doing absolutely nothing or going stir crazy. That's the theory anyway.
4. She hopes to open up her own fashion line.
Her hopes aren't too far out there as a lot of people have opened up their own lines in the past and are still doing so. The passion she has for fashion would still need a definite business plan and a desire to learn more about the industry as she goes, but it's likely that she knows at least a good portion of this if she's really wanting to do it.
3. She's not shy about her family.
It's odd but some articles state that she doesn't share a lot about her family while others claim that she has no trouble sharing pictures of herself with her family and putting them on Instagram. It could be that she doesn't give out a lot of information but instead loves to show people how well-adjusted her family is. That could be it.
2. It's not really known if she's dating anyone.
Not that it's ever anyone's business but the question as to who, or if, she's dating anyone has been something that's brought up since you know people just have to know these things in order to feel complete or to remain up on the latest news with their favorite celebrities. At this point though it's not a concrete fact as to whether she's single or going out with anyone.
1. There's not a lot that's known about her early life.
There seems to be a trend going around as some actors simply don't want to talk about their early lives, keeping something to themselves as they show the public what they can do, which is more important in the public eye after all.
Being lauded for talent instead of investigated for a past seems like a worthwhile lifestyle.
Tell us what's wrong with this post? How could we improve it? :)
Let us improve this post!