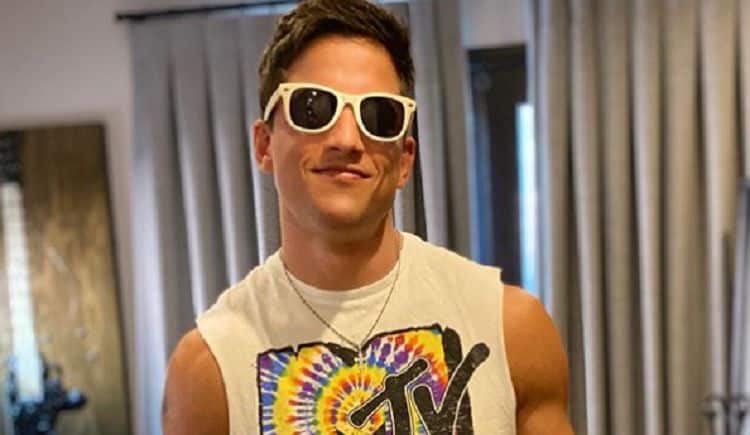 He's the kind of guy who got his start in reality television, and he used that to his advantage. What began as a reality career has turned into a big career with things like actual roles in Disney movies and major shows, and he's had a lot of luck with that. His name is Mike C. Manning, and he's a man who has made it big. He's not someone we know too much about, though, and we thought we might rectify that. He's a man we want to get to know more about, so here we go.
1. He's in His 30s
He's still young, but he's in his 30s. He was born on April 12, 1987, which was such a good decade to grow up. He got to live with the last of the greatest generation of kids who grew up without the same pressures that we grow up in now and today. It's a big deal, and we probably all took that for granted when we were kids.
2. He's from Colorado
He was born in Colorado. Thornton, if you want to know exactly where he came from. However, he did not spend his entire life there. His family eventually moved from Colorado to Fort Lauderdale, Florida, which is where he spent the second half of his childhood years.
3. He's The Oldest Child
He has a few siblings, and he is the oldest of the kids his parents had. He has a younger brother and a little sister, and we have to wonder if this makes him the most responsible one in the family. The first child typically is the one who is the most responsible and the most mature, and we wonder if that is true about Mike C. Manning?
4. He's Always Been Interested in Acting
He was only a child when he made it clear he was interested in acting. He was involved in a children's theater growing up, and he also took part int eh high school productions that were offered where he went to school. He loved it.
5. He Was Part of "The Real World"
He was only 22 when he was able to go on television for the first time. He was part of "The Real World," cast on MTV, which was among the very first reality shows to ever air so many years before. He was in the 23rd season, which tells you how many years we were watching reality television before any of us even realized what it was and how it worked.
6. He's Got a Stereotype Personality
He's been described as your typical All-American kid growing up. He did all the things you see in the movies that make him the popular kind of guy with friends in every circle at school. He was an athlete and a good student, and he was handsome enough to be voted the prom king. He was all the things that people love when he was growing up.
7. He's LA Based Now
He's a guy who moved from Colorado to South Florida to Los Angeles, and he loves it. Honestly, he just seems like the kind of guy who needs to live in a place like any of those. They are all places where outdoor living is a big deal, being active is a big deal, and there is always an adventure to be had.
8. He Loves Being Active
We do, too, so we love when other people appreciate things like being active. We love that he is someone who spends a lot of time outside. He likes to wakeboard and ski, which are great things to do. He also likes to surf, and we can see that in his personality. It's not easy, but it's a lot of fun and something everyone should try at least once.
9. He's Bisexual
He might have been the traditional high school jock all the ladies loved, and the prom king to boot, but he's not the typical high school jock when it comes to his preference in women. He likes them, but he also likes men. He's very openly bisexual, which is something that always seems to surprise people more than anything else.
10. He's Headed to Daytime
The biggest news in his life is that he is headed to daytime television. He's been cast as a new person in the hit soap opera "Days of Our Lives," and that is going to be a huge deal for him. Becoming a soap star is hard work, but he is going to do a wonderful job with it, if you ask us.