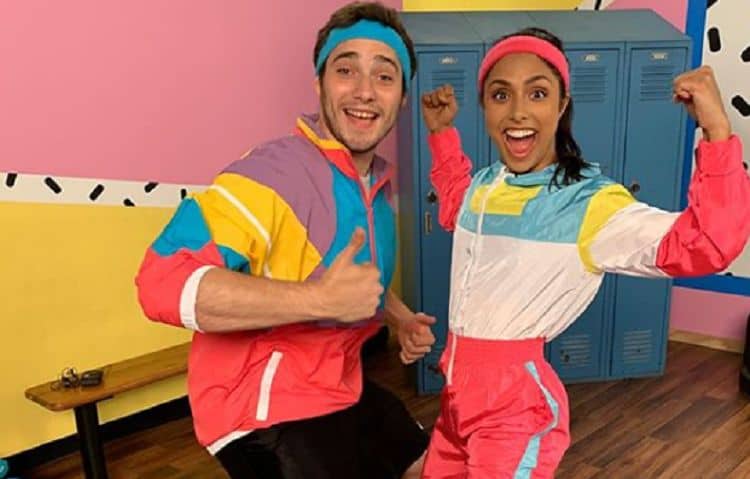 Do you spend a lot of time on YouTube? It seems that so many people do anymore, and that occasionally makes it difficult to figure out who people are watching and who they know. There are so many social media stars born from this channel anymore that we cannot keep up with them, and we have no idea who it is you love and watch all the time. Michelle Khare is someone people love, and it's evident by her big numbers and her personality. She's a YouTube star who has a lot to offer, and we thought we might get to know her a bit better.
1. She's From Louisiana
She was born and raised in Shreveport. It's a city known for a lot of things, but it's not New Orleans. It's still a great place to live and visit, and it has a lot to offer. She and her parents and sister spent their lives there, and she probably has a lot of good memories growing up in the area.
2. She's Got a Sister
She and her sister actually have a lot in common, and that is their belief that Michelle is talented and good at what she does. Her sister is Madeline. She was born in 1996, which means she's just 24 now. Her sister is a solid four years older considering she was born in 1992.
3. She's Engaged
She's got a creative partner in her many lines of work. His name is Garrett Kennell, and they are engaged to be married. They've worked together, created together, and spent a lot of time together over the past few years, and it's clearly working for them in a big way. They are now partners in all things in life.
4. She is Educated
This is not just a young woman who decided to start a YouTube Channel and become a social media star. She's smart. She actually attended Dartmouth. She graduated with a degree in Digital Media and Technology.
5. She's A Little of Everything
In addition to creating content on YouTube, she's also an actress, a host, a content producer, and so much more. Her most recent activity is hosting a show on HBO Max called "Karma," which is a competition program for kids.
6. She's Interned for Cool Companies
When she left college and she began figuring out what she was going to do with her life, she worked for some pretty major corporations across the world. She worked for Buzzfeed, for Google, for DreamWorks Animation, and more. If nothing else, she's got more experience in the world than most people do on any given day.
7. She's Talented
The one thing she is exceptionally good at doing is cycling. She's a recreational cycler turned pro. She was part of the Dartmouth cycling team while she was in college. They won a national title in 2014, and then she went pro working with the BMW Women's Professional Team. She used her skills to start her YouTube channel, and that's where she really hit it big.
8. Her Engagement Story is Amazing
Her fiancé had been planning this for 10 months of their relationship. They were scheduled to go to Thailand for a trip, and he was going to do it then. But, their trip was sadly cancelled due to some unforeseen circumstances at the very last minute, and he was panicking. That's when she surprised him with a last second trip to Bora Bora. She gave him a ticket and told him they left in two days, and he had to get it all arranged in that amount of time. He pulled it off.
9. She's Afraid of Many Things
She feels scared about a lot of things in life, which might seem surprising considering she's a cyclist and all that she does for a living, but she's actually really scared. However, she works hard to make sure that does not distract her or take her away from things she loves. Instead, she works so hard to ensure that her fear motivates her, and that's what she does to make sure she's the best of the best.
10. She's Always Up for a Challenge
This is evidenced by her show, "Challenge Accepted," in which she takes on challenges and she goes through with them. Some of the ones that took her the most time and effort included the one where she spent five entire weeks training like Victoria's Secret models to get the best bodies. It was not easy work, but she did it.