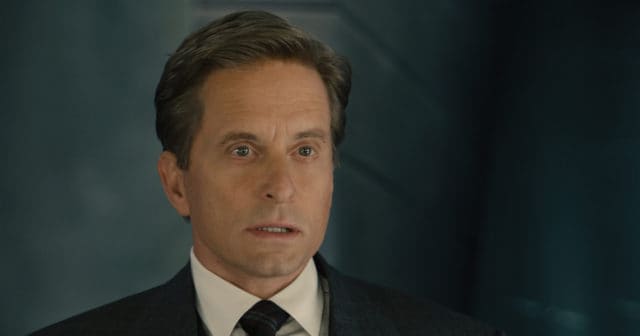 Since the sexual misconduct allegations against Harvey Weinstein first came to light, it has opened the floodgates in Hollywood for further allegations against those working in the film industry. Just some of those in the industry with allegations made against them include Brett Ratner, Kevin Spacey, Charlie Rose, Murray Miller, Eddie Berganza, Mark Schwahn, and James Franco. Now, the latest celebrity to face similar allegations is Michael Douglas.
The thing that is unusual in the case of Michael Douglas is how he has handled the situation. In most instances, an allegation against someone in the film industry has gone public before the accused makes a statement either apologizing or denying the claims. This was not the case with 73-year-old actor Michael Douglas as he took pre-emptive action before any allegation against him was made public by issuing his own statement.
He became aware that there was an allegation about his behavior towards a former colleague who was making a variety of claims relating to alleged incidents more than three decades ago. Douglas began his statement by explaining that he had been enjoying the holidays with his family in December and had just received the news that his son had been accepted into the college of his choice. It was then that he was contacted by his attorney who told him that 'The Hollywood Reporter' was planning on running a piece about his behavior towards a female employee at his production company who had worked with him over 32 years ago.
Douglas then went on to explain some of the allegations she was making against him, of which there are several. The first allegation made is that he used colorful language in front of this employee. While he is not accused of directing this language towards the woman, she is offended by the way he spoke in her presence.
He then outlined the second allegations she made by adding that he was accused of holding raunchy telephone conversations with his friends and talking dirtily in private conversations. Douglas then explained how their working relationship ended by saying that he had fired her because of the work she was doing but she then went on to make allegations that he had blackballed her in the film industry.
More serious allegations followed as Douglas explained he had been accused of masturbating in front of the woman and this is a claim he vehemently denies.In his statement, Douglas also refers to the conversation he had with the journalist. According to Douglas, the journalist says that the accuser agreed that he had never touched or harassed her in any way. Douglas is using this to support his assertation that he does not know why these allegations against him are being made.
Strangely, Michael Douglas' wife, Catherine Zeta-Jones, recently attended the Golden Globes award ceremony without him, taking along her brother instead. This is strange because the couple normally attends events together and also because Michael's father, Kirk Douglas, was being honored at the event.
Michael Douglas continues to deny any accusations against him and is adamant that his family and friends are supporting him during this difficult time.