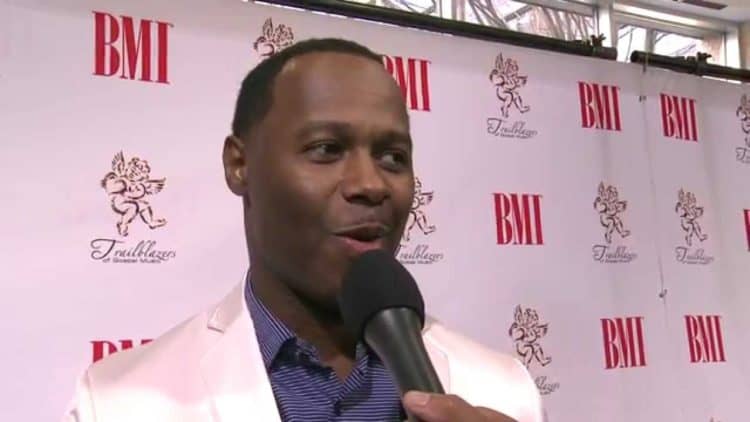 Micah Stampley is an American gospel singer and songwriter, and actor. Stampley gained recognition in the mid to late 1990s when he was a singer in Reverend Earl Johnson's Pasadena, California church. It was not long after he left California to return home that he recorded his debut album. For fans who are wondering whatever happened to Micah Stampley, here are 10 things that you didn't know about him, along with what he's doing now.
1. He's a native of Baton Rouge
Micah Keith Stampley was born to Richard adn Delmarie Stampley on September 7, 1971. The family was living in Baton Rouge, where he grew up as a child. He was the fifth child born and he has seven other siblings. As of 2019, Micah is 48 years old.
2. His musical passion started early
Micah had an obvious talent for music which was noticeable by the family by the time he was just four years old. He began directing the church choir when he was only seven. He already knew how to teach others harmonies and vocal arrangements. This was an amazing feat for someone who was so young.
3. He had a diverse set of influences
The musical influences in Micah's life as a youth were varied. Some of his favorite artists were Andrae Crouch, Shirley Caesar, and Michael W. Smith. On the secular side, he was influenced by Billy Ocean, Cyndi Lauper, and Michael Jackson. He continued listening to these artists as he grew in maturity and in his musical abilities.
4. He worked in his father's church
When Micah was just 13 years old, he was the minister of music at his father's church in Baton Rouge, Louisiana. He and his brother shared this responsibility together. It's been reported that Micah and his brother were best friends growing up and the job was something that they both enjoyed very much. 5.
5. His big break came in 2004
Micah competed in the 2004 Stellar Award Gospel Star Search competition. He emerged as the winner of the contest and as a prize, he was signed to a recording contract with Jakes and Dawson. He was offered a contract with other labels at the time, but this was his first choice. He was named the second male gospel artist in history to make a high debut on the Billboard chart with his debut album titled "The Songbook of Micah." It made it all the way to the position of number three.
6. His debut success was followed by more albums
Micah went on to release several more albums which reached high spots on Billboard's Top Gospel Album chart. He had achieved a high degree of respect in the gospel music industry and he became a favorite of gospel music fans around the world. He even performed at a special event in Nigeria for a crowd of more than 600,000 people.
7. He married in 1998 and started a family
Micah married a fellow gospel singer Heidi Jones in 1998. The couple moved to New Orleans where they made their home, and Micah accepted a job at the Greater St. Stephen's Church under Bishop Paul Morton. Stampley was the co-choir director and a musician for the church. He and Heidi moved after they had been married for one year as it was time for them to start their lives together. Through the next five years, Stampley would work at other churches in similar positions. Heidi and Micah had a daughter named Mary. While there were few details released about the incident, Mary passed away after suffering a seizure. She was just 15 years old at the time of her passing. the couple has had their share of victories, but also some of the worst circumstances a parent could possibly face.
8. Micah has a unique singing voice
There are not many people who have the capacity for reaching as many notes as Micah Stampley. His voice has a multi-octave range which spans from deep bass to the level of the first soprano. This is one of the traits that has made him so popular and respected in the music industry. He has a talent that few possess. Micah Stampley has received multiple awards and nominations. Among them is the Stellar Award Star Search in 2004, which he won, and nominations in 2006 for New Artist of the Year and Male Vocalist of the Year, a Dove Award nomination for Contemporary Gospel ]\/Urban song of the year on multiple occasions and several more nominations.
9. Micah and Heidi are philanthropists
Micah and his wife co-founded the Interface Entertainment and Operation I Believe, Inc. The organization is a 501 non-profit that exists for the purpose of providing humanitarian outreach. They care about people who are in need of assistance, particularly in spreading the gospel to those who have not yet had exposure to the Christian faith. The operation was established in 2006.
10. Preaching is a generational thing with the Stampleys
Micah Stampley is a licensed preacher. He joins his father and his father before him in this profession and endeavor. Fans love listening to his gospel music but behind the message that he sends out through his versatile vocals is a man who is trained to minister to the spiritual needs of his audience as much as entertain them with music. It's a special thing when a man can say that he is a third-generation professional. Micah has worked hard and shown great dedication to his faith and to delivering the message of hope to people all around the world. This passion started when he was a small boy, working in his father's church and teaching others how to sing and make beautiful music. All his life, he's given of himself freely through his singing and through the spoken word in his sermons. To round out our discussion about Micah, he's always wanted to visit Iceland, he loves to eat pizza and apple pie, he's appeared in two films, "Anchorman II" and "Necessary Roughness," and he's a beautiful person who makes the world a richer place just by being in it