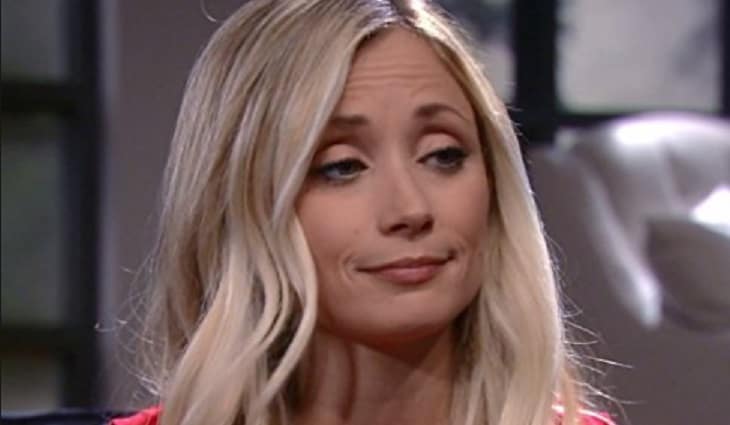 Emme Rylan is an American actress who should be best-known because of her soap opera experience. However, she has been on other projects as well. For example, she has had a few minor roles on a number of other TV shows. Likewise, she has been in a number of movies, with short movies being particularly common in recent times. Still, there can be no doubt about the fact that Rylan is first and foremost a soap opera actress, not least because she has had major roles in three of them over the course of her acting career.
However, it is interesting to note that even if people are familiar with Rylan, they might not be familiar with this particular fact because Rylan has used more than one name over time. As a result, there can be some understandable confusion over the matter because people might not associate her under one of her names with her under her other name. Here are 10 things that you may or may not have known about Emme Rylan:
1. Born Marcy Faith Behrens
Emme Marcy Rylan is not Rylan's birth name. Instead, that was Marcy Faith Behrens. As a result, there were times when Rylan was credited under her birth name rather than her current name, which was changed in 2009.
2. Marcy Is a Rather Martial Name
It can seem rather strange, but it is interesting to note that Marcy comes from Marcia, which was the name of a prominent Roman family. Both Marcia and Marcius are believed to have started up as patronymic names based on Marcus, which in turn, comes from Mars. As for Mars, well, suffice to say that he was the Roman god of war.
3. Behrens Has "Bear" and "Brave" In It
Behrens is believed to be a patronymic name based on a variant of Bernhard called Behrend. Bernhard has two components to it, with the first meaning "bear" and the second meaning "brave." As a result, Behrens started out referring to someone who was the child of someone else named "Bear Brave."
4. Emme Is a Variant of Emma
The name Emme is a variation of Emma, which in turn, has Germanic roots. To be exact, Emma started out as a shortened version of Germanic names based on ermen, which means something along the lines of either "whole" or "universal." With that said, it is interesting to note that Emma has come from other origins as well, with an excellent example being other names starting with "Em."
5. Rylan Sees Use in Ireland
Rylan is a name that sees a fair amount of use in both England and Ireland. For those who are curious, its meaning is "island meadow," which is rather simple and straightforward in nature.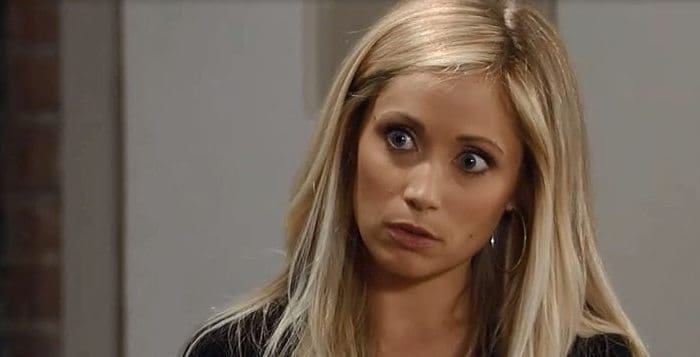 6. Attended High School in Pennsylvania
Rylan was born in the state of North Carolina. However, she went to high school in a place called Tyrone that can be found in the state of Pennsylvania. Nowadays, Tyrone is a relatively quiet borough. However, it was once a place of some importance, seeing as how its strategic location made it an excellent choice for mills and manufacturers.
7. Debuted in Drake and Josh
It is interesting to note that Rylan's debut on the TV screen came in 2005. That year saw her playing the part of Allie on Drake and Josh, which was about a pair of teenage boys with different personalities who winded up becoming stepbrothers. Rylan's part was not particularly important, but it was followed by other parts in other projects.
8. Was in the Bring It On Franchise
At one point in time, Rylan made an appearance in the Bring It On franchise, which consisted of movies centered on cheerleading. In her case, she was in the third installment, which had few connections to its predecessors and was released straight to video. Interestingly, Rylan's co-star in the movie was actually one of her fellow cast-mate from her first soap opera, which was Guiding Light.
9. Has Been in Three Soap Operas
So far, Rylan has been in three soap operas. The first was Guiding Light, where she remained until the soap opera came to a conclusion. This was followed by her appearance on The Young and the Restless, where she remained until she was let go the first time because of budget cuts and then a second time not long after she had made a return. Currently, Rylan is on General Hospital, where she has been since 2013.
10. Her Best Friend Is a Fellow Cast Member
Rylan's best friend is said to be one of her fellow cast-members from General Hospital. For those who are curious, Kirsten Storms is another American actress who has been in more than one soap opera over the course of her career. In her case, she started out on Days of Our Lives before making a transition to General Hospital, where she has been ever since 2005 with a short interruption that covered parts of both 2011 and 2012.