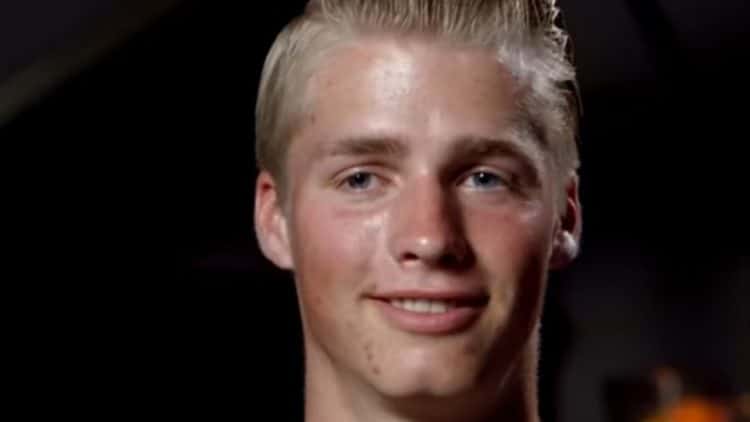 Micah Plath has gained a lot of attention since he has appeared with his family on the television reality series "Welcome to Plathville." He has led an interesting life so far, and at 18 years of age, he is just beginning his life as an adult, and we get to watch it unfold on the series. For those of you who are interested in learning more about him, here are 10 things that you may or may not already know about him.
1. Micah is a musician
Micah Plath is the lead guitarist for his family's musical group The Plath Family Band. The group consists of all the children in the family and they have even toured in the past, prior to starting their reality television series. Micah also plays the mandolin in the group. They performed folk-style gospel music.
2. He grew up without television
Like the rest of his siblings, Micah grew up without a television in his home. His mother and father believed that the children were better off without watching TV or going to movies for entertainment. Instead, they encouraged the children to make their own fun and to be creative in doing so. The lack of television isn't something that bothers Micah. He's just as happy without it because it's not something he's ever had. He shared that he doesn't feel like he missed out on anything.
3. Micah Plath is the second oldest son
Micah is 18 years old. His next oldest brother is Ethan who is 21 years old. He is one of the elder children in the family. He has 8 brothers and sisters. He grew up in a very large family, but they always had things to do around the place. The kids were all raised on a 55-acre farm that was located 10 miles away from the nearest town.
4. He lost a little brother
Micah, along with the rest of his family suffered a terrible loss in his family. In 2008, his little brother Joshua was killed on the family farm. His mother Kim was transplanting fruit trees on the property. She was using the family's suburban to move the trees. When she started to move the vehicle, she didn't see Joshua and ran over him. Although emergency services were called, the 17-month old passed away before help could arrive. Micah was just 7 at the time of his little brother's death.
5. He was kept away from worldly influences
Micah was raised in a Christian family with a strong belief in their faith. His mother and father moved to a location out of town and away from people so they could raise their children and keep them from being exposed to the temptations and negative influences that were prevalent in modern society. Like his siblings, Micah had never even tasted soda or foods that contained sugar because his parents believe that it is unhealthy.
6. He was homeschooled
Micah Plath has never attended a public school or a private one for that matter. His parents homeschooled him and his brothers and sisters. He has not had the experience of mixing with other children his age in a public setting every day. Although this has saved him a lot of conflicts, it has also kept him from learning how to interact with people from other belief systems and other cultures. He's been extremely sheltered and if he ventures out into the world without his family around, he will have to learn about the diversity that is out there and that we don't all think alike.
7. They have never had carbonated beverages either
While there are plenty of beverages out there that are made with carbonation and no sugar, the Plaths have not allowed these beverages in their home either. Micah's father Barry explained that the kids have heard about them but they have never tried them. This was only true up until the time that Olivia introduced Micah's brother Ethan to Coca-cola, so at least one of them has sampled it.
8. Micah wants to experience more of the world
We learned that Micah, like his younger sister Moriah, would like to learn more about what there is in the world that he has not been exposed to. While he maintains many of the values that were instilled in him by his parents, it's only natural to wonder. Since his brother Ethan married Olivia, there have been a lot of changes taking place. She is bringing a new influence into the family that the parents, or at least the mother Kim believes to be disruptive. Micah has seen just a little piece of this when visiting Ethan and Olivia and it's made him curious.
9. Micah is a good cow farmer
Micah Plath has spent a lot of time raising beef cows on the family farm. This is something that he has enjoyed doing for several years now. He is considered to be the best livestock farmer in the entire family.
10. Michah enjoys staying active
When Micah isn't working on the Plath family farm tending to the livestock, there are other things that he likes to do. He's an active guy and he likes to stay busy. He spends some of his time working out at the gym, and he also likes to work on his truck in the autobody shop. Micah knows how to keep himself entertained with the things that are available on the farm. Although there are things that he would like to learn about, he still maintains a great many of the values that he learned from his parents. He doesn't seem to have any issues with boredom of finding something that is interesting to do. Micah Plath knows how to keep life interesting without relying upon electronics for entertainment. They even have their own live music right there at home.