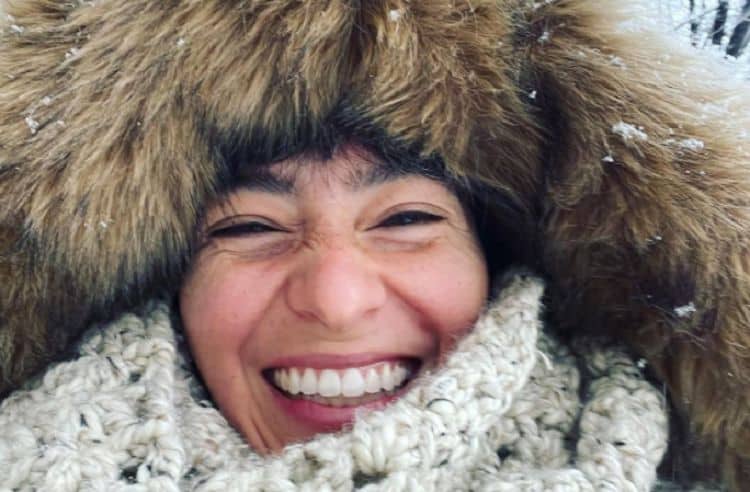 Melissa Villasenor was just a kid when she realized that she had a special talent for making people laugh. Whether telling jokes or doing impressions, it didn't take long for it to become clear that Melissa was born to be a performer. Over the years, she has continued to share her gifts with the world and she's built a very impressive career in the process. She has been a cast member on Saturday Night Live since 2016 and she's also landed several other opportunities over the years. Although some people may have thought that being funny would never get her anywhere, it's gotten Melissa much further than many people could even imagine. Here are 10 things you didn't know about Melissa Villasenor.
1. She Has Been Performing Since She Was A Teenager
Once Melissa realized just how funny she was, it didn't take her long to know that comedy was what she wanted to do. She was just 15-years-old when she did her first performance at the Laugh Factory Comedy Camp. The road to success hasn't always been easy, but Melissa hasn't looked back since.
2. She Loves Nature
Melissa spends a lot of her time working on stages and sets, but when she does get the chance to take a break, she enjoys spending her free time outside. She has lots of love and respect for nature and she enjoys doing things like hanging out by the water, hiking, and gardening.
3. She Is An Artist In More Ways Than One
On top of being a comedian and an actress, Melissa is also a very talented visual artist. She loves to draw and has an entire Instagram account dedicated to sharing her sketches. Her creativity doesn't stop there, though. Melissa is also a musician. She released an album called Dreamer in 2019.
4. She Has Done Voice Acting
With her ability to do a wide range of impressions, it's only right that Melissa venture into the world of animates movies and shows. She has been a part of several cool projects throughout the years including American Dad! She also had a role in the movie Toy Story 4.
5. She Was Accused Of Writing Racist Tweets
One of the downsides to a career in the entertainment industry is that almost everything you do will be seen by countless people, and most of them will have something to say about this. Melissa learned this the hard way when some of her old tweets were uncovered after she was cast in SNL. Although she deleted approx. 2,000 tweets, many of them had been immortalized in screenshots. Melissa claimed that she didn't have any harmful intentions behind the tweets and that she was just trying to be "edgy".
6. Family Is Important To Her
Melissa was born and raised in the Los Angeles area, and she still resides there today. Not only is L.A. a great place to be for her career, but it's also close to her family. She has tight bonds with her loved ones and she loves spending time with them whenever she gets the chance.
7. She Hosts A Podcast
As a creative person, Melissa is always looking for new ways to share her work. On top of everything else she does, she is also the host of a podcast called Laughing with Myself. According to a description of the show, "Melissa Villasenor discusses silly things and maybe sings and definitely does voices all to make herself laugh alone. Join in on these adventures!"
8. She Competed On America's Got Talent
Melissa has put in a lot of work over the years, and she's even been willing to step outside of her comfort zone to try new things to get her name out there. During season six, Melissa was a contestant on America's Got Talent where she made it all the way to the semi-finals.
9. She Wants To Inspire Others
Melissa may love making people laugh, but there are also some things she's serious about; paving the way for other entertainers is one of them. Melissa told Campus Times, "I want to help minorities, and females, and art world. I just feel like people are afraid to have a voice [and I want to] set them free."
10. She Has A YouTube Channel
If you're the type of person who prefers to watch podcasts while you listen, you'll be happy to know that Melissa has a YouTube channel with videos of her podcast as well as lots of other cool content. Melissa's YouTube channel has 156,000 subscribers and she's gotten more than 14.3 million views.