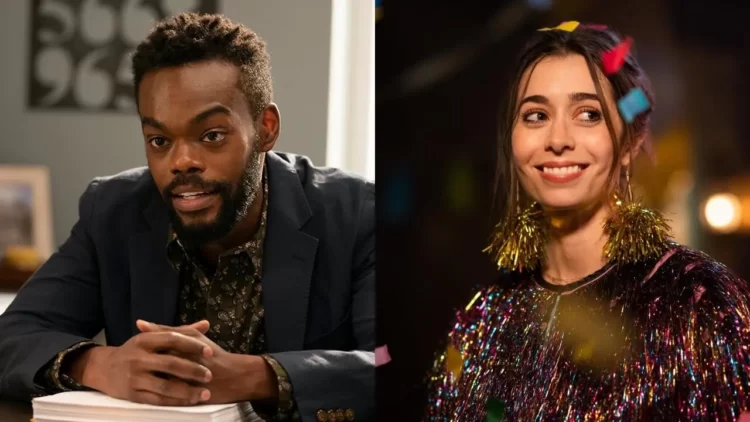 Peacock is set to drop a new dark comedy series this year featuring a talented cast of characters and a brilliant behind-the-scenes crew. Titled The Resort, the series is created by Sam Esmail, who previously worked on shows like Mr. Robot and the movie Comet. He is co-creating the series with Andy Siara. Here is the description of the plot of the show, according to Deadline: "The Resort explores love and the weird things we do in the name of it, encased in an elaborate true-crime conspiracy, with each season set in a unique picturesque vacation destination. The first season takes place at an all-inclusive resort along the Mayan Riviera, when a married couple on the brink of divorce inadvertently becomes embroiled in one of the Yucatan's most bizarre, unsolved mysteries that, somehow, is part metaphysical detective story, part Indiana Jones-esque adventure, part coming-of-age romance." The Resort has assembled a powerhouse cast of performers, many of whom have appeared in notable projects in the past. If you want to learn more about the cast members of this series, read ahead. Here are the cast members of the upcoming Peacock dark comedy series The Resort.
William Jackson Harper
William Jackson Harper will be playing Noah in The Resort. He is best known for his role as Chidi Anagonye in the NBC series The Good Place. Harper was born in Dallas, Texas, and graduated from College of Santa Fe. Harper's first professional acting role was in a regional production of Romeo and Juliet. He has also appeared in the films Paterson and Midsommar. In 2019, Harper was nominated for the Primetime Emmy Award for Outstanding Supporting Actor in a Comedy Series for his work on The Good Place. Harper's more recent screen credits include David, The Man in the Woods, and We Broke Up. On TV, he also appeared in Love Life, Dogs in Space, and Death to 2021.
Cristin Milioti
Cristin Milioti is set to portray Emma in The Resort. She is best known for her role as Tracy McConnell, the titular mother, on the hit sitcom How I Met Your Mother. She has also appeared in a number of films, including The Wolf of Wall Street and Fargo, and has more recently taken on the lead role in the HBO Max comedy series Made for Love. Milioti began her career on stage, appearing in a number of off-Broadway productions. She made her Broadway debut in 2012, earning critical acclaim for her performance in the musical Once. Throughout her career, Milioti has demonstrated her versatility as an actress, performing both comedic and dramatic roles with equal skill. She has won numerous awards for her work, including a Critics' Choice Television Award and a Grammy Award.
Luis Gerardo Mendez
Luis Gerardo Mendez has been tapped to portray Baltasar Frias in The Resort. Luis Gerardo Méndez is a Mexican actor best known for his starring role in the comedy film The Noble Family. He has also appeared in Cantinflas. Méndez was born in Mexico. He has since appeared in a number of films and television shows, including the 2014 film Cantinflas. In 2018, he starred in the drama film Tiempo Compartido. Méndez also appeared in the 2019 movie Murder Mystery. In 2021, he played a lead role in the hit series Narcos: Mexico.
Nina Bloomgarden
Up-and-coming performer Nina Bloomgarden will be portraying Violet Thompson in The Resort. She had previously been in projects like Fatherhood, Body of the Mined, and Jane.
Nick Offerman
Veteran TV actor Nick Offerman will also be starring in The Resort as Murray Thompson. Few actors are as iconic as Nick Offerman. He is best known for his role as Ron Swanson on the hit TV show Parks and Recreation, but he has also appeared in a wide range of films and television shows. In addition to his acting career, Offerman is also a skilled woodworker and has his own line of handcrafted furniture. He is also the author of several books, including the New York Times bestseller Paddle Your Own Canoe. Outside of his many professional achievements, Offerman is also known for his unconventional sense of humor. In short, Nick Offerman is a truly unique individual who has forged a successful career in a variety of different fields, and fans are excited to see how he's going to tackle the role of Murray Thompson in The Resort.
Gabriela Cartol
Gabriela Cartol will be portraying Luna in The Resort. She had worked in projects like The Chambermaid, Perpetual Sadness, and Tattoo of Revenge. In an interview she did with Eye for Film, she talked about how she chooses the roles she plays, which may have informed her decision to join the cast of the upcoming TV series The Resort: "I look at the characters. I think the work with the director comes after. To me, the main thing is that I get passionate about who I'm going to play."
Skyler Gisondo
Skyler Gisondo will be playing Sam Knowlston in The Resort. Gisondo is an actor who has appeared in a number of film and television roles. He made his acting debut in the TV show Miss Match, and has since gone on to appear in films such as Night at the Museum, Vacation, and The Binge. Gisondo has also had guest roles on popular television shows such as Cold Case, Criminal Minds, and Drake & Josh. In recent years, he has appeared in the films The Social Dilemma, The Starling, and Licorice Pizza. Most recently, Gisondo starred in the HBO comedy series The Righteous Gemstones and the Netflix horror series Santa Clarita Diet. Throughout his career, Gisondo has demonstrated a knack for choosing interesting and diverse roles, which has helped him to stand out as a young actor to watch.
Other actors
Actors set to appear in The Resort as recurring characters include Debby Ryan as Hanna, Sam's girlfriend, Dylan Baker as Carl Knowlston, Sam's dad, Becky Ann Baker as Jan Knowlston, Sam's mom, Ben Sinclair as Alex, the resort owner, Michael Hitchcock as Ted, and Parvesh Cheena as Ted.
Tell us what's wrong with this post? How could we improve it? :)
Let us improve this post!