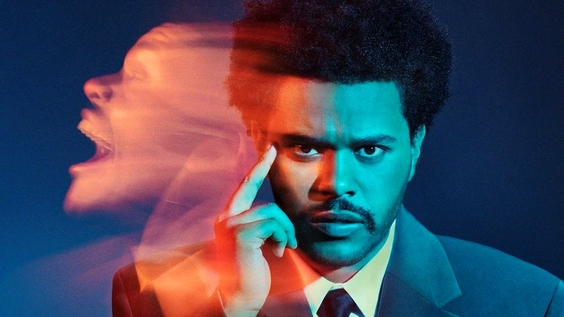 A new TV show starring an unlikely lead is set to premiere on HBO this year. Titled The Idol, the show is created by singer Abel Tesfaye, better known by his stage name The Weeknd. He is co-creating the show with Reza Fahim and Sam Levinson. Here is how Deadline describes the plot of the series: "The series follows a female pop singer who starts a romance with an enigmatic L.A. club owner turned secret cult leader." Despite a few major changes to the show and its cast members, an HBO spokesperson told Deadline that production continues for the upcoming series, saying: "The Idol's creative team continues to build, refine, and evolve their vision for the show and they have aligned on a new creative direction. The production will be adjusting its cast and crew accordingly to best serve this new approach to the series. We look forward to sharing more information soon." The Idol features an intriguing cast of actors set to portray the interesting characters written into the show. If you want to learn more about the actors appearing in this series, read ahead. Here are the cast members of the upcoming HBO drama series The Idol.
Abel Tesfaye
Abel Tesfaye, also known as The Weeknd, is making a major leap from music to TV in The Idol, where he portrays an enigmatic self-help guru. Tesfaye is a Canadian singer, songwriter, and producer. Born in Toronto in 1990, he began his career creating songs and posting them online under the name "The Weeknd." His unique style, which blends elements of R&B, hip-hop, and electronic music, quickly attracted attention from listeners and critics alike. In 2012, The Weeknd released his first official mixtape, "House of Balloons," which propelled him to international stardom. Since then, he has released numerous chart-topping albums and singles, won three Grammy Awards, and been nominated for an Academy Award. Today, The Weeknd is one of the most successful and popular musicians in the world. His music continues to push boundaries and challenge expectations, solidifying his place as one of the most innovative artists of his generation. Fans are excited to see him out of his element, however, taking on a starring role in the upcoming TV series The Idol.
Lily-Rose Depp
Lily-Rose Depp is co-starring in the upcoming TV series The Idol, portraying a rising pop idol. Depp replaced Suzanna Son in the series, who originally was intended to take on the lead role. Lily-Rose Depp is an actress and model who is the daughter of Johnny Depp and Vanessa Paradis. Depp made her acting debut in the film Tusk in 2014, and has since appeared in Yoga Hosers, Planetarium, The Dancer, and A Faithful Man. She has also been featured on the cover of Vogue, Harper's Bazaar, and Elle magazines. In an interview with Interview Magazine, Depp was asked about her thought process on how she chooses her roles, with Keira Knightley herself asking "And so I want to ask you, what's your thought process when choosing roles?." To which Depp replied: "Weird and wonderful is definitely the direction I'm trying to go. I gravitate towards things that are a little bit outside of the box, or bordering on the strange. I find those projects to be the most creatively fulfilling because they allow you to enter into a different mindset." This answer might explain why she decided to take on the challenging lead role in the upcoming HBO TV series The Idol.
Debby Ryan
Actress Debby Ryan will be starring in the upcoming HBO series The Idol. Debby Ryan is an American actress who gained prominence for her starring role as Patty Bladell on the Netflix series Insatiable. Ryan began her acting career in 2006, when she was discovered by the Disney Channel. She went on to star in several Disney Channel original series, including The Suite Life on Deck and Jessie. In addition to her work on television, Ryan has also appeared in various films, including Life of the Party and Horse Girl.
Steve Zissis
Actor Steve Zissis is also appearing in the upcoming TV show The Idol. Steve Zissis is an actor who is known for his work in independent films. He has appeared in films such as Baghead, Cyrus, and The Do-Deca-Pentathlon. He also had a recurring role in the TV series Togetherness. Zissis was born in New Orleans, Louisiana, and he attended Jesus High School with Mark and Jay Duplass. He began his acting career in the early 2000s, and he has since appeared in numerous independent films. In addition to his work in film, Zissis has also appeared in several television shows. He has guest-starred on shows such as Another Evil, Her, The Front Runner, and Happy Death Day 2U. He most recently starred in the hit Showtime miniseries The Comey Rule.
Troye Sivan
Another singer is joining the cast members of The Idol. Troye Sivan is a singer, songwriter, and actor from Australia. He first gained attention in 2007 when he started posting videos of himself singing on YouTube. In 2010, he released his first EP, and in 2013, he put out his first studio album. He has since released two more EPs and another album. His music has been praised for its honesty and openness, and he has built a large following among LGBTQIA+ fans. In addition to his musical career, Sivan has also appeared in several films, including the X-Men franchise. He starred in the film Boy Erased alongside Nicole Kidman and Russell Crowe, for which he wrote an original song. Troye Sivan is a multi-talented artist who is quickly making a name for himself in the entertainment industry.
Juliebeth Gonzales
Up-and-coming actress Juliebeth Gonzales will be starring in the upcoming TV series The Idol. Not much is known about the actress, except that she has landed a major role in a big TV production.
Recurring actors
Actors who have been confirmed to have recurring roles in The Idol include Melanie Liburd, Tunde Adebimpe, Elizabeth Berkley, Nico Hiraga, Anne Heche, Maya Eshet, Tyson Ritter, Kate, Lyn Sheil, Liz Caribel Sierra, and Finley Rose Slater.
Tell us what's wrong with this post? How could we improve it? :)
Let us improve this post!