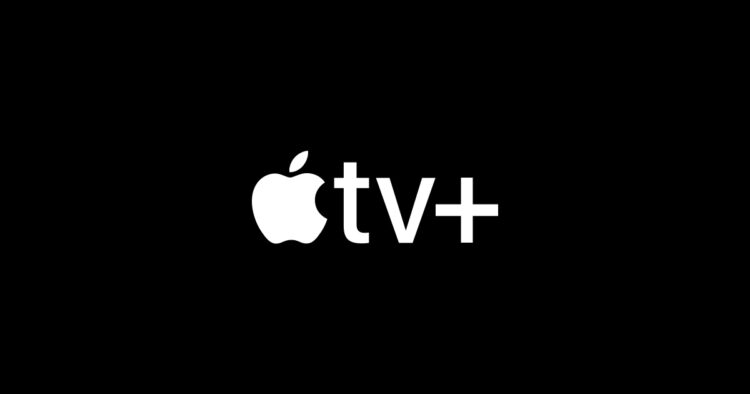 Apple TV+ is upping the ante when it comes to their comedy offerings. On the heels of hit comedy shows like Acapulco and Ted Lasso, the streaming service is set to premiere Shrinking this year. The show is created by Brett Goldstein, who starred and wrote for Ted Lasso and earned a Primetime Emmy Award for Outstanding Supporting Actor in a Comedy Series for the role. Here is a description of the show's storyline, according to Deadline: "The Warner Bros. Television-produced Shrinking follows a grieving therapist (Segel) who starts to break the rules and tell his clients exactly what he thinks. Ignoring his training and ethics, he finds himself making huge, tumultuous changes to people's lives…including his own." Shrinking promises an impressive list of cast members, one of which is a true-blue Hollywood star who has appeared in some of the greatest movies of the last half-century. If you want to learn more about the cast members of this series, read ahead. Here are the cast members of the upcoming Apple TV+ comedy series Shrinking.
Jason Segel
Jason Segel stars in Shrinking as Jimmy. Everyone knows Segel as one of the stars of the hit CBS sitcom How I Met Your Mother, playing fan-favorite Marshall Eriksen. Prior to joining the series, he appeared in Freaks and Geeks and Undeclared. How I Met Your Mother paved the way for Segel's more illustrious latter career. The actor hosted Saturday Night Live in 2011 and appeared in Dispatches from Elsewhere, Home Movie: The Princess Bride, and Winning Time: The Rise of the Lakers Dynasty. On the big screen, Segel has starred in hit comedy movies like Forgetting Sarah Marshall, The Muppets, The Five-Year Engagement, This Is 40, Sex Tape, The End of the Tour, and The Discovery. His more recent film work includes Our Friend, The Sky Is Everywhere, and the Netflix thriller film Windfall. Segel has most notably not appeared in a comedy in years, his last film being a serious one. He had this to say about the matter to CinemaBlend. "I did about a decade and a half of pure comedy, between those movies and then How I Met Your Mother, which was literally every day for nine years. think I was just interested in seeing what else I could do." "There was a moment around that period, 'cause that was also around when How I Met Your Mother ended, where I was like, 'I have a blank canvas ahead of me now. Sex Tape ended up doing well, I think, but it didn't feel good. So I got to look forward and say, 'This is freedom. You can do anything right now. So why don't we walk right into some of the looming questions, like, what if I tried to do just a drama? What if I tried to write and create and run a TV show?' I wanted to bump up against my litmus, which I hadn't done in a long time."
Harrison Ford
Hollywood living legend Harrison Ford will be starring alongside Segel in the upcoming Apple TV+ comedy series Shrinking. The actor will be portraying the role of Dr. Phil Rhodes. Harrison Ford is one of those veteran performers who doesn't need any introduction. One of the highest-grossing lead stars in history, Ford made his film debut as an extra in the 1966 movie Dead Heat on a Merry-Go-Round. His meteoric rise to fame began with Star Wars: A New Hope, where he portrayed the iconic Han Solo. Since then, he's starred in movies like Raiders of the Lost Ark, Blade Runner, and Apocalypse Now. Ford's more recent movies include a few more Star Wars installments, Blade Runner 2049, and an upcoming Indiana Jones movie where he is set to reprise his role.
Jessica Williams
Jessica Williams will be playing the role of Gaby in Shrinking. Most people know Williams as a senior correspondent on The Daily Show. Some of her film performances include The Incredible Jessica James, Corporate Animals, Booksmart, and Omniboar: A Fast Boat Fantasia. She's also appeared in two Fantastic Beasts movies. On TV, she's worked on shows like The Twilight Zone, I Hear Arlo, and Love Life. In a talk with Interview Magazine, Williams explained what pushed her to pursue comedy: "My grandma, who is no longer with us, was a funny gal. I think there are two different kinds of grandmas. The milk and cookies grandmas, and the ones who drink beer and smoke cigarettes and have a hearty laugh. They don't cook shit, and they swear. My grandma was the latter, for sure. She had a really good sense of humor, so whenever I would go stay with her—she used to live in the Valley—she would let me stay up late and watch South Park, Space Ghost, Conan [O'Brien], Saturday Night Live, Mad TV. She had a really good, twisted sense of humor."
Christa Miller
Christa Miller is starring in Shrinking as Liz. The veteran actress made a name for herself for her pivotal roles on The Drew Carey Show and Scrubs. Her TV work includes guest appearances in shows like Undateable, Whiskey Cavalier, and Seinfeld. Miller starred, alongside Courteney Cox, in the hit series Cougar Town. She had a recurring character in the show Head of the Class, playing the role of Principal Maris.
Michael Urie
Michael Urie will be portraying the character of Brian in the upcoming comedy show Shrinking. Most fans would recognize Urie for his role in Ugly Betty, portraying the character of Marc St. James. His film portfolio includes successful movies such as Jeremy Fink and the Meaning of Life, Petunia, He's Way More Famous Than You, Such Good People, Lavender, Swan Song, and Single All the Way. On TV, Urie has appeared in popular shows like Modern Family, The Good Wife, Workaholics, Almost Royal, Younger, Almost Family, and The Bite. Urie has also dipped his toes into behind-the-camera work. He's directed or executive-produced movies and documentaries, including House of Kai Milla and Thank You for Judging.
Luke Tennie
Luke Tennie will be playing Sean in the upcoming comedy series Shrinking. He was previously on shows like CSI: Vegas, Deadly Class, and On the Verge.
Lukita Maxwell
Lukita Maxwell will be playing Alice in the upcoming comedy Shrinking. She has worked on projects like Generation, The Young Wife, and Lucky Fish.
Tell us what's wrong with this post? How could we improve it? :)
Let us improve this post!