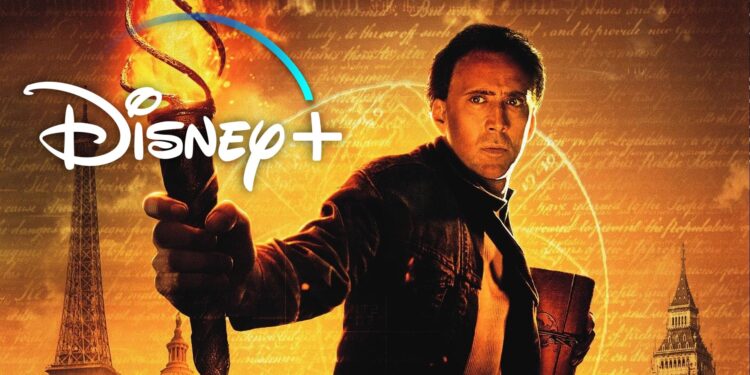 Disney+ is dropping a new TV series based on a beloved movie franchise starring Nicolas Cage. National Treasure is an upcoming TV series based on the National Treasure film series and serves as an official continuation of the movie franchise. Here is an official description of the show, according to Deadline: "[T]he series explores the timely issues of identity, community, historical authorship and patriotism, told from the point of view of Jess Morales, a twenty-year-old DREAMer who, with her diverse group of friends, sets off on the adventure of a lifetime to uncover her mysterious family history and recover lost treasure." National Series features a list of cast members, many of whom are relatively new to the scene. If you are curious about the actors set to appear in this show, read ahead. Here are the cast members of the upcoming TV series National Treasure.
Lisette Alexis
Up-and-coming actress Lisette Alexis snags the top role in the upcoming Disney+ series National Treasure. This is Alexis' first TV series, according to E! News, although she's previously appeared in the movie We Need To Do Something. E! News describes what Alexis' role is going to be in this new TV show: "And that's where Lisette Alexis comes in, the star of the brand-new National Treasure TV show. In the upcoming Disney+ series, based on the Nicolas Cage-led movie franchise, Alexis plays Jess, a young Latina heroine that loves a good mystery and has a knack for solving puzzles."
Lyndon Smith
Lyndon Smith will be portraying the role of FBI Agent Ross in the upcoming Disney+ series National Treasure. Lyndon Smith is an American actress who is known for her roles as Natalie on the NBC drama series Parenthood and as Dierdre on the TNT police drama series Public Morals. She made her television debut in That's What She Said, where she landed a lead role. In 2013, she landed the role of Natalie on Parenthood. Smith has also appeared in the films Step Sisters and Secret in Their Eyes.
Zuri Reed
Zuri Reed has also been tapped to appear in National Treasure. Reed had previously appeared in Flatbush Misdemeanors, Killer Among Us, and Law & Order: Special Victims Unit. Aside from her acting career, Reed is also a singer. She talked about her music career in an interview with Skelly Add: "I knew that I always loved to sing, but I didn't realize I could sing until I did school plays. I grew up in the church so I was constantly singing, but you know everyone that goes to church can't sing. They wanted me to sing and they started asking me, so I figured I had a little voice in there. Some of my favorite artists growing up were Musiq Soulchild and Jasmine Sullivan. But now, I'm obsessed with musical theater. Les Miserables and The Color Purple are two of my faves." She also created a YouTube series called Roomies 3F: The Color Pencil Series. She talked about it in the same interview, saying: "Roomies 3F took so much work! Although it has imperfections, it further adds to the originality of the show. We've never seen a "colored pencil series" before so I felt like I could make my own rules. It's about three young Black artists living in New York City and an older white woman with her dog is chosen to be their fourth roommate."
Jake Austin Walker
Jake Austin Walker will be playing the role of Liam in the upcoming series National Treasure. He had appeared in Rectify as Talbot and Stargirl as Henry King Jr. His more recent performances include Butter and 12 Mighty Orphans.
Antonio Cipriano
Antonio Cipriano will be playing the character of Oren in National Treasure. He is an actor best known for his stage and screen performances. He made his Broadway debut in 2019, playing the role of Phoenix in the musical Jagged Little Pill. In front of the camera, he has appeared in television series such as City on a Hill and The Sex Lives of College Girls. Antonio Cipriano is an artist who is sure to continue to make waves in the entertainment industry for years to come.
Jordan Rodrigues
Jordan Rodrigues will be portraying Ethan in National Treasure. Rodrigues is an Australian actor who is best known for his role as Trey Emory in the Hulu original series Light as a Feather. He has also starred and appeared in TV series Dance Academy, Home and Away, and The Fosters. Rodrigues was born in Sydney, Australia, and began his acting career when he was cast as Simba in The Lion King's Australian tour.
Catherine Zeta-Jones
A-list actress Catherine Zeta-Jones has been tapped to star in National Treasure as Billie. Catherine Zeta-Jones is a Welsh actress who has appeared in some of Hollywood's biggest blockbusters. She burst onto the scene in 1998 with her breakout role in The Mask of Zorro, and she has since starred in hits like Entrapment, Traffic, and Chicago. In addition to her successful film career, Zeta-Jones has also enjoyed success on Broadway, winning a Tony Award for her leading role in A Little Night Music. Offscreen, Zeta-Jones is married to actor Michael Douglas, with whom she has two children. She is also an active philanthropist, supporting a number of charities that focus on children's health and education. Throughout her career, Zeta-Jones has proven herself to be a versatile and talented actress, and she shows no signs of slowing down anytime soon.
Justin Bartha
Last on the list is Justin Bartha, who will be playing the role of Riley Poole in National Treasure. He is the only cast member of the National Treasure franchise to return for its small-screen continuation. Bartha is best known for his roles in the National Treasure franchise and The Hangover trilogy. He has also appeared in a number of other films, including Failure to Launch, As Good as It Gets, and The Rebound. Bartha was born in Florida in 1978. He studied acting at New York University's Tisch School of the Arts, where he earned a Bachelor of Fine Arts degree in 2000. After graduation, Bartha began his career with a role in an off-Broadway play. His first film role came in 1998 with the drama 54. Since then, he has gone on to appear in over two dozen feature films and television shows.
Tell us what's wrong with this post? How could we improve it? :)
Let us improve this post!