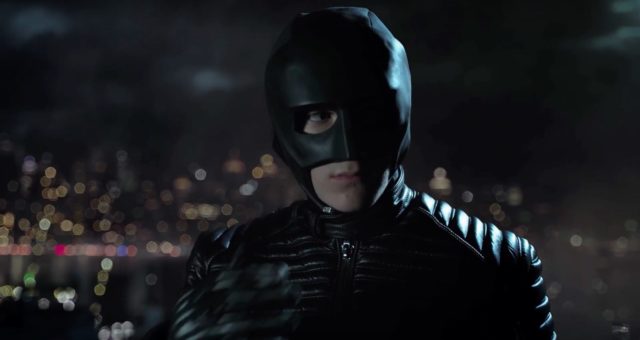 Although it has certainly had its ups and downs, it's easy to see why people keep coming back to Gotham: DC's Batman-less Batman series, which focuses on the exploits of a younger Jim Gordon as he tries to fight crime in the escalatingly bizarre Gotham City. It's essentially a police procedural with benefits, able to include all of the comic's zany supervillains while still solving recognizably pedestrial crimes each week.
The series has a certain charm to it that, sadly, none of the movies have bothered to capture. Splitting the difference between Burton's off-kilter, expressionistic landscape and a more ostensibly realistic aesthetic, the series seems at once familiar and impossibly alien. It's as if you're looking into some perverted, funhouse mirrored reflection of the real world, one in which anything is possible.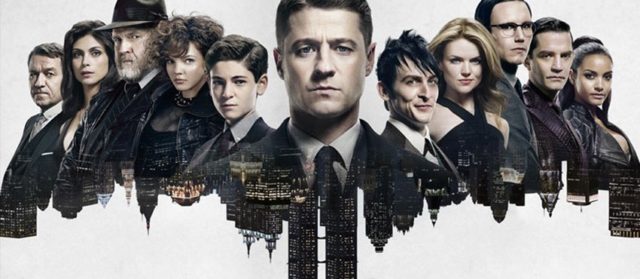 No matter how the series tried to fight against it, Gotham is ultimately a Batman origin story. We may not get his early, globetrotting exploits — years spent honing his skills in prison yards and assassin guilds — but it is an inescapable fact of its narrative DNA, and especially its marketing, that young Bruce Wayne must appear, and prominently.
We have, thus far, generally viewed the character from afar. He is the context for the first's season's overarching narrative. He in the punch in the chops that the writers use when they need to heighten the stakes or inflate the ratings. He is there to remind us the inevitable aftermath of any prequel series like this: the manic, psychopathic Gotham from the comics and movies.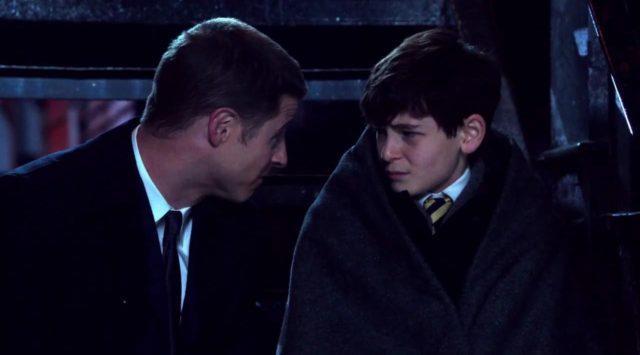 And with three seasons under Gotham's belt, it appears that it is finally time for Bruce's coming out party. No longer content to be mere window dressing for what is essentially the "Detective Gordon Variety Hour," the young Dark Knight will be suiting up in a proto-Batman suit in Season 4. And it looks… well… words can't really do it justice.
This suit is undoubtedly the worst costume put to a superhero in the medium's history. It's as if the Michelin Man joined the emo, leather-clad X-Men from 2000. It looks like the BDSM sex suit from the first season of American Horror Story. Bruce Wayne is positively ribbed for Gotham's viewers' pleasure.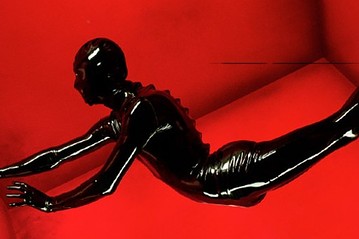 I can't imagine in what universe this would be considered a passable costume for an ostensibly serious show about increasingly off-kilter crime in a major American city. Yeah, the leather padding protects Bruce from light combat and the mask — which is basically an unornamental version of his Bat-themed cowl — protects his identity from the world. But come on, even the most cursory glance at this thing is enough for anybody to go back to the drawing board with it.
Hopefully the young Bat of Gotham gets a wardrobe upgrade, and soon, because I don't think that I can bring myself to look at this thing for an entire season.
Save