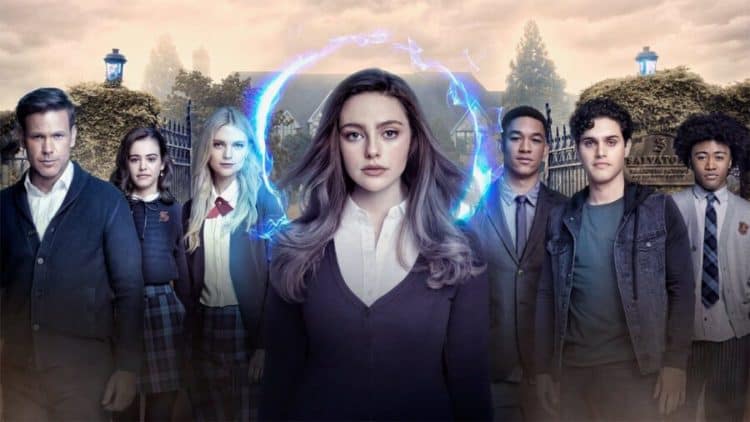 When you have a show as good as "The Vampire Diaries," you sometimes see the network on which it airs offer up a spin-off show. "The Originals," was the spin-off to TVD, and it featured the family of original vampires that came to America and terrorize Mystic Falls. Because "The Originals" was also just that good for all five seasons that it ran, the network decided that there would be another spin-off. "Legacies," is entering into its third season now – after a bit of panic when fans wondered why the hit show was not on the air and on the Netflix lineup for October of 2021 – but we have all the information you need to know about the cast of season three, and here you go.
Danielle Rose Russell as Hope Mikaelson
She's not new to the show or to the series. She was first in "The Originals," back in 2018. She is the daughter of Klaus – the original vampire everyone loved to hate so much – and she has a lot to offer the role. The young actress has been in a few things, including a short-lived series that did not get picked up for long called "The Last Tycoon," as well as a few other projects. She's busy making a name for herself right now, and this is probably the best show on which to do that. She's stellar, and she's always up to something.
Matt Davis as Alaric Satlzman
He was one of the original cast members from almost the beginning of "The Vampire Diaries," and he's a man we all love. Davis' character is someone we all adored and wanted to see more of, and we were horrified when he initially died (thankfully no one really ever dies in Mystic Falls, do they?). He's back, and he's better than ever, and he's here to cause some issues for everyone. We always thought he'd forever go down in history as being Warner, the boy Elle Woods thought she'd marry and ended up heading to law school for in "Legally Blonde," but we like him so much more as Alaric.
Kaylee Bryant as Josie Saltzman
When the Salvatore School first opened, there were some very unique and interesting characters in TVD. Bryant's character was one of them. She's a writer. She's a student, and she showed up completely unannounced to us – and it turns out she belongs to Alaric. She's a witch, and she's doing big things, but she's also been around. She's not new.
Aria Shahghasemi as Landon Kirby
This is an actor who has been playing this part for some time. Aria originally began the role of Landon Kirby on "The Originals," and he's moved on to "Legacies," as part of his new turnaround. He's got one of the coolest roles in the show because he got to show up as something called a phoenix. Before he showed up, no one knew what that was or how it came to be, and now we know. He was a mystery for so long, and his character was instantly dislikable – yet lovable.
Thomas Doherty as Sebastian
This is not his first role on television – or as someone who has some magic powers. He was Harry Look in the hit movie, "The Descendants," and now he is playing a teenager who is also more than 600 years of age. He was killed as a teen and now he's a vampire. He's also a new one, and no one knows what to expect of him this season as he enters into the show.
Peyton Alex Smith as Rafael Waithe
This is not a character that came about in any of the original series that this show spins off from. He was not part of TVD or "The Originals," but his character is one that did show up in the Salvatore School. His storyline is an interesting one. He suffered at the hands of an abusive foster care system as a child when his parents were not part of his life, and he showed up at the Salvatore School with a chip on his shoulder and a lot of stuff to deal with.
Riley Voekel as Freya Mikaelson
Voekel is one of the cast members whose character first appeared in "The Originals," and she is good enough that the writers knew she needed to come back. She is the aunt to Hope, and she is there to make dramatic things happen – and she does just that. She's back this season, and she is bringing the drama.
Tell us what's wrong with this post? How could we improve it? :)
Let us improve this post!