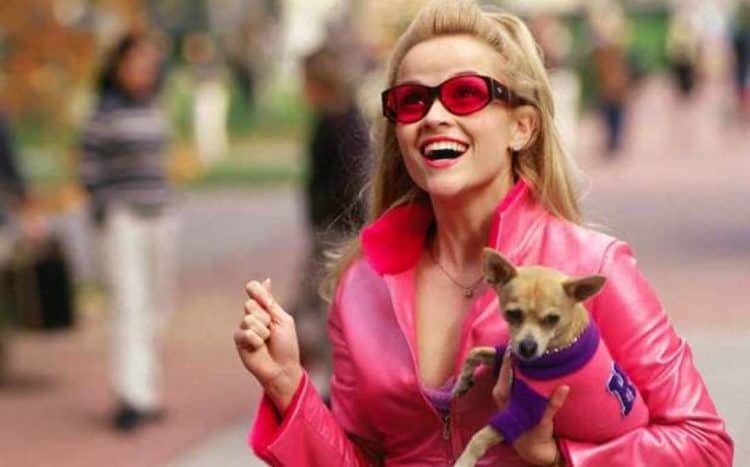 Reese Witherspoon's acting career began in 1991 when she auditioned for a small part but was cast as the lead. As Dani Trant in The Man in the Moon, Witherspoon's performance was over-the-top, receiving good reviews from critics. Roger Ebert, in particular, called the first kiss scene 'one of the most perfect little scenes I've ever seen in a movie.' Witherspoon's exemplary performance earned her a Young Artist Award, automatically placing her amongst promising up-and-coming actresses that year.
Since then, Witherspoon has been a strong force in the business, appearing on both television shows and the big screen. Two years after she played Dani Trant, Witherspoon landed her first role in a television series. She appeared as Nonnie Parker in Return to Lonesome Dove on CBS. The next years saw Witherspoon appear in many films, including Pleasantville where she was Tobey Maguire's co-star. Her performance landed her a Young Hollywood Award.
In 2000, Witherspoon transitioned from acting to producing, and founded Type A Films. 12 years later, she merged the company with that of Bruna Papandrea, producing Wild, Gone Girl, and Big Little Lies. In 2016, Witherspoon got with partners to found Hello Sunshine, an all-around media company that covers both the digital space and mainstream media. The company has produced shows such as How It Is, a podcast by Black Panther actress Diane Guerrero." I was inspired to create Hello Sunshine because of my deep passion for telling women's stories. We discover and showcase female stories and storytellers from all across the country. Whether that's sharing common stories or finding something funny to laugh about. We are determined to create inspiring, fun, informative content that will spread contagious joy." Witherspoon said of Hello Sunshine.
For her years in the film industry, Witherspoon has earned herself a string of awards. She's received a Golden Globe Award for Best Actress in a Motion Picture Comedy or Musical, a SAG award for her performance in a leading role, and an Oscar for portraying June Carter in Walk the Line. Witherspoon also boasts of nine Golden Globe Award nominations and two Academy Award nominations.
'Legally Blonde'
In July of 2001, the comedy film Legally Blonde was released. The film is an adaptation of a novel that bears the same name. Produced by Marc Platt and Ric Kidney, it tells the story of Elle Woods, a sorority girl who goes to extremes in an attempt to win back a love interest. The film features Witherspoon as lead, alongside Luke Wilson, Selma Blair, Matthew Davis, Victor Garber, and Jennifer Coolidge. Following its release, Legally Blonde did amazingly well in the Box Office, recording a staggering $148 million profit against an $18 million budget. Film critic Roger Ebert said the film was 'impossible to dislike.' Witherspoon garnered praise for her portrayal of Elle Woods. Her efforts at challenging the infamous world perception of blondes were described by Ebert as 'effortless', with 'sunshine' and 'quick wit.'
The film came with a good number of accolades, including nominations by Teen Choice Awards, Golden Globe Awards, MTV Movies Awards, Satellite Awards, and BMI Awards. Reese Witherspoon won three MTV Movie Awards, including Best Comedic Performance, Best Line, and Best Dressed. The movie got a Choice Summer Movie Award at the Teen Choice Awards.
In popular culture, the film has been subject to reference by celebrities. In 2019, Kim Kardashian recreated Elle Woods' Harvard submission video for Halloween." She actually wrote to me and said 'I'm gonna do it', and I was like, 'Go For it!'" Witherspoon said of Kim's portrayal of her character. Elsewhere, former POTUS Donald Trump was accused of plagiarizing Elle Woods' speech. Some of his lines were thought to be borrowed from the playbook of Elle Woods, much to the amusement of talk-show host, Jimmy Fallon.
Celebrating A Legacy
20 years since its first release, Legally Blonde continues to resonate with generations of women across the world. In an interview with People Magazine, Shalyn Smith, a legal student residing in California revealed that the movie took her through tough days in law school. When things weren't right, she'd ' pop in the movie and get a good laugh.' Witherspoon has in the past revealed that every other time, at least one woman comes up to her and says they went to law school because of the movie.
In October of 2020, Reese Witherspoon and her castmates held a virtual reunion to 'share the joy that we had making this film.' The cast had nothing but compliments to give each other. Witherspoon pointed out that Coolidge was 'a wonder, and a sight for sore eyes', while Luke Wilson marveled at how everyone had aged gracefully. He said everything felt like 'a high school reunion.' The castmates discussed their auditions, what their characters represented, and the making of the film. Speaking to her castmates, Witherspoon called Legally Blonde her college.
On July 13th, the show's 20th anniversary, Witherspoon shared a heartfelt message on Instagram: "…Time flies when you're busy using legal jargon in your everyday life…Playing Elle Woods was the role of a lifetime and I'm so honored to have been a part of sharing her story with you all." Witherspoon's post was accompanied by never-before-seen stills from the movie. She also acknowledged every meme, graduation cap, musical number, Halloween costume, bend and snap that she's witnessed over the years due to the influence of Legally Blonde. She expressed the joy that she's felt because of the outpouring love Legally Blonde continues to receive with every passing year. Finally, to sign off, she posed the question: What will Elle do next?
The answer to that question can only be answered by Witherspoon herself. In recent years, the film has given birth to sequels, including Legally Blonde 2, a musical, which Witherspoon and her castmates partly discussed during their reunion, and a straight-to-home video. In October of 2020, Variety reported that the third film of the franchise, Legally Blonde 3, will make its debut in 2022. Fans of the film are definitely waiting with bated breath.