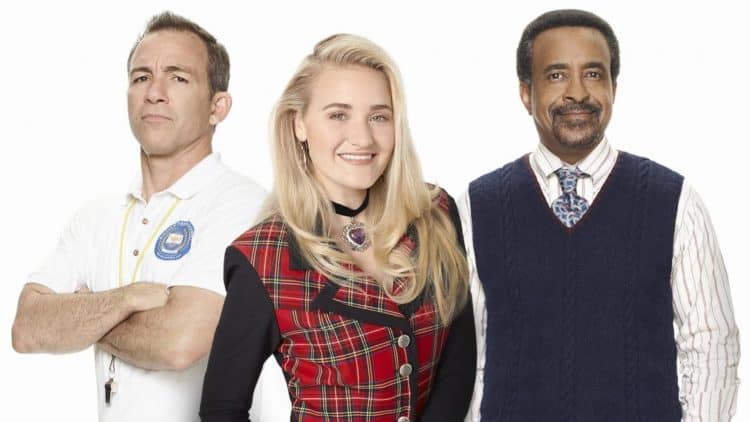 Taking place in the 90s, Schooled is a direct spin-off to the Goldbergs and is the kind of show that you might think personifies the decade quite well since it deals with the different approaches that teachers had back in the day to various situations. If anyone remembers school from the 90s then they know it was quite different from what you see now in many regards, as things were changing and ideals were constantly being reformed and reworked so as to create a more cohesive unit within the school structure. This show is no doubt bound to be dramatic at some moments but there's also going to be several comedic moments during which people might find the program to be quite endearing. Let's put it this way, when you put Tim Meadows and Bryan Callen into a TV show or a movie there's bound to be some laughter.
Let's take a look at the main cast members.
Tim Meadows
At this point in his career Tim Meadows is the veteran on this crew since he's been through so many different shows and movies to this date that he's seen just about anything and everything a person could see. He's worked with some of the greats and had a chance to showcase his own talents in various ways so it's fair to say that he's confident in who he is and what he can do. That being said this is a guy that many could possibly learn from and gain a great deal of experience just by being in the same scene as him. Tim is a rather quiet person when it comes to comedy but his style works mostly because it's subtle and acts as a backup for others around him at times.
Rachel Crow
You can't call Rachel a newbie since quite honestly she's been around for a little while, but in terms of experience and how long she's actually been in the business she's undoubtedly the youngest one on this cast and perhaps the one that has yet to really prove herself as much as anyone else. But aside from that her singing career and her acting career have been going well enough to catapult her to this current position where she's in great company to learn even more and increase the veracity of her fame. She's already done quite a bit for being in her early 20s, but there's always potential to be tapped.
Bryan Callen
Bryan is that guy you recognize but can't always place since he's popped up in so many different projects, be it movies, stand-up routines, or TV shows. He's actually one of the original actors from the MADTv show that debuted in 1995 and he's also been something of a regular on World's Dumbest as a commentator. His comedy routine is usually pretty flawless and he can people to laugh with just a few key gestures and a funny look, but he's also pretty good at being an extra or supporting character as well since he seems to be made for the business and revels in it at times.
Brett Dier
Brett is a guy that you might not know about unless you've followed his career and know him very well. To others however he might be someone they recognize but not intimately. He's been in several shows and movies to this date but in TV it seems that he's been more of an extra or support for an episode or two and has then moved on. In movies he's been a little more known since he's taken on greater roles, but in Schooled he's going to be a series regular so it's easy to think that more people might come to recognize who he is and understand that he's been around for a while.
AJ Michalka
Every show has at least one or two flagship faces and AJ is just that for this how since it's being hyped mostly around her. It makes a lot of sense however since she was a big part of The Goldbergs and as such she's basically continuing the story of her character. It's kind of hard for such a thing to happen since the changing of one's setting and the surrounding characters can tend to create hurdles that a new and upcoming show can't always get around on its own, but so far it would seem that people are excited to watch this show and let themselves fall into it. As of right now there seems to be a lot of hope that she can help to push this show where it needs to be and maintain the kind of popularity that The Goldbergs enjoyed.
It's going to take a bit to see just how people want to react to the show but there's hope that it might be something that can stand on its own without any issues.