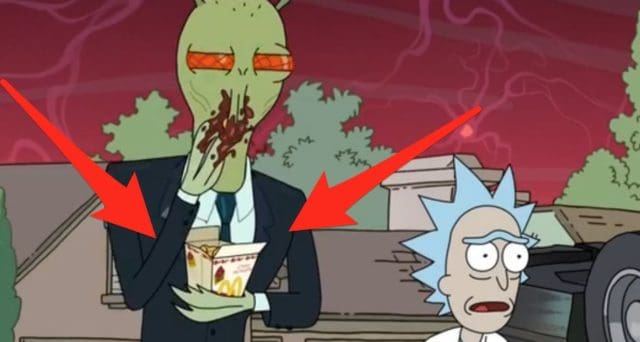 It might not happen until 2018 but rest assured you're probably going to see Szechuan McNugget sauce back at McDonald's. The reason? None other than Rick and Morty. On April 1st, Rick and Morty surprised the world by airing their first episode of season 3. But little did people pay attention to a tweet they aimed at McDonald's. The tweet was a McDonald's "Mulan" commercial that aired in 1998. The show asked McDonald's "You wanna get in on this? Call Me." Check out the tweets below:
McDonald's "Mulan" Commercial (1998) https://t.co/A4xtuikACC

— Rick and Morty (@RickandMorty) April 2, 2017
.@RickandMorty McNugga Lubba Dub Dub. 👀

— McDonald's (@McDonalds) April 2, 2017
During the end of the 1st new episode we ended with a plea from mad scientist Rick for McDonald's to bring back its Szechuan McNugget sauce, a plum sauce that was available for a limited time in 1998 to promote the Disney movie "Mulan." "I'm not driven by avenging my dead family," Rick says in the episode's closing minutes. "I'm driven by finding that McNugget sauce. I want that 'Mulan' McNugget Sauce. … That's my series arc, Morty. If it takes nine seasons, I want that McNugget Szechuan sauce." Looks like someone was watching because a corporate chef at McDonald's tweeted at Business Insider's Ashley Lutz saying he'd "see what I can do."
I'll see what I can do

— Chef Mike Haracz @ #TheGameAwards (@Mike_Haracz) April 3, 2017
McDonald's will be presented with a convenient opportunity to bring back the sauce when a live-action remake of "Mulan" is released in November 2018.