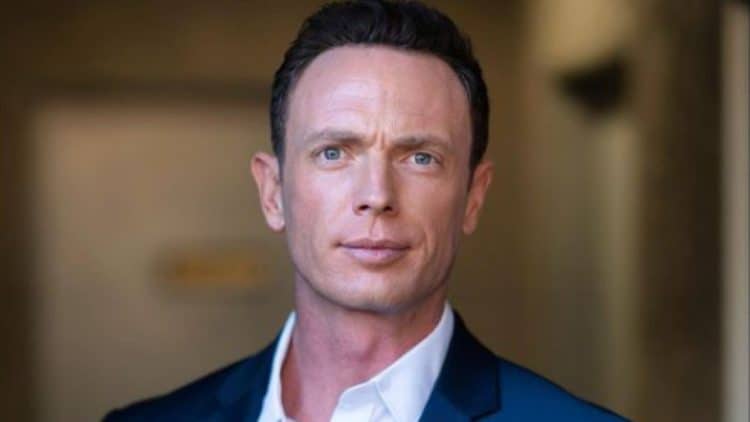 In the entertainment industry there is often lots of emphasis placed on becoming a household name. In reality, however, there are lots of actors who have very successful careers without their names becoming widely known. Matthew Bellows is a prime example. The talented actor has been working on screen for the last 15 years, and he has been involved in lots of successful film and TV projects. Whether he's playing a large or small role, Matthew always puts on a high-quality performance and he has shown that he can keep up with the best of the best. He is most well-known for playing Dr. Clint Hartman on the TV series New Amsterdam and he recently made an appearance in NCIS: Los Angeles. Keep reading for 10 things you didn't know about Matthew Bellows.
1. He's A Utah Native
Matthew was born and raised in the Salt Lake City area which is where he got his start in acting. While Salt Lake City is a beautiful place with many things to offer, it's not necessarily the best place to start or maintain a professional acting career. He eventually decided to relocate and currently lives in Los Angeles.
2. He Works In Social Media Marketing
Acting is often seen as a glamorous line of work that automatically results in money and fame, but that isn't always the case. For many actors, the profession is very inconsistent and they often take on other jobs in between gigs to stay afloat. Although Matthew has been able to work pretty consistently, he still has a side hustle. According to his LinkedIn profile, he's worked as a freelance social media marketing specialist for almost three years.
3. He Loves To Be Outdoors
Matthew spends a lot of time working, but not so much that he doesn't take time to enjoy life. He has always been a very active person and he loves spending time outdoors appreciating the beauty of nature. Some of his favorite outdoor activities include hiking and exploring.
4. He's A Producer
Matthew has spent the vast majority of his career being in front of the camera, but he also had some experience on the other side. He has produced two short films: one in 2012 and one in 2018. It wouldn't be surprising if he decided to do more production work in the future.
5. He Likes To Take Pictures
Acting isn't the only art form that Matthew has gravitated towards. He also loves photography and enjoys taking pictures when he's out on his adventures. He has the natural ability to capture beautiful moments and he often shares the photos he takes with his followers on Instagram.
6. He Once Planned On Being A Doctor
Getting the chance to play a doctor on New Amsterdam was like a full circle moment for Matthew because he once considered becoming a doctor himself. He told Film and TV Now, "When I started college, I had this weird idea to go pre-med but major in Theater. I was going to take the general Theater courses and all the prerequisites for the MCAT. This way I'd have a great GPA and be set up for the test, etc." After finishing college, Matthew spent some time working in the health/fitness space which allowed him to fulfill his desire of working with people.
7. He's A Private Person
Matthew has been in the entertainment industry for years, but he's never fallen into the world of celebrity culture. He appears to be the type of person who really enjoys his privacy. He hasn't shared much information on his personal life and he likes to keep his social media presence focused on his work.
8. He Has Almost 50 On Screen Credits
Despite not being a household name, Matthew has managed to build up a very impressive resume. His IMDB profile shows that he has 49 acting credits at the moment. There's no doubt that the list is only going to grow as Matthew continues along in his career.
9. He's A Teacher
Matthew is passionate about helping other actors find success in the industry and he's made it his mission to do just that. In addition to his own work, he is also an audition and career coach. He also teaches both graduate and undergraduate courses at the New York Film Academy.
10. He's Done Voiceover Work
Sometimes people in the entertainment industry are encouraged to pick one lane and stay in it, but Matthew is proof that sometimes it's okay to try multiple things. He has done several voiceover projects throughout the years and has worked with major brands such as Apple and Nordstrom.
Tell us what's wrong with this post? How could we improve it? :)
Let us improve this post!