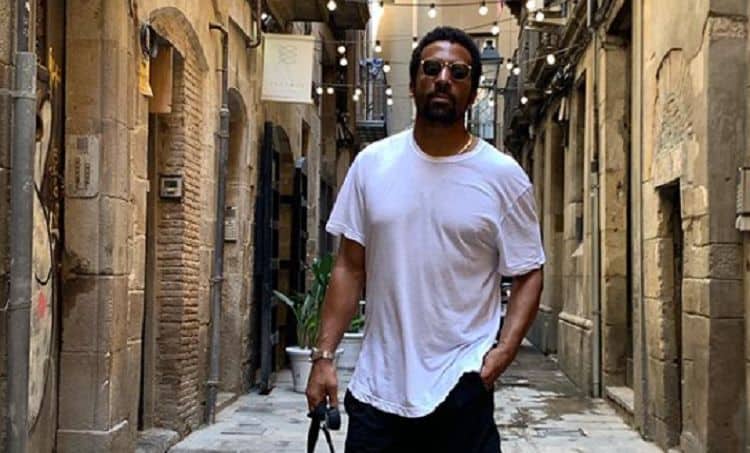 If you didn't know Matt Babel, you might want to. He's the new boyfriend of Shay Mitchell, and that means his name is about to end up everywhere. He's already making headlines for dating his lovely girlfriend, and that has her fans wanting to know more about the television host and what he's up to in his life. So, if you've not heard of him – or you have and you simply do not know much about him as a whole – we thought we might talk to you about him.
1. He's Canadian
He's a lot more famous in his home country than he is here since he was born there and raised there. He also works there more than anywhere else, and he's a household name in Canada. He was born in Toronto, which is in Ontario. His date of birth is October 13, 1980, which makes him 40 this year. He doesn't look it, though.
2. He's Educated
This is a man who did his duty in school. He was smart enough to go to college ta the Wilfrid Laurier University. He graduated with double honors. He majored in both communications and sociology – both of his honors – and he also minored in a few things such as business and geography. He likes to learn, which his clearly something he's good at doing.
3. He's Athletic
Not only was he a star student, he was also a star athlete when he was in college. He found time to focus on things like playing varsity football and basketball, and he even got to spend time in Europe playing pro football. It's a situation that really did work for him, and we are sure this is part of the reason he is so well-rounded.
4. He's A Host
He does a lot for work, and it's all on television. He is a man who works a host in many capacities. He's hosted a lot of different shows, including a morning show with a Canadian news station, MuchMusic, and even Much on Demand. He has interviewed and talked to most of the biggest celebrities in the world, and it's helped him to move on with his career to bigger and more exciting things every time.
5. He's a Hot Catch
He's been nominated for and recognized as one of the hottest men in Canada, and we can see why. Some of his various nominations and awards consist of things like his role as one of the 10 most eligible bachelors in Canada. He's also one of the most eligible bachelors in Toronto (recognized in the top 30). He even gets to call himself one of the official five hottest television personalities in Canada, among other recognitions.
6. He Enjoys his Privacy
If we can say one thing about him, it's that he is a man who enjoys his privacy. He's not into things that are going to put him in the spotlight personally so much as he does professionally. In fact, while some people did not even know that he and Shay Mitchell were dating, they've actually been together well over two years now. That's how much they value their privacy.
7. He's a Dad
That's right, you guys. He and Shay Mitchell have a baby, and they didn't tell many people about it. They didn't even make their relationship public for a very long time, they don't talk about it, and they don't bother with being open about things that they don't want to share. So, when she had a baby, most people had to admit that they didn't even know she was expecting.
8. He was On DeGrassi
He didn't star on it like some of the major stars who came from this Canadian show, but he did have a two-episode arc with some famous faces. He thought it was a fun thing to do, and we can agree with that one. He's been given a chance to spend some of his time working in some exciting situations, and it shows when we focus on things like his life and how it's going.
9. Their Pregnancy Announcement was Cute
Just a few months before Shay Mitchell gave birth to their daughter, she announced her pregnancy on her social media page, but she didn't say a word about her baby's father. She posted a tasteful topless photo of herself with her baby belly asking if it's all right if she uses the carpool lane at all times now. It was darling, but you just don't see photos of her man on her social media pages.
10. He Really Seems Happy
This is a man who is on television for a living, but he seems truly happy when he is on his social media sites. He seems good with his family. He has a lot of love for his daughter and the mother of his baby, and he seems good where he is. That's all he can ask for, right?
Tell us what's wrong with this post? How could we improve it? :)
Let us improve this post!