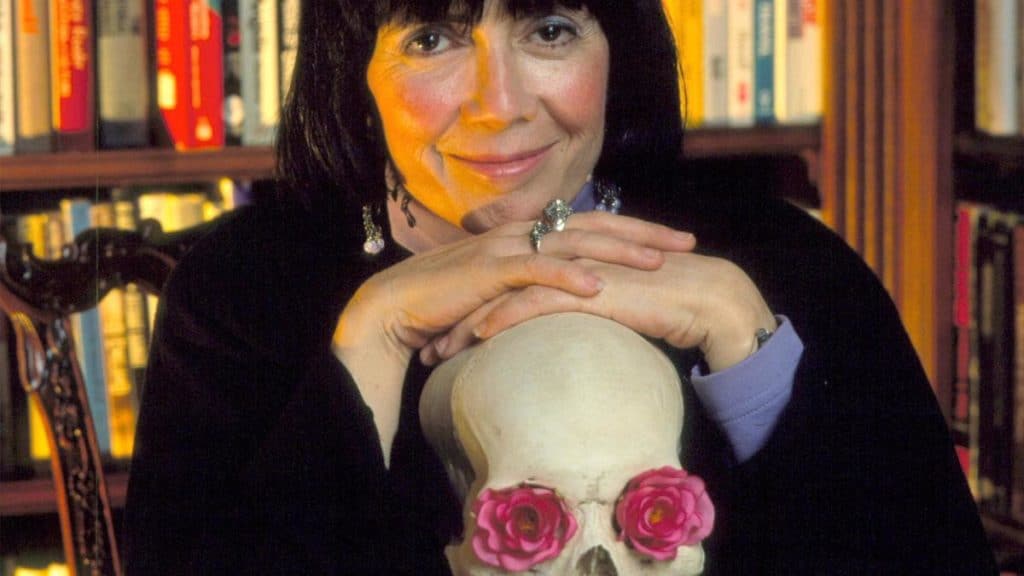 One thing that's true about horror is that it isn't bound to the over-the-top violence and gore since there is a bit of romanticism that can be attached to it from time to time. Anne Rice is one of the many authors that took to applying a slightly gentler side to the horror genre but has kept things brutal since her stories go pretty dark now and again. But the prose and the need to maintain a sense of elegance with the genre has been more than obvious over the years even as her writing style has evolved with each book. The story she's known for the most, Interview with the Vampire, has been the mainstay of her career despite the fact that she's gone on to write many supernatural stories over the course of her career. Her fanbase has grown considerably since the publishing of her first book and as one can imagine, she's earned her spot as a master of horror many times over in the eyes of her fans and those that have read her stories.
It could be argued that the adaption of her books to the big screen, namely Interview with the Vampire and Queen of the Damned, has been heavily criticized since as one can easily guess, books will usually be given far more praise than the movies when any disparity between the two is discovered. Queen of the Damned however was one such story that really divided Rice's fans since the movie was a very slow burner and didn't really grant a lot of excitement or intrigue, plus it didn't benefit from the inclusion of Tom Cruise since Stuart Townsend was brought in to take on the part of Lestat, which was something that divided the fanbase even further. In some ways, it feels as though Rice's books were meant to stay on the page rather than be expressed on the big or small screens, but obviously, that's not going to be allowed to happen since many people still want to see the story played out where they can see it.
It's true that Anne Rice isn't everyone's cup of tea when it comes to horror, and it's true that many people say this about other authors as well. Some folks don't even like horror in the first place since it's either too much for them to handle or they don't enjoy reading the material. But the reality here is that Anne Rice and many others have given rise to nightmarish scenarios and scenes that have thrilled and entertained their readers for decades now and they've been more than a little successful in pushing their ideas to those that are willing to read and become inspired as a result. While Rice isn't a personal favorite, acknowledging her accomplishments and her place in the literary world is quite easy since the fact is that she's a very well-known author and is also someone that many people could learn from even if they don't happen to enjoy her stories. One thing that's been clear as a writer for many years now is that paying attention to anything and everything that has to do with the craft is important as even the work of someone that might not strike your fancy can help to develop the skill that will make the literary world much more enjoyable.
Rice's style is one that some might call a bit wordy since it's true that she does go into a great deal of description at times, but this enriches her writing in a manner that is far more alluring to her readers and has helped to build her reputation over the years. While she hasn't seen as many of her stories go to the small or big screens as have other authors such as Clive Barker and Stephen King, it's fair to state that she might not need such a thing since her career has been expansive enough and is something that many people would do just about anything to have since the fame and the renown have made it possible for her to simply sit back and write, and to promote each book she comes up with, while people spread her name far and wide.
When it comes to being a master of horror it's not always about freaking people out or scaring them to death, it's about coming up with a new and exciting way to look at the horror genre, and yes, romance factors into it as well. It shouldn't be too surprising that this is the case since horror and sex are commonly seen together as many horror novels and movies tend to mix the two elements in a number of different ways. Romance is another element that might not always be expected but can be paired with horror just as easily.
Tell us what's wrong with this post? How could we improve it? :)
Let us improve this post!