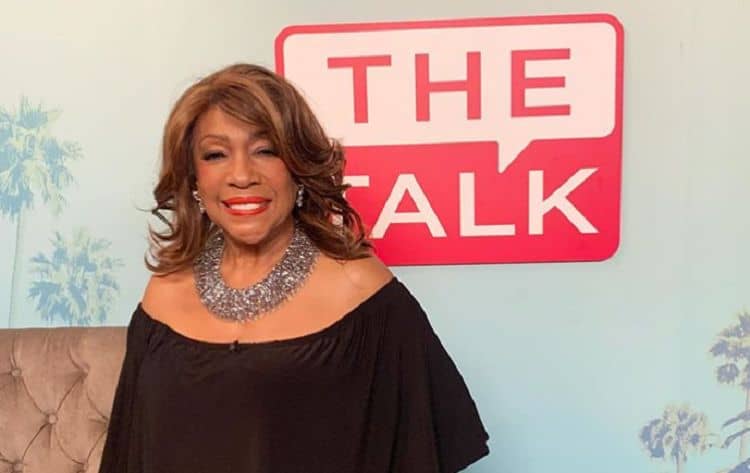 Dancing With The Stars is in its 28th season, and it might be one of their best ones yet. The dancers this season are just so unique and interesting; it makes you want to tune in even more each week to see how every single one of them fares. As much as we love some of the contestants on the show, we really can't help but be a fan of Mary Wilson, who happens to be 75 years old and still dancing like she's only seventeen. Wilson is definitely the oldest contestant on the show, but she's not backing down. Here are 10 things you should know about this amazing dancer.
1. The Supremes
The first thing you should know about Mary Wilson is her colorful history. Wilson happens to be one of the founding members of the singing group The Supremes. The Supremes were popular during the 60s and 70s, but their music has lived on over the years to today. Alongside Diana Ross and Florence Ballard, Mary Wilson made and recorded some of the most amazing songs of the last century. That's an achievement no other contestant this season could ever admit to.
2. Early life
Mary Wilson was born in 1944, making her 75 years old today and still grooving. She's a southern lady; and although she was born in Greenville, Massachusetts, she moved around quite a bit before settling down. She's lived in St. Louis, Chicago, and Detroit in the past. She'd spend most of her childhood living in Detroit, where she would eventually go to school and graduate from high school.
3. Florence Ballard
Although singing group members typically form strong bonds with each other, Wilson and Ballard had something unique together. The two actually met early in life while they were just in elementary school. Singing clearly and quickly became something they had in common, and the two girls actually became friends after singing a duet in one of their school's talent shows. That's definitely destiny at play because the two had been inseparable since. Before she knew it, she was singing in a group in high school along with Ballard and a couple of other girls.
4. Memoir
There are a lot of untold stories that happens in the background, and Wilson spoke about many of her years with The Supremes in her memoir, Dreamgirl: My Life as a Supreme. Released in 1986, the memoir was a huge success for Wilson, but the book didn't always paint a good picture for her former singing partners. Through this memoir, Wilson was able to tell her version of the story, and she told it without holding back. Many people applauded her for her bluntness and honesty, which definitely paid off for Wilson in the end.
5. Music
Wilson's life was all about music. From the moment she realized she had the penchant for it until to this very day, Wilson's life revolves around the music. In fact, she decided to skip college in order to pursue her music career. Even though her mother was very much against the idea, no one really could blame Wilson for her decisions, especially since she was signed to Motown Records along with her group, The Primettes, one year before she even graduated high school. It was the only choice for Wilson, and it seemed like it was also the right one.
6. Diana Ross
Through her book and through various other interviews and such, Wilson had been quite vocal about what her relationship was like with super diva Diana Ross. Ross was initially a member of the original Primettes along with Wilson, and once they go signed on to Motown, that's when things changed a bit for all parties. The name of their group was changed to Diana Ross and The Supremes not too long after, and it immediately seemed as if the group comprised of a lead singer and her backups.
7. Family and tragedy
Wilson's life had been marked with challenges throughout, but her biggest challenge in life was probably the one that involved her family. Wilson married Pedro Ferrer in 1974. The couple ended up having three children, whom they named Turkessa, Pedro Jr., and Rafael. Wilson also ended up adopting her younger cousin Willie. Pedro and Mary divorced just a few years after their marriage in 1981. Tragedy struck the family in 1994 when Mary and her son Rafael got into a car crash that ended up being fatal for Rafael.
8. Legacy
While many might have forgotten her name, many people remember her music. Mary Wilson has created a life and a legacy for herself–one that will last for many generations to come. Because of her achievements and contributions to the music industry, Wilson was inducted into the Rock and Roll Hall of Fame in 1988. That's a testament to her skill, her passion for music, and her drive to succeed. It's also a testament to all the sacrifices she's made throughout her life.
9. Close friends
Industry friends are good friends, but that may not always be the case for everyone. In Mary Wilson's case, she found a friend in a close enough industry–in Hollywood. Wilson happens to be very good friend with one Whoopi Goldberg. In fact, Whoopi actually wrote the introduction to her memoir. Whoopi is a talented actress, and she recognized the same drive and talent in she had in Wilson, except with music.
10. Solo
At some point in her career, Wilson went solo and produced a few albums in that designation. She released a total of three–one each in 1979, 1992, and a compilation in 2000. Her solo albums weren't necessarily flukes, and there were moments in her albums that made people remember the Wilson they knew with the group. However, none of her solo albums really made it to the level that Wilson deserved, and so we're glad she's getting another chance to shine through DWTS. We're rooting for Wilson as are many people around the world.
Tell us what's wrong with this post? How could we improve it? :)
Let us improve this post!