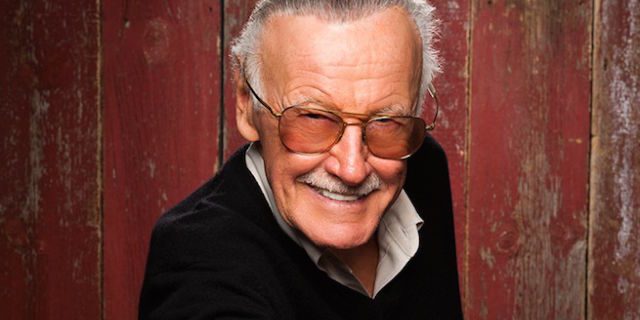 Stan Lee has been making cameo appearance in film and TV for longer than many of us have lived our lives. His stamp on the comic book universe is so wide and so far that you'd be hard pressed to find many comic books, comic book shows, comic book movies, or comic book video games without his influence on them. However, it's rare you'll see someone in the comic universe make a Super Bowl appearance. But that's about to change for one Stan Lee.
In a recent Super Bowl commercial, Honda is celebrating those who have chased their dreams and some of the great things that happen when their dreams comes true. Stan Lee is obviously such a person and he'll be featured in the spot. The trailer shows us a montage of year book pictures that feature celebrities, one of whom is a younger, very handsome Stan Lee. The shot of Lee is then manipulated with CGI to make it look as if the photo is speaking. "If you want to make a universe, make a universe," Lee can be heard saying.
Here's the full Youtube description:
Honda Super Bowl Commercial 2017 Year Books. Honda celebrates the people who chase their dreams with reckless abandon, and the amazing things that happen when their dreams come true. For us, they lead to vehicles like the all-new Honda CR-V, a 20-year dream come true. Some of celebrities featuring Tina Fey, Robert Redford, Amy Adams, Magic Johnson, Steve Carell, Missy Elliot, Stan Lee and Jimmy Kimmel.
Enjoy the video below:
https://www.youtube.com/watch?v=Csg1dWgHOFQ