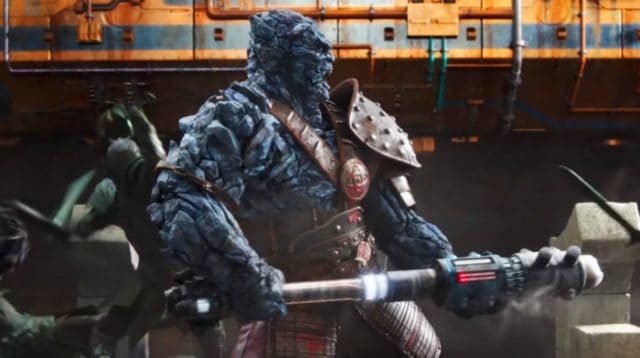 Korg and Miek are two of the new characters in Thor: Ragnarok. Like most of their counterparts from other MCU movies, they are based on existing characters in the comic books. Both started out in the storyline called Planet Hulk, which is perhaps unsurprising consider that was one of the storylines that served as inspiration for Thor: Ragnarok.
Regardless, both Korg and Miek were introduced as gladiators being forced to fight for the amusement of their slave-master in the comic books, so it should come as no surprise to learn that it how they will be introduced in the MCU as well. For those who can't remember which is which, Korg is the one who looks like animated stone in the rough semblance of a man, whereas Miek is the one with the much more insectoid look to him. It is interesting to note that Korg was played by Taika Waititi, who some people might recognize as the same man who directed Thor: Ragnarok.
What Are Marvel's Plans for Korg and Miek?
With that said, both Korg and Miek have proven to be so popular that the people running MCU have outright announced that they will be making it into other MCU media in the future. The exact details of their future appearances have not been decided at this point, but since the viewers have responded so well to the pair, their inclusion in future media is a matter of simple and straightforward logic. However, the most interesting part is that Waititi has brought up the idea of doing a One-Shot short film centered around Korg and Miek, which would presumably be included in an upcoming Blu-ray release. Suffice to say that if this is what happens, this could have some rather interesting implications for the MCU as a whole.
What Does This Mean?
For those who don't remember the Marvel One-Shots, they are a series of MCU short films that were bundled with various Blu-ray releases of the MCU movies. For example, Agent Carter was bundled with Iron Man 3, whereas All Hail the King was bundled with Thor: The Dark World. Primarily, the Marvel One-Shots served as a way for Marvel to explore new possibilities with new characters. However, it should be noted that they also enabled Marvel to lay out more of the MCU for those who are interested. Naturally, the Marvel One-Shots have had an influence on the sort of media that is made for the MCU, as shown by how the success of Agent Carter enabled the TV show of the same name.
Unfortunately, the last Marvel One-Shot was released in 2014. What happened was that Marvel started releasing three movies on an annual basis as opposed to the two movies on an annual basis, with the result that their production resources were stretched too thin to support the production of something like the Marvel One-Shots. However, so long as there is a will, there is a way, as shown by the interest in some sort of spin-off involving Korg and Miek. Should that work out well, it would be interesting to see whether Marvel would continue producing more short films in the style of the Marvel One-Shots, which would be an interesting way to see more storylines that would not be able to make it onto the screen under other circumstances.