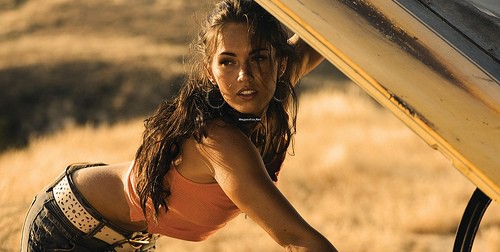 They may be uber famous now and able to get any role they desire, but at one point, celebrities had to read for roles just like everyone else. Watching the audition tape of an actor or actress is usually fun, as you get to see their take on the character before it's polished and fully realized. I found eight great celebrity audition tapes, and you can view them all right here.
Natalie Portman – The Professional
Natalie is a smokeshow now, and she's just adorable in this audition tape. I've always thought she was a talented actress, and it's hard to imagine The Professional with someone else in her role.
Seth Rogen – Freaks and Geeks
The link between Seth Rogen and Judd Apatow goes back further than The 40 Year Old Virgin. Here you can see a younger, slimmer Seth auditioning for the cult show Freaks and Geeks.
Michael Cera – Superbad
http://www.youtube.com/watch?v=Y9YsztY65V4
Funny, you can hear Seth Rogen reading for the role of, um, Seth, that was eventually filled by Jonah Hill. Cera has the awkward geek role nailed down perfectly.
Carrie Fisher – Star Wars
Like Portman in The Professional, it's very difficult to imagine someone else playing Princess Leia.
Kurt Russell – Star Wars
Russell auditioned for the role of Han Solo, but the role obviously went to Harrison Ford. Ford was perfect, but I think Russell would have been real good, too. He's great at playing the rugged bad boy with a heart of gold.
Russell Brand – Forgetting Sarah Marshall
https://www.youtube.com/watch?v=rrBiR5lJICI
One of my favorite comedies of last year, and it wouldn't have been the same with any actor besides Russell Brand. I feel like the role of a rock star can be taken in a lot of different directions, but apparently people liked what they saw in Brand.
Matthew Fox – Lost
Here is Matthew Fox reading for the role of Sawyer, and if you watch Lost, it's got to be a bit trippy watching Matthew Fox as anyone other than Jack Shepard. Would he have made a good Sawyer? I think so, but it's still weird to think of him as anyone other than Jack.
Megan Fox – Transformers
Her acting skills aren't great on this tape, but I have a strong suspicion that wasn't what landed her the role in Transformers.
Tell us what's wrong with this post? How could we improve it? :)
Let us improve this post!