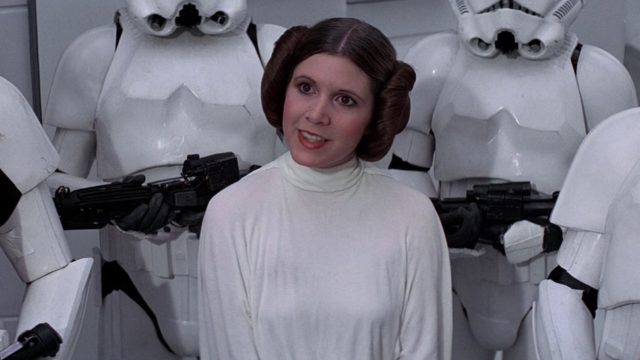 The Star Wars Celebration in Orlando has brought hype to the Star Wars franchise that we haven't seen since The Force Awakens was set to debut. It's getting hard to keep track of the news coming out of all the panels, the coverage we're seeing, and the sound bytes we're getting from cast and production members. We've already seen the new teaser trailer for The Last Jedi. We've gotten the new poster. We're analyzing everything we can to bits. What's left? We've still got a bit more time so I'll try and get as much as possible in the next day.
However, if there's one moment I'm going to take as being a highlight, it's this incredibly true, beautiful, and poignant moment where Mark Hamill paid tribute to the late Carrie Fisher. Honestly it's my favorite quote about her death that I've heard so far. Here's what Hamill said:
"It would be very easy to be consumed by grief but let me tell you. When I got to sleep at night, there's never a day so far where I don't think of Carrie Fisher. And when I think of her, and I hope you can appreciate this mental image. She's looking down from the celestial stratosphere with those big brown eyes and that sly smile on her face as she lovingly extends me the middle finger."
Classic.