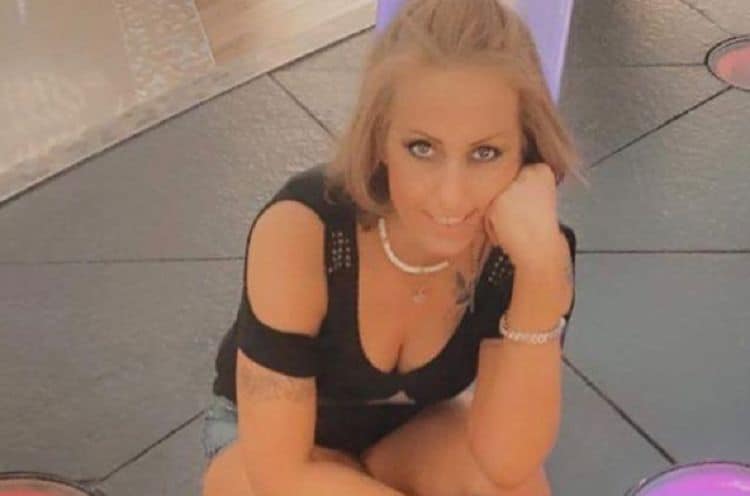 Love After Lockup is a relatively new reality show, but in its short time on the air it's already introduced the world to some very interesting people. One of the most interesting of them all is Tracie Wagaman. She made her debut as a cast member on the show's second season, and she and her then boyfriend, Clint Brady, quickly became fan favorites. When the show began, Tracie was behind bars and waiting to be released so she could finally be with Clint. Although it was very clear that they were both struggling with some things as individuals and as a couple, they seemed entirely dedicated to making it work. Unfortunately, the relationship couldn't withstand the realities of the real world and the couple eventually went their separate ways. Continue reading to learn 10 things you didn't know about Tracie Wagaman from Love After Lockup.
1. She Hit The Jackpot
Tracie may not have had the best luck when it comes to relationships, but her luck in other areas seems to be pretty good. In early 2020, Tracie won around $14,000 while playing the slot machines at a casino. Anyone who has ever played the slots knows that a prize like that doesn't happen often.
2. She Has An OnlyFans
If there's one thing Tracie knows how to do, it's hustle and OnlyFans has become the perfect place for her to do that. She has an account on the platform where she posts premium sexually explicit content. Fans can subscribe to her account for just $7.99 per month.
3. She Was Dating Someone From The Teen Mom Franchise
Teen Mom and Love After Lockup are two shows that no one would have guessed would ever over lap, but 2020 has been a very strange year. In November 2020, Tracie revealed that she had briefly dated Amber Portwood's ex, Matt Baier. Teen Mom fans will remember that Amber and Matt's relationship was full of drama, and many believed that he was with her for her reality TV fame.
4. Producers Reached Out To Do The Show
Becoming a reality TV star was never at the top of Tracie's priority list, but when the opportunity presented itself she figured – why not? During an interview with Sharrell's World, Tracie said that Love After Lockup producers contacted her about doing the show after seeing her profile on a prison pen pal website. She and Clint (who was already a fan of the show) decided to do it because they thought it would be a fun and unique experience.
5. She Has A New Boyfriend
Even though Tracie went through two breakups in a short period of time, she hasn't given up on love and she has already found it again. Tracie is currently in a relationship with a man named Lucas Loera. Lucas is 10 years younger than Tracie and has also had some trouble with the law.
6. She Sells Avon Products
Like many people who have served time in prison, finding a traditional job hasn't been easy for Tracie. Thankfully, the success of the show has allowed her to find other ways to make money. In addition to her OnlyFans account, Tracie also started selling Avon Products in 2020.
7. She Sells Personalized Videos On Cameo
OnlyFans and Avon aren't Tracie's only hustles. She also created an account on Cameo which has allowed her to connect with her fans on a different level. Through Cameo, Tracie sells personalized video shoutouts for $100. People can also pay $19.99 to chat with her.
8. Harry Hamlin Is Her Celebrity Crush
Most people have had at least one celebrity crush in their lives, and Tracie isn't afraid to share her with the world. In an Instagram post in October 2020, she shared that she has had a crush on Harry Hamlin for many years. Actor Joe Manganiello is also on her celebrity crush list.
9. She Seems To Be Done With Reality TV
Tracie appeared on one season of Love After Lockup and seasons one and two of the spin-off series, Life After Lockup. Although her time on both shows was incredibly entertaining, it looks like she may be done with reality TV – at least for now. She hasn't mentioned any plans to return to the show which is probably disappointing to a lot of fans.
10. She Dealt With Serious Cyber Bullying
Anyone who goes on reality TV will be faced with opinions from all sorts of people, but what Tracie's had to deal with goes far beyond that. She has been the victim of several cyber bullying incidents and she has been very vocal about exposing those who have bullied her.
Tell us what's wrong with this post? How could we improve it? :)
Let us improve this post!