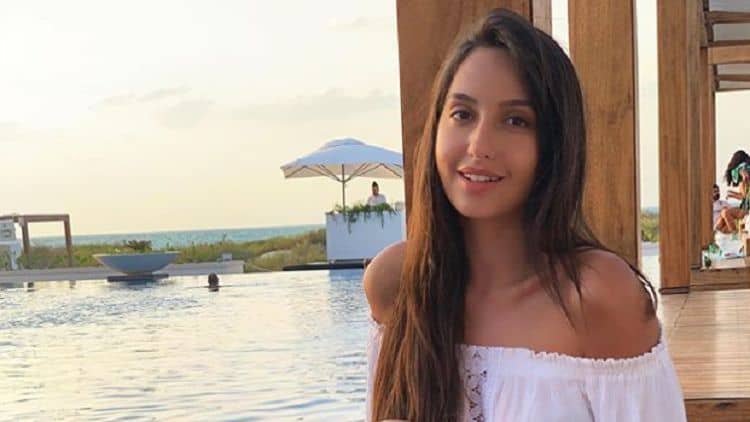 Since moving to India five years ago, Nora Fatehi has become one of The biggest sensations in Bollywood. The Moroccan-Canadian actor-dancer has already made waves with her appearances in The likes of Rocky Handsome, Mr. X, and Baahubali: The Beginning, And is expected to do More of The same in her next project, Bhuj: The Pride Of India. Find out More with these ten quick facts.
1. She taught herself to dance
Anyone who's seen Nora's enviable moves would be forgiven for thinking she'd studied dancing professionally. In fact, Nora is 100% self-taught. As a kid, she used to hole herself up in her bedroom And study video after video of performers dancing on YouTube. "I remember I used to lock myself in a room And YouTube all these performers that I really liked at that time. I really liked belly dance And it is something that is normal in my culture. Everyone belly dances. But I wanted to take it to another level. I started watching these professional dancers. I used to watch, rewind, stop, rewind, look in The mirror, do a move," she's recalled to film Companion.
2. She used to make hookah for hookah cafes
After Nora's parents divorced, Nora became The primary caregiver to her brother. Suddenly finding herself as The chief breadwinner of The family, she spent The first few years after graduating high school taking on as many jobs as she could, working in telemarketing, customer service, waitressing, bartending… at one point, she even had a job making hookah for hookah cafes. But after 4 years, she realized she couldn't put her own dreams on The backburner any longer. "I was a hustler," she's said. "I realized that four years went by and I am not pursuing My dream. I remember telling My brother And My friends that I am going to India to become an actress."
3. She got cheated out of 20 lakhs
When Nora first moved to India after taking up a modeling contract, she found The transition hard… And little wonder. Not only did The modeling agency dupe her out of Rs 20 lakh she'd earned from ad shoots, she even had her passport stolen by one of The girls she was flat sharing with, forcing her to beat a hasty (but temporary) retreat back to Canada.
4. Her parent's disapproved of her career choice
If there's one thing Nora has in abundance, it's tenacity. Growing up, her parents disapproved of her interest in acting And encouraged her to lay aside her ambitions And concentrate on her studies. But, unbeknownst to her family, she continued to cultivate her passions by finding any opportunity she could to perform. "One time I said that I wanted to act, And My dad looked at me And said "don't ever say that again… If you want to do something in life, it better be a lawyer, doctor or teacher"," she's recalled to film Companion. "In school, I did a lot of drama classes, a lot of theatre, those extracurricular activities we had in school in Canada. But my family never knew. My dad thought I excelled as a student because I focused on My studies, which I did. When I had come to India, it was to act and I just found myself dancing because they were The first opportunities that were coming. And I took them because in My head I'm like "I'm a performer, I'm an artist", so I should do everything."
5. She's no domestic goddess
Nora might be one of The hardest workers in showbiz, But she clearly takes a different attitude at home… at least If her recent TikTok video is anything to go by. In The film, Nora can be seen telling a giant pile of dishes in her sink, "What? You are always looking at me dude! Shut The …. up because I always catch you staring… I swear, ask anybody you are always staring at me." She captioned The clip: "The dishes are always waiting for me… These dishes need to leave me alone #quarantinelife."
6. She's a record-breaker
In 2018, Nora appeared in a version of The song "Dilbar" on The movie Satyameva Jayate. The track became a YouTube hit, getting over 20 million views on YouTube in The first 24 hours after its release And becoming The most-watched Hindi song on YouTube in The process.
7. She's a reality TV queen
In 2015, Nora appeared on The reality television show Bigg Boss 9. Unfortunately, she didn't manage to steal The crown And was evicted on day 84. The experience clearly wasn't enough to turn her of reality TV, though, as a year later, she was doing her thing on The reality TV dance show, Jhalak Dikhhla Jaa.
8. She was bullied for her accent
During The early days of her career, Nora tried hard to master Hindi, But her efforts clearly went unappreciated. In an interview with Pinkvilla, Nora revealed how she was bullied by other people in The industry And was even told at one point to "go back (to Canada)". "People were really unforgiving. They wouldn't just be mean, they would laugh in front of My face as If I'm some circus," she recalled. "They would bully me. It was humiliating. I used to cry while traveling back to My home. There was this one casting agent who once told me, 'We don't need you here. Go back'. I'll never forget that."
9. She's single And proud
Nora might be one of Bollywood's hottest stars, But she's still very much single. Judging from a recent TikTok video she shared on her Instagram Stories, she's not beating herself up about it. "You know I have been thinking The reason why I am still single is because no one can handle this big fat juicy a** personality. …. You cannot handle all this juicy a** personality," she mouthed in The video, which she went on to caption "Let The truth be told. Period."
10. She's prepared to suffer for her art
As Desi Martini reports, Nora is clearly prepared to go to great lengths for her art… even If that ends in her getting pistol-whipped. In The middle of filming a particularly high-octane sequence for Bhuj: The Pride Of India, a co-star accidentally flung a gun straight in her face. Despite her forehead swelling up to The size of a grapefruit And bleeding profusely, Nora knew The director was on a tight schedule. So, pro that she is, she carried right on shooting.